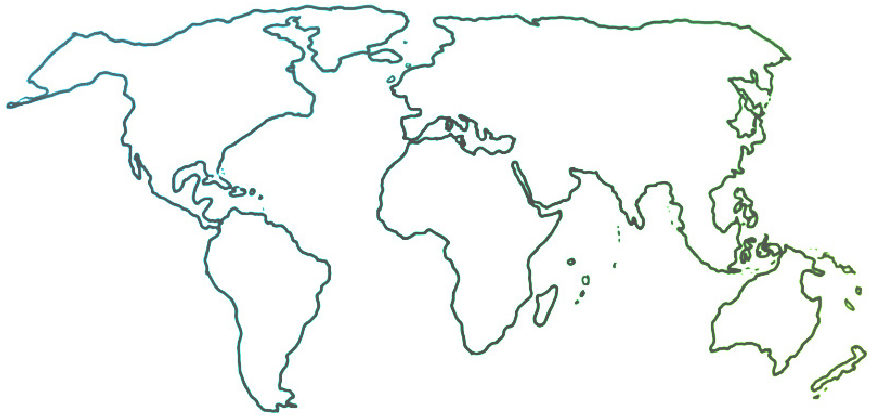 The Ensemble seeks to connect and inform all people who are committed to ensemble music education for youth empowerment and social change.
Featured Article
The Rainbow Academy: Warriors of the Rainbow Nation, South Africa
02-09-2020
The year 2010 was very significant in South Africa. During that 16th year of our country's free and democratic reign, we hosted the first-ever World Cup Soccer Tournament on the African continent. It was perhaps our most prominent spotlight on the world stage since 1994, when South Africans rebelled against the brutal and systematic rule of legalized segregation and white supremacy called "Apartheid." The 2010 World Cup felt like something of an announcement—a renewed celebration of our many cultures, communities, and opportunities. Amidst that backdrop of hope and justice, The Rainbow Academy was born in Cape Town.
To understand our journey, one must try to understand Apartheid. Its severity cannot be overstated. Between 1948 and 1994, all aspects of life were segregated, with South Africans forcibly divided, socialized, institutionalized, and indoctrinated to live, breathe, think, and operate as four separate races: White, Black, Colored (mixed), and Indian. Formerly integrated spaces disappeared, replaced with segregated schools, workplaces, marriages, communities, and families. It was illegal to even socialize with anyone across the color line. Public amenities—schools, beaches, public transit—were lawfully segregated, with the best of our country's land, jobs, securities, resources, and wealth reserved for "whites only."
By embracing white supremacist ideology across every institution, governmental and otherwise, the Apartheid regime aimed to suppress and restrict people of color for generations to come. Living on the bread line and being relegated to the "wetlands" and "ghettos" of South Africa, people of color were denied proper education and therefore had no access to proper jobs, careers, or economic and social mobility. They had no political representation, as Black people were denied the right to vote. Over more than four decades, hundreds of thousands of South Africans would leave to live in exile or lose their lives in the political unrest that erupted against the Apartheid regime.
And yet. Against all odds and on the brink of civil war, the people of South Africa, under the leadership of Nelson Mandela, became the wonder of the world in 1994 by achieving a difficult yet ultimately peaceful transition into a united, free, democratic South Africa. This was a long and painful journey along a high road of reconciliation and redemption, and it became our most defining moment. Through forgiveness, grace, love, and hope, we became "The Rainbow Nation," a phrase famously coined by Archbishop Desmond Tutu in 1998.
The Rainbow Academy is inextricably linked to this story. Born of our desire to continue the legacy of our hero, Nelson Mandela, the Academy is a registered not-for-profit School of Performing Arts and Business formed in June 2010, in Cape Town, South Africa. Its mission is to address the scourge of unemployment, violence, socio-economic discrepancies, and lack of access to education for youth of color in post-Apartheid South Africa.
The Academy, which I cofounded with Frank Gormley, began with only nine music students. Since then, it has mobilized the lives of over 400 underprivileged, talented youth, helping them become first-time university graduates, small business owners, and successful musicians, performers, teachers, and activists. In that time, we have grown into a full-time, formally registered non-profit that works with and employs the best South African talent, teachers, professionals, and industry workers. The instrumental work of our award-winning academy in promoting South African arts and culture, nation building, youth upliftment, social cohesion, and education in music and the arts has been recognized across the world and is a beacon of hope for many.
Now in its tenth year of operation, the Academy continues to empower youth from South Africa's most impoverished communities through opportunities in education, employment, and entrepreneurship within the arts. The Academy targets students ages 18-25 who hold a national senior certificate but lack the financial backing necessary to pursue further education, employment, or arts careers. Each year, hundreds of aspiring youths from across South Africa audition to be enrolled. Forty students are selected annually; they receive free, full-time, and professional skills training during a year-long scholarship program in Music, Drama, Musical Theatre, Dance, African Music, Business, Life Skills, Hospitality, and Tourism. Students also perform in several annual public shows, professional events, and productions, and are featured in live TV and radio interviews.
The phenomenal talent of students and teachers is showcased annually through cultural workshops, road shows, plays, productions, and recitals, including special performances at the National Art Gallery, Slave Lodge, Iziko Museums, Office of the Mayor, and Parliament of South Africa. Annual productions include original works and hit musicals such as Sarafina and Dream Girls.
The Rainbow Academy is the only academy in South Africa that incorporates hospitality, tourism, business, and life skills in a combined arts and business training curriculum. The academic program has been designed to provide strong theoretical and practical training that ensures that the graduates are ready for work in the performing arts, hospitality, and tourism industries. This is a unique combination that develops the city's untapped talent, promotes the cultural heritage of South Africa, and leverages the employment opportunities that come from Cape Town's popularity as a tourist destination. Students can create stable, sustainable careers for themselves—in the arts, particularly—when they are able to supplement their performance income with hospitality and tourism work.
Aside from giving them as much economic opportunity as possible, we work hard to build their self-esteem, confidence, and business acumen, to equip them with the necessary skills to develop sustainable careers. On average, one-third of graduates move on to tertiary education, mostly within music, musical theatre, and dance; one-third embark on careers as professionals; and one-third return to the Academy as interns, teachers, and budding entrepreneurs.
We are proud of the inspirational stories of our students, who have become leaders and role models within their own communities. Many of our music graduates are the first in their families to hold university degrees and qualifications in music, such 2014 Rainbow Academy graduate Odwa Bongo (Honors in African Music, University of Cape Town) and 2010 graduate Sinethemba Dorane (Honors in Opera Performance, University of Cape Town). Some music graduates, such Grant Van Rooyen ('14, Bass) have opened their own music academies in townships such as Atlantis; others, such as Zanele Khambi ('15, Vocals), are pursuing careers in performance. Our own Tylor Spielman ('10) co-owns his own creative business, the WeDfy Dance Company, with which we now partner. Not only do they teach dance and run our social media, but they also recruit our dance students into their company after matriculation.
Our work is rewarding on many levels, but perhaps nothing beats seeing how communities respond to the successes of their own children. These success stories can be foundational for future generations, who learn to dream bigger. Nelson Mandela said in 1990, "Education is the most powerful weapon which you can use to change the world." Based on the transformation our students go through, growing from naïve children to well-prepared and successful adults, it is safe to say that this statement is as true now as it was then.