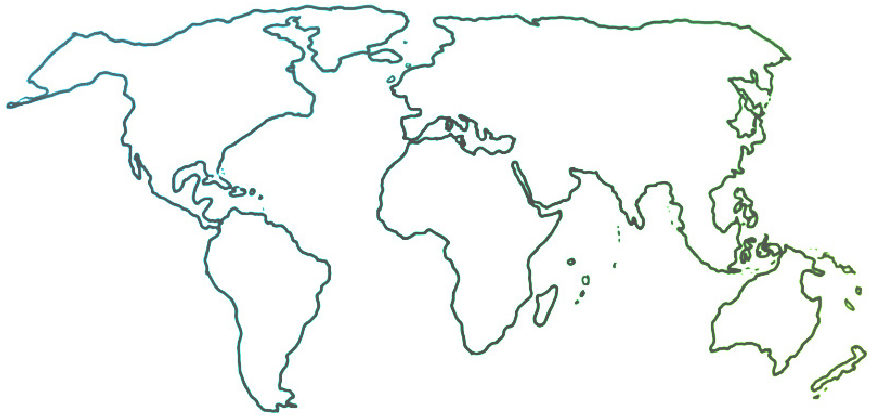 World Ensemble Day Seeks to Celebrate Creative Innovation in Music for Social Change Programs
The World Ensemble is calling for inspiring and innovative project submissions for our "World Ensemble Day" session at the virtual Sistema Youth Orchestra SummerFest 2021!  For WE Day, which takes place July 22, we invite programs across the world to share your innovative solutions to challenges that many music for social change programs share.
How to submit your short video:
Please send us a no-more-than-two-minute video that describes a specific challenge your program addressed, and shares the innovative way you met that challenge.  Smartphone videos are welcome, but please record your video horizontally. When you are ready to submit, please visit this link:
https://longy.edu/world-ensemble-day-videos. The deadline is July 14!
And—join us at the session and other SEYO SummerFest sessions! Check out the program here and join the SummerFest by registering at: bit.ly/SEYOSummerFest2021.
Keys 2 Success: Pen Pal Program
Keys 2 Success shares the details on their Pen Pal Program, connecting music students with other New Jersey high schoolers.

El Sistema Lehigh Valley
ESLV sings "Glorious," featuring student soloists. This performance was recorded remotely as part of a collaborative project that used Soundtrap & homemade videos.

Sistema New Brunswick in Canada
Sistema NB CEO Ken MacLeod talks about a new pilot partnership with the provincial government. Beginning this fall, they will save space for 'children in care' of the Minister of Social Development (and placed with a foster family) to join the Sistema NB program.

Musical Activities by Sistema Cyprus
Young musicians build confidence while serving as role models for their younger peers.

Harmonie Foundation
VIDEO 9 – Ritmos (MASTER)

SONG – Sistema Lombardia
Maria Majno, president of SONG – Sistema Lombardia, shares how they maintained and nurtured the relationships between musicians, creating a sense of even as we were physically apart.

WHIN Music Community Charter School
In Washington Heights, NYC: WHIN's Unique Program seeks to build citizen-artists who use their music, math, literacy, and science to connect and make the world a better place.

El Sistema Japan SOMA
SOMA Children's Orchestra uses a technique called "round practice" to improve students' understanding of the piece's individual components—and their confidence soars!

World Ensemble Ambassador Mary Nakacwa from Architects of Music (Uganda)
WE Ambassador Mary Nakacwa talks about the unique aspects of Uganda's Architects of Music program, including learning dances and making their own local instruments instead of buying from a supplier.

OrKidstra
View the official trailer for You Are Your Own Best Teacher: OrKidstra's Masterclass Story; July 2021.

OrKidstra
Masked/Unmasked, featuring OrKidstra's Improv Explorers. There's just one rule: "There's no such thing as a mistake!"

Make Music NOLA
New Orleans is known for its rich cultural tapestry—from jazz legacy and Creole culture to its growing Hispanic and Vietnamese populations. In the order to celebrate its diversity, they have embarked upon curriculum expansion project to center new voices.

Harmony Program
Harmony Program shares their "Harmony at Home" online lesson series.

Sistema Cymru Codi'rTo
A short video showing how Sistema Cymru Codi'rTo adapted their curriculum for online delivery before transitioning back into schools and the community.

Ravinia: Worldwide Hangouts

Even during a global pandemic, Sistema Ravinia managed to pull off a "world tour" for their students.

Sistema Whangarei-Toi Akorangi
The New Zealand organization shares an introduction to their arts-based research.

Ghetto Classics Kenya
From the recorder to the podium, Ghetto Classics shares their students' journeys to becoming young directors.

Keys 2 Success: Practice-A-Thon Fundraiser
We all preach the importance of practicing. In Newark, the Keys 2 Success Practice-A-Thon Fundraiser takes this idea to the next level, raising money for programs and spreading the word on Newark's many talented young pianists.

El Sistema Finland
ESF presents: "Tempo Planet Adventure!" Check out some out-of-this-world highlights from their 2019 Child's Rights Day Concert at Martinus Hall.

SONG – Sistema Lombardia
How do you imagine the daily routine of a musician? The Quartetto Estense (SONG – Sistema Lombardia) shows how we can refine our musicianship through the precision of our everyday gestures.

SONG – Sistema Lombardia
SONG – Sistema Lombardia shares their first distance learning tutorial. The video focuses on a very famous Italian popular song, "Funiculì Funiculà," demonstrating easy gesture choreography to the Manos Blancas Choir.

SONG – Sistema Lombardia
Tips, exercises, and suggestions to enhance the connection between body and voice.

SONG – Sistema Lombardia
Educational tutorial for the SONG Choir on the music and rhythm of "La Strada Ferrata," an Italian folk song. The video also shows an easy body percussion choreography.

SONG – Sistema Lombardia
Educational tutorial focusing on one of the repertoire pieces of the SONG Choir: "A Mia Mamma" by Bàrdos Lajos. The video also contains a small quiz for kids in English.

Harmonie Foundation: Mission Impossible
During this time of tech-dependent pandemic learning, the simplest home exercises have often been the best ones. These home rhythm exercises helped Harmonie Foundation students prepare for their "Mission Impossible" performance.

https://vimeo.com/575102738/ab94c69a46
Harmonie Foundation: Mission Impossible (square)

Harmonie Foundation
View the Harmonie Foundation's online concert with virtual orchestra videos.

Harmonie Foundation: Mission Impossible POZDRAV + RYTMY
In preparation for Mission Impossible, Harmonie Foundation relied on these home rhythm exercises during distance learning.

Sistema Whangarei-Toi Akorangi
View a student performance from Sistema Whangarei-Toi Akorangi.