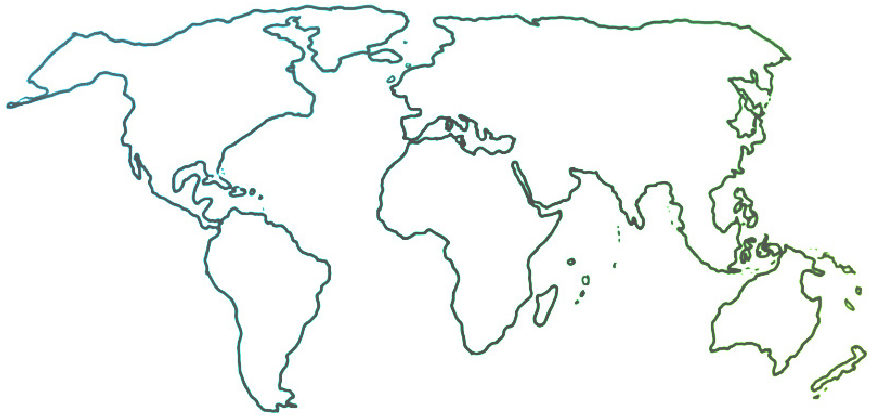 The Ensemble seeks to connect and inform all people who are committed to ensemble music education for youth empowerment and social change.
Arts and Disabilities: Service-Learning in Trinidad and Tobago
02-03-2021
The first service-learning course I taught at the University of Trinidad and Tobago (UTT) Academy for the Performing Arts (APA) was a Residency in Community Arts. I chose to partner with the Consortium of Disabilities Organization (CODO) to offer my students a mentored residency working with students with disabilities. As I don't have a background in special education, I decided to collaborate with a colleague from the University of the West Indies, music therapist Jean Raabe, to run an intensive workshop before the semester and join me in mentoring students on the project.
We arrived at an essential distinction during our workshop: a music therapist approach to working with students with disabilities focuses on therapy with possible music education outcomes. A teaching artist approach focuses on music education with possible and welcome therapeutic outcomes. With this larger perspective in mind, I headed into the course, in which students identify a need in the community and design an arts-based residency to suit.
One of the educational frameworks I use is the Universal Design for Learning (UDL), a teaching approach based on research in the learning sciences, intended to capture various learning styles. UDL guides the development of multiple means of representation, engagement, and expression of understanding. I start the unit by inviting students to take a personality and learning style test to dispel the "normal" or "average" student myth. Other course elements include the concept of person-first language—identifying people first through their personhood, not through their disabilities—and a peer-teaching section. Students explore how to utilize active engagement in learning among people with various disabilities. Together, students design activities that will best engage their particular population, for example, modifying instruments for students with physical disabilities. The beautiful conclusion to this exploration is the discovery that students with disabilities are human beings just like you and me, who have feelings, opinions, different personalities, and learning styles. This kind of student-centered approach benefits all students.
I should note that this course is designed for fourth-year students and is offered in the last semester, when they are also preparing for final recitals and ultimately for graduation. I observed that one of the students was struggling with the intense regime and work ethic required to pursue a traditional performance degree. My perception of this student was as a shy, nervous, and somewhat unhappy person, and I knew from conversations with other colleagues that I was not alone in this appraisal. I found myself conflicted about sending a struggling student out into the community, but decided to set the challenge and move ahead.
This first student cohort decided that their arts-based residency would culminate in a music festival, hosted by the National Academy for the Arts, that would include students from all of the community organizations coming together to perform for each other, their families, and the public. They signed contracts with CODO that outlined deliverables in exchange for a small stipend and travel costs. Student teaching artists were required to submit venue visit and instrument inventory forms. A theme was decided upon, and each school was allowed to choose a song to perform at the festival. Lesson plan templates included choosing a hello song or name game, warm-up activities for body and voice, and songs and fun activities that worked on teamwork, fine motor skills, communication, and coordination. The bulk of the session was reserved for working on the festival song, and each session ended with a gentle goodbye song to wind down.
All student performers were coached on stage presentation: how to enter the stage, what to listen and watch for to begin the performance, how to bow, and how to exit the stage. Together, my student teaching artists and I designed a final program that took different populations into account. We chose a strong opener and closer and identified schools whose students would need room for wheelchairs, as well as schools for students with autism who might need a quiet space and who would need to perform early on the program.
The day of that first festival was chaotic. Some schools arrived earlier than expected, so we organized activities to keep students engaged. Other schools arrived at the last minute and were ushered immediately into the auditorium. One school from the deep south had waited for hours for their bus to come, then traveled for two hours to the capital city, only to find that the festival had just ended. I ran around the Academy and collected a small but enthusiastic audience so that the latecomers could have their moment in the sun. Their passionate performance brought the house down!
And I watched my "shy, nervous, unhappy student" in action that day. On stage, she was enthusiastic and confident as she coached her adoring students. The work experience had been transformative; my decision to follow Eric Booth's model of "set the challenge and stay out of the way" had worked!
My ongoing partnership with CODO, now ten years in existence, has proven to not only be transformational for the students with disabilities with whom my student teaching artists engage. It is also transformative for the teaching artists. The collaborative partnerships forged in service-learning offer them a real-world learning environment that met the course objective: to match art and abilities to community needs while building the skills of communication, independent thinking, collaborative thinking, and problem-solving. It also gives them a framework in which to reflect on what they need to reach their own goals, not ones I have designed for them.
The CODO Music Festival for Persons with Disabilities was scheduled to take place in June 2020 at the National Academy for the Performing Arts in Port of Spain, Trinidad. Due to the lockdown in March, we pivoted and took our project online. Although plans for the 2021 festival remain uncertain, we are hopeful that we will find a way to continue to serve this very special community.