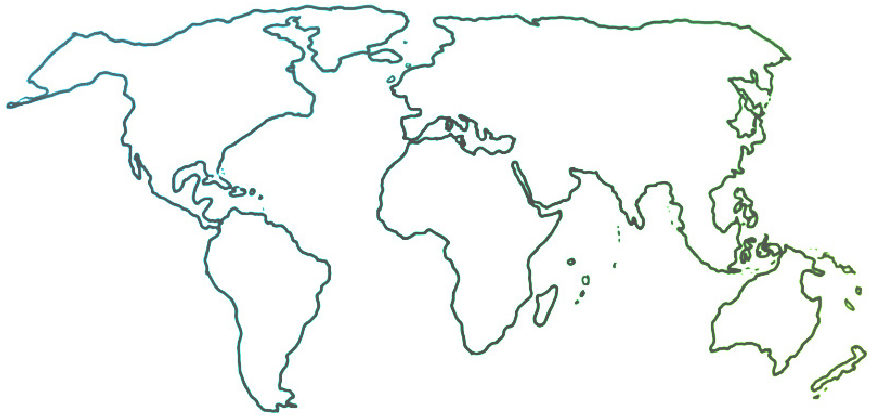 The Ensemble seeks to connect and inform all people who are committed to ensemble music education for youth empowerment and social change.
Editorial
Global Bonding through the Arts: The Latin American Art for Social Transformation Network
02-03-2021
The idea that arts and arts education can propel social transformation is emerging as a crucial force in every part of the world. And yet the programs devoted to this idea are often small, underfunded, and local in scope. To create a genuinely powerful movement, we need greater interconnection. A good first step in the process of worldwide connection is the forging of regional, intra-continental networks.
Seventeen years ago, a group of social organizations from Brazil, Argentina, Chile, Bolivia, and Peru began a series of synergistic trips within Latin America, with the support of the Avina Foundation. (I was part of this initiative, as the Cofounder/President of Crear Vale la Pena in Argentina.) These encounters allowed us to build strong personal and institutional bonds, which eventually led us to create a space of social cooperation called The Latin American Network for Social Transformation through Art.
Our effective collaboration was possible thanks to those initial trips, during which we took the time to connect with empathy in deep conversation. Over several days and nights during our trips from Cuzco and the Bolivian Chiquitania to cosmopolitan Buenos Aires and Patagonia, we reflected together about our projects, our views about art, and poverty and discrimination in our countries (this kind of reflection just doesn't happen in one-day art conferences, where people are averse to "wasting" time!). We discovered both our diversity and our common culture—the sounds, symbols, colors, and magic that make us all love Latin America passionately. We also connected around the violence and injustice that tear our societies apart. Life, joy, and celebration, but also death, are ever-present themes in our murals, popular festivities, art, theatre, dance, poetry, songs, movies, and videos.
We decided to establish our network in order to share quality initiatives and practices and promote social integration, effective citizenship, human rights awareness, and inter-cultural dialogues. The initial group of 25 social organizations matured into a strong movement that has reached thousands more throughout 17 countries.  We have developed and implemented several projects for social transformation across the region, and we have been able to pass legislation in our respective countries to insure public financing, continuity, and high-quality impact. Starting in 2013, we created a biannual encounter in La Paz, Bolivia that was later held in El Salvador (2015); Quito, Ecuador (2017); and Buenos Aires, Argentina (2019). This year, we plan to meet in Peru, COVID-19 permitting.
Our experience has demonstrated that regional cooperation is a powerful tool to improve the quality and scope of local projects and, at the same time, provide balance in a usually uneven dialogue between NGOs, governments, international organizations, and private social investors. We have also been able to develop a strong relationship with the Secretaría General de Cooperación Iberoamericana, a multilateral agency that promotes cooperation between Spain, Portugal, and Latin America. With its economic support, we replicated in various countries a program called Puntos de Cultura (Cultural Points), originally created by the Brazilian national government. This initiative, designed by historian and writer Célio Turino, aimed to identify, finance, connect, and give visibility to cultural and artistic organizations in the country, promoting active collaboration amongst them. We helped establish versions of Puntos de Cultura in Argentina, Peru, Chile, El Salvador, Uruguay, and Costa Rica, some of them through Congressional laws.
With the experience we've acquired over the years, we are eager to see similar networks begin to grow across new regions and continents. We can recommend the following activities in the service of that cause:
Synergistic regional trips among like-minded arts initiatives, to identify partners and establish deep, long-term connections.
Dialogues with governments, multilateral agencies, and private social investors to design, finance, and implement a handful of common projects across continents.
Partnerships with universities to promote and disseminate academic research on the impact of artistic programs on personal and community wellbeing.
COVID-19 has brought about an unprecedented global crisis. However, it has also kindled an extraordinary opportunity for human cooperation. No matter how different our geographic, cultural, social, or economic contexts may seem, the world pandemic has revealed that we all share a profound yearning for closeness and human bonding. When art galleries, theaters, stadiums, and cultural centers around the world were forced to shut down, people turned to the internet as never before for film, video, poetry, and exchanges of images and texts. A gigantic, collaborative, digital corridor of arts and culture sprang into being online, fueled by the innate creative capabilities of people who were not arts professionals. At the same time, professional artists and institutions generated new online initiatives, most of them free: virtual art shows, live concerts, digital theatre plays, dance performances, museum visits, festivals. These artistic expressions have proven to be one of the most inspiring and comforting responses to the current uncertainty within which we all live.
Therefore, I would like to propose that we—professional artists—come forth to build new global connections, a brand-new kind of connectivity based on an old, nearly forgotten formula. A connection made of empathy, human bonding, and creativity.
We can no longer generate beauty and well-being as separate, narcissistic individuals. This is not the time for what might be considered "ornamental art." It is rather the time to bring about what author and researcher François Matarasso has called "restless art." The world needs healing, and art has that healing power. In Latin America, we are restless to start right away. We need all of you.