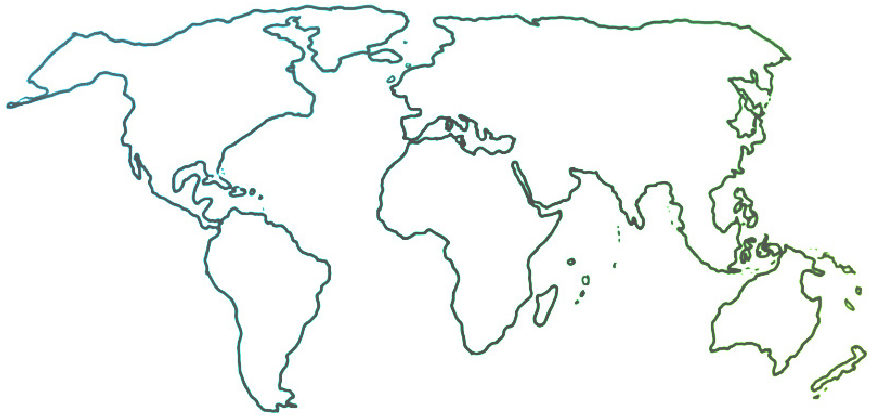 The Ensemble seeks to connect and inform all people who are committed to ensemble music education for youth empowerment and social change.
"Música para Respirar 24/7": Bolivian Musicians Mobilized During Pandemic Crisis
02-03-2021
As I finish the now-common hour-long Zoom conference and sit still on my piano bench, I know that the image of my last audience will hover atop my most precious musical memories for a long time. They are a family based in Catalunya who recently lost one of their children to COVID-19. Now, quarantined at home due to strict local measures to fight the pandemic, they became my listeners as I played for them some of their deceased child's favorite music—an online concert of remembrance.
This type of online concert, offered to ill, bereaved, or isolated people as well as to numerous healthcare workers, elderly people, orphans, and other individuals directly affected by COVID-19, was conceived by the Bolivian Chamber Music Society. Under the name "Música para Respirar 24/7" ("Music to Breathe 24/7"), it came into being against the backdrop of the COVID-19 crisis, which started hitting Bolivia hard during the months of June and July 2020. For an entire week in August, mini-concerts were performed through WhatsApp video calls all day long and free of charge for anybody who reached out to us on our social media.
The aim of this virtual installation has been to provide moments of relief to those who are suffering, and to do so through music performed by Bolivian musicians residing in Bolivia and abroad.
Over the past five months, four additional weekly sessions of "Música para Respirar 24/7" have ensued, and thousands of people have benefitted from these one-to-one concerts via WhatsApp. In the beginning, perhaps the most striking feature of the initiative was the immediacy of its delivery: to receive a concert, a person would send their name and phone number to our Facebook or Instagram accounts, and within 30 minutes they would receive a WhatsApp call from a musician who would perform a live concert for them.
The idea is simple, yet it had never been done before at such high levels of availability (a person could request a concert at any moment of the day or night) and musicianship; the roster has included dozens of musicians from institutions such as the Orquestra Sinfônica do Estado de São Paulo, the Metropolitan Opera, the Royal Academy of Music, and more.
It is the heartwarming feedback received from all listeners that has kept the initiative going. As the months passed, more musicians were added to the initial roster, more people were reached in countries other than Bolivia, and larger audiences were attained as the concerts transitioned to Zoom and other platforms. Thus, online concerts were delivered to hospitals, elderly houses, orphanages, convents, religious cloisters, airport control towers, and a number of unconventional places all around the world where people were ill or isolated due to COVID-19.
Even though the initiative has drawn large audiences and media attention worldwide—the online concerts had reached over 45 countries by December 2020—its essence remains in its grassroots attempts to positively impact the people of Bolivia.
Holding one of the lowest GDP per capita of countries in the region, and still suffering from its colonial history of misappropriation, Bolivia was the only country in the region to call off the 2020 school year due to the pandemic. Its health minister has been replaced no fewer than four times since the start of the pandemic. These facts may cast some light on the complexity of the Bolivian society and the constant struggle of the arts sector in a country that fights for equal access to basic rights such as clean water, education, and social integration.
Perhaps "Música para Respirar 24/7" is an unforeseen galvanizer, serving two foremost values of which we have been deprived in Bolivia: human sensitivity and education. Throughout the past months, our musician team has learned to interact with "unknown" people, most of whom were suffering either from the disease itself or from the fear it generates in such uncertain times.
Thanks to our wide variety of listeners, we are learning that, despite the limitations in music-making through digital channels, music has an innate healing and revitalizing potential. Many were the virtual concerts that ended with tears in our listeners' eyes—tears of grief and despair, but also those of relief and comfort after the one-to-one concert experience. Such intimacy was new for all, listeners and musicians alike. The palpable feeling of a patient's distress, expressed in the form of emotional discharge, sincere words of appreciation, and empathetic listening, is an unprecedented experience for all musicians involved in this project.
The creation of "Música para Respirar 24/7" has been just one step in the long and arduous process of democratizing access to classical music and to music education in Bolivia. The obstacles to this process remain many: poor Internet connection in many locations, unequal access to opportunities, the rapidly changing world of online navigation and mass communication. However, we are firm in our plans for 2021: we intend to develop partnerships with public entities, such as hospitals and government agencies, to promote the role of music in public health and well-being. In Bolivia, such paradigm shift will require enormous collective effort. As a pioneering institution, the Bolivian Chamber Music Society is issuing a call to action to all relevant musical institutions, asking them to join efforts in reinventing our methods and platforms, both physical and digital, during this crisis. To galvanize our artistry fully, one listener at a time might not be enough.