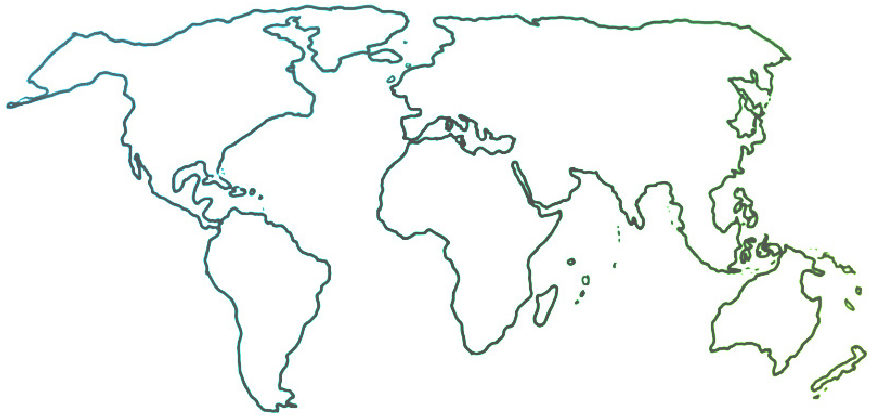 The Ensemble seeks to connect and inform all people who are committed to ensemble music education for youth empowerment and social change.
Africa, Collaborations, the world ensemble
The Morris Isaacson Centre for Music: Grounding the Basics in Students' Cultural Identities
12-02-2020
The Morris Isaacson Centre for Music in Soweto, South Africa provides music education to almost 300 students. Driving human development through music, we hold Early Childhood Development classes at local partner institutions, and also provide a comprehensive on-site program of music tuition through individual lessons, ensembles, music theory classes, and choirs to develop musicianship.
Though it is now an independent non-profit organization, the Morris Isaacson Centre for Music (MICM) began as a collaboration between South African manufacturer Cape Gate and non-profit organization MIAGI (Music Is A Great Investment). In 2008, Cape Gate Chairman Mendel Kaplan agreed to fund the construction of a music center in Soweto through the Kaplan Kushlick Education Foundation. The center would then be led by MIAGI. MICM is situated on the premises of Morris Isaacson High School, which is historically significant for its part in the Soweto Uprising of 1976.
The MICM curriculum is built on the belief that a comprehensive music education should offer students the often-absent opportunity to learn about themselves on an emotional and physical level. We are proud that our students achieve high marks in their graded instrument and theory exams, and around ten percent of our students attend the National School of the Arts for their high school, having successfully auditioned as members of MICM. But while the Centre produces some students who continue to pursue music study as a career, the program also functions as a hub for developing a wide range of interchangeable skills in youngsters in the community. Music study enhances a student's individual motivation and responsibility, collaborative skills, independent thought, physical ability, emotional maturity, punctuality, social skills, and coordination. With this toolkit, musicians will develop the personality, adaptability, and capability that so often eludes those who narrow their focus during their early development. We hope to make our students more likely to succeed in an increasingly competitive employment market.
Throughout the process of establishing our curriculum, we adapted our approach to take advantage of our students' communication skills. For most of our students, English is a second or third language, a challenge compounded by the already-difficult process of learning musical terms in several languages. To address this, our elementary-level teaching prioritizes students' first languages, only moving on to our official examination syllabi in English once students are grounded in the basics. While English remains the primary language for higher music grade examinations and further education, we first empower students to solidify their understanding of basic music theory in their mother tongues. This allows them to start stronger when they begin working with the formal syllabi.
To enhance the process of teaching music as a subject, we have incorporated our Early Childhood Development (ECD) program as preparatory classes for potential students at MICM itself. Our ECD program has its own syllabus, created by our teachers to introduce elementary music-making and theory through African song. Over three years, from the ages of four to six, our ECD students cover the foundational materials that they would otherwise learn as beginners in individual instrument study. Though we do not have the financial capacity to continue teaching all our ECD students for the duration of their normal school career, we still create a group of potential students who already have a background in musical study, giving them a head start in auditions both at MICM and elsewhere.
We have also taken extra care to incorporate instruments that are synonymous with Soweto, such as the penny whistle and the djembe, into the MICM curriculum. Our specialist teachers on these instruments have developed an examination syllabus based on the format of internationally recognized music grade exams in the U.K. It is important for the MICM community that these instruments are treated with equal respect and musical significance as the more mainstream instruments from the classical or rock and pop world.
There is no doubt that the future of our curriculum at MICM relies heavily on the incorporation of South African material alongside the more standard repertoire of rock and pop and classical music. While our role in the community is to teach, we have found it equally crucial that we listen and learn in order to better adapt our programming to the community's needs. As a result, we have begun to ensure that all students, no matter their instruments, focus a significant part of their repertoire on local music. In doing so, we affirm the importance of African heritage and culture and ensure that students' attention and skills are advanced through practices that reflect and relate to their lived experiences.
In Soweto, even in the best of times, we can feel somewhat isolated from the greater musical world. We have been very fortunate to establish a partnership with the Royal Birmingham Conservatoire (RBC) in the U.K; since 2016, our ARCO project has provided senior string students with additional online lessons each week from a team at the RBC, plus access to masterclasses, local and international education opportunities, and cultural exchange that would otherwise be financially unachievable. Some of our recent graduates have won scholarships to study music at prestigious institutions in the U.K. We hope to extend such distance learning to all our instruments and, now that COVID-19 has forced the wider world to come to grips with online educating, we are in the process of planning our first international masterclass series with guest artists from across the world.
Globally, non-profit organizations have always been challenged to achieve sustainable funding. But in the current and post-pandemic economies, we face an even greater threat to our sustainability, as the more traditional funding sources of our newly developed country divert their support where it may be more urgently needed. Our new fundraising campaign aims to establish a convention of small monthly contributions and pair it with large-scale corporate or private donations, recurring over several years. We hope to establish a secure financial base on which to expand the enriching and transformative work of MICM.
Throughout 2021 we will begin to broaden the inclusion of South African repertoire in our curriculum and offer our students opportunities to collaborate with both local and international artists and institutions. All this must be done while taking on the challenge of modifying our funding structure to ensure sustainability. As we refine our Early Childhood Development program and continue to ensure South African representation within our activity, we hope to remain a robust and valuable resource within the community for years to come.