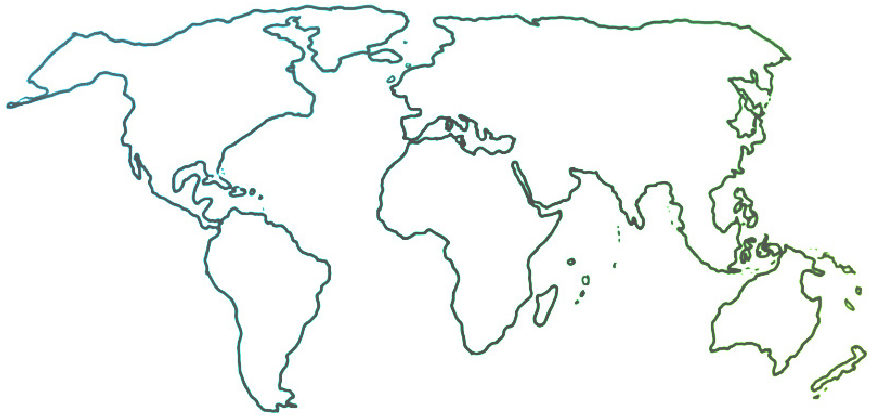 The Ensemble seeks to connect and inform all people who are committed to ensemble music education for youth empowerment and social change.
Editorial
Raising a New Generation of Musicians in Afghanistan
08-05-2020
Afghanistan, a land that weaves a vibrant tapestry of cultures and peoples, continues to undergo conflict even after decades of unrest. Its people keenly feel the heartaches of incalculable loss but continue to persevere. Through this war-weary land, a river of cultural, musical, and artistic heritage flows from the civilizations of the Persia-Central Asia region and the Indian subcontinent. That river was forced to become subterranean in the late 20th century, when the country was embroiled in civil war, but it is now rising to the surface once more.
Recognizing that music-making can serve as a safe haven and an instrument for unifying peoples, the Afghanistan National Institute of Music (ANIM) is the only music institution in the region that uses music education not only to impact the next generation of children and youth in disadvantaged circumstances, but also to contribute to the establishment of a just civil society. The ongoing work of ANIM is guided by its mission to: 1) Revive Afghan musical traditions; 2) Transform lives through music education; 3) Empower girls and promote gender equality; 4) Make a social impact through community outreach; 5) Promote international and intercultural dialogue; and 6) Push for musical diversity and nation-healing.
ANIM was founded in 2010 by Dr. Ahmad Naser Sarmast, who, after 15 years of living in exile, returned to Afghanistan in 2006 for a fact-finding trip—the Revival of Afghan Music project (ROAM)—during which he assessed and reported on the state of music in Afghanistan in post-Taliban times. On a second trip, he engaged the Ministry of Education in discussions about rebuilding music education by establishing a dedicated music school. In 2008, Dr. Sarmast returned to Afghanistan permanently to establish ANIM, with the full support of the Ministry of Education and others in the donor community, including the World Bank.
When asked what inspired him, Dr. Sarmast never fails to recount the story of his father, Ustad Salim Sarmast, a well-known composer, songwriter, and music educator who grew up as an orphan. In the 1920s, when the Afghan military college's music school was established, music was not a preferred field of study for most families, so student recruitment began in the orphanages. Ustad Sarmast enrolled in the music school, and thus began his musical life journey.
Dr. Sarmast has always envisioned the lives of Afghan children—especially the most vulnerable—transformed by music in the same way his father's life was. Moreover, he saw how Taliban policies had led to a negative perception of music. Over the past decade, ANIM has been acknowledged as the institute that brought music back to Afghanistan.
Annually, 300 students attend ANIM, and it is worth noting that one-third of the student body are girls. ANIM ensures equal opportunities regardless of ethnicity, gender, religious sect, or social circumstance. Sixty percent of our students are of disadvantaged backgrounds and are enrolled in partnership with organizations such as Save the Children and local orphanages. Our music program is unique in that it offers both Afghan classical music and Western classical music instruments. This has opened up a world of creative possibilities; ANIM faculty and students arrange, compose, and perform music that features Afghan traditional instruments, such as the rubab, dilruba, and tanbur, alongside Western classical instruments such as the violin, cello, piano, trumpet, and oboe in orchestral and small ensembles.
In recent years, ANIM and Dr. Sarmast have received recognition from the World Bank as a model of music and academic education for schools in developing nations; from the UNESCO Educational Innovation Wenhui Award (2015); from the International Music Council Musical Rights Award, for ensuring and promoting musical rights of Afghan people (2010); and from the HundrED Global Collection, as one of the top 100 global innovative education institutions. It is also a 2018 laureate of the Polar Music Prize.
Over the past two years, since I moved to Kabul from Australia to join the piano faculty at ANIM, one of my greatest joys has been witnessing my music students thrive in composing their own music. When they are able to express their unspoken fears, hopes, and dreams in melody and song, they discover a creative power within themselves to touch the world around them. My lifelong mission to bring music learning to tough places around the world has brought me to Zimbabwe, Rwanda, Uganda, India, and Afghanistan in recent years. When making music and learning from the resilience of musicians in these places, I am humbled to hear their stories and help them use music tools as instruments of peacemaking and healing.
At ANIM, an essential part of my role is to mentor a junior faculty teacher, Bilal Asify, who is a piano graduate of the institute. ANIM is committed to the training of its own music graduates, and we believe that a long-term vision of sustainability is vital to ensure that an emerging generation of musicians and music educators in the country are equipped to impact future generations. In this article, it is my privilege to highlight the voice of my colleague Bilal.
Bilal writes: "In the 1990s, my family fled to Pakistan because of the war in Afghanistan, and I lived in a refugee camp for almost ten years. My musical interest began when my father bought me a small battery-charged music keyboard to keep me entertained in the camp.
When I was about 14, my family decided to return to Kabul to rebuild our lives, and I began to study music at ANIM. I graduated from ANIM as a pianist in 2015 and was offered a position as a junior faculty member. It was a dream come true.
While teaching at ANIM, I attended Kabul University for a Bachelor of Music degree, and I'm now working on a degree in Business Administration at the American University of Afghanistan. In the future, along with teaching music at ANIM, I hope to create an institution such as a musicians' union to educate Afghan musicians about their rights, and to advocate for musicians and music rights of Afghan people. I want to build upon the tradition that ANIM has established, to promote relationships with Afghanistan and the international community."
Appreciation for the work of musicians in Afghan society continues to increase, especially among the younger generation. As a music educator, my heart is full when I see ANIM's foundational values embraced by our students and graduates in spite of the challenges and risks they face. The belief that music transforms lives is slowly becoming a part of the country's cultural fabric, and it is led by the emerging generation. As we educate them to employ music to rise above ethnic or gender boundaries, they will lead as musicians with a strong sense of social and cultural responsibility.
For a fuller version of this article, please click here.