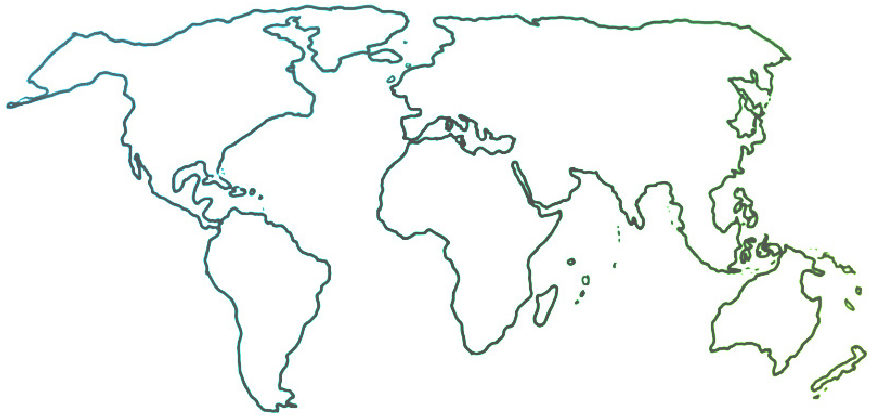 The Ensemble seeks to connect and inform all people who are committed to ensemble music education for youth empowerment and social change.
Concert at Your Door: Moments of Solidarity between Eswatini Students and Korean Musicians during Lockdown
08-05-2020
The lingering pandemic has reminded us how capable we are of influencing each other's lives. We have seen that without kindness, love, and patience, we can never achieve true justice and unity in our global society. In these past months of solitude, communities are naturally turning to music as a universal language, sending love, hope, and empathy to people all over the world. In the small, landlocked southern African country of Eswatini, we have witnessed miraculous moments of solidarity between musicians in South Korea and Eswatini through our program, Africa Ntjilo Empowerment.
Africa Ntjilo Empowerment is an El Sistema-inspired program whose mission is to help Eswatini children and young adults develop into fully competent, independent citizens and culture-conscious leaders through music education. We expect that students will use their excellent musicianship to exercise leadership in achieving life success, serving the community, and, ultimately, representing Africa's identity and dignity on the global stage. Since 2017, we have developed three project divisions: our Music Teacher Training Program for young adults, our Afterschool Orchestra Program for children and youths, and the Mbabane Chamber Orchestra, the country's first orchestra.
Without any musical infrastructure or resources, our organization has sustained itself through a pipeline of partnerships with individual teaching artists and music organizations all over the world. Musical faculty and college musicians from South Korea, South Africa, the United States, Germany, and Hong Kong have participated in our training programs via onsite workshops and online lessons. Without their consistent dedication and support, we would not have made it this far. This year, we were aiming to launch an unprecedented Africa Youth Orchestra Festival for Eswatini young students and teaching musicians, in partnership with Beautiful Mind Charity in South Korea and Teaching Artists International in the U.S. However, due to the pandemic, the Festival was postponed, along with all other programs.
During the national lockdown, it was challenging for us to stay connected with our students. Continuing class online was not an option, as most students cannot afford access to the Internet, which is already quite unreliable. Making matters worse, we were certain that students from single-parent families around Mahwalala town would face severe life struggles in the wake of lockdown.
Thanks to our donors, we were able to deliver masks and monthly food provisions to seven students' families every month since April. This presented both challenges and moments of gratitude. As most students' homes are located on top of the hill, three to four teachers had to walk the unpaved rocky road carrying ten kilograms of maize meals, one liter of oil, and many bags of beans, soaps, and more to each family. Whenever this happened, children would voluntarily come out to the main road and wait to guide the way and help carry the food.
While walking, we were able to chat with students and hear about their daily lives. They told us they have spent every day doing nothing, sometimes helping with family work like fetching water or building a house. Amazingly, there was no hint of negativity in their faces while they told us their stories; to them, it was nothing outside the norm. Music has been their tool for expressing emotions and releasing any underlying depression and loneliness. Though our class has been on pause, we wanted to bring back their smiles and revive the moments of joy and solidarity through music.
That is how the "Concert at Your Door" campaign got started. We connect each Eswatini student with an established musician in South Korea, who delivers a personalized message and performance video that local program leaders then bring to their students' front doors. Our partnering college musicians and faculty from Beautiful Mind Charity and other universities participated in the campaign, submitting hopeful and inspiring messages along with beautiful music.
The campaign was a huge success, touching students and families alike. Il Hwan Bae, Executive Director of Beautiful Mind Charity and cello professor at Ewha Womans University (EWU), encouraged a cello student named Sibusiso—the winner of the 2019 Beautiful Mind Music Instrument Competition—to stay healthy, practice hard, and look forward to performing in the near future. (Professor Bae was supposed to visit Eswatini this year to organize workshops and lead the Festival.) Kyeongmin Kim, a prominent pianist with cerebral palsy, encouraged piano student Smangho, whose mother and brother have intellectual disabilities, to never give up on his dream. He also beautifully performed his self-composed song, "Hope." Corie Cho, a violinist and recent graduate from EWU, encouraged Ntjilo's violin students at Vulamasango Juvenile School to use this time to reflect on themselves and design their futures. Corie visited Eswatini two times in 2019 and 2020 and had been working as Ntjilo's violin teacher and program advisor for three months. She recently went back to South Korea due to the outbreak of COVID-19.
Each of these messages was more than just kind words from a stranger with a different skin color. Despite the different backgrounds and large cultural gap between Eswatini students and Korean musicians, music connected them, creating moments of solidarity against the isolation and fear of life in quarantine. Though the students never physically met with the musicians who spoke to them on screen, they were empowered by the simple fact that someone was rooting for their dream and paying attention to their progress. And parents who watched the online messages and performances alongside their children were better able to understand the children's passion for music and the orchestra, and to sympathize with our mission.
The world-famous education philosopher Paulo Freire urged students and teachers to unlearn their race, class, and gender privileges and engage with those whose experiences are very different from their own. The first step in such encounters is a kind and caring heart and a readiness to embrace differences with patience and respect. We witnessed this throughout the campaign, which we hope will catalyze more profound dialogue and collaboration between young African musicians and the rest of the world.