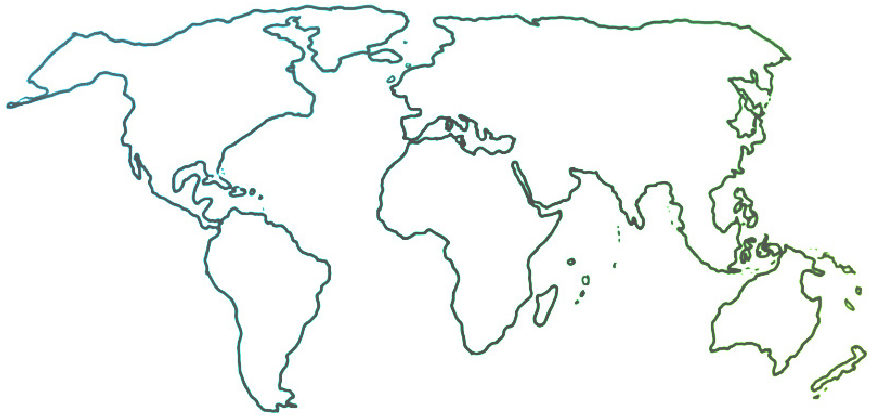 The Ensemble seeks to connect and inform all people who are committed to ensemble music education for youth empowerment and social change.
Uncategorized
More than Music: Why Brass for Africa believes music teaches more than learning an instrument
04-30-2019
"Problem!" says Brass for Africa teacher Micheal Nyombi to a crowd of eager girls in Kampala, Uganda at the Retrak Bulamu Centre (a subsection of Retrak, a registered charity that focuses on rehabilitating girls living on the street).
"Solving!" the girls enthusiastically call back to him.
Perhaps this isn't the opening you would expect when attending a music lesson.  But at Brass for Africa, we believe music provides tools that extend beyond being able to play an instrument. That's why we offer not only music lessons but also an integrated life-skills program that allows students to better navigate the everyday challenges of life.
Brass for Africa is a UK-registered charity and US 501(c)(3) organization whose mission is to create brighter futures for disadvantaged children and young people in Africa by providing music education with integrated life-skills training. Last year, we developed a partnership with Mango Tree, a communications-solutions company, that allowed us to strengthen our life-skills offering to be more integrated and proactive.
Every week, we engage over 1000 children at our 26 outreach partnerships in Uganda, Rwanda, and Liberia. Working with community-based organizations, Brass for Africa can complement their activities by sending our team of local teachers to provide music education, life-skills training, and performance opportunities to young people from difficult backgrounds.
Micheal has been a teacher at Brass for Africa for three years and grew up at our longest-standing outreach partner, M-Lisada (Music, Life-Skills, and Destitution Alleviation), a shelter and educational center for homeless youth in Kampala, Uganda.
"I am passionate about the life-skills program because it provides students with a way to become the best version of themselves. For example, through learning to play an instrument you can gain resilience and through playing a solo you can gain confidence," says Micheal.
Our life-skills program aims towards competency in eight key areas: Self-Confidence, Resilience, Leadership Skills, Problem Solving, Grit and Perseverance, Concentration, Teamwork, and Communication. These attributes are integrated into our bi-weekly music lessons through activities and exercises, rather than being allocated a separate timetable, as Brass for Africa had previously done. Being engaged in music naturally fosters all the skills we aim to impact. This updated, integrated approach achieves our goal of helping participants to identify the skills learned in music-making, understand why these skills are important, and gain the ability to transfer the skills to everyday situations.
For example, when you call up a student to lead a music activity such as warm-ups, rhythm, or buzzing, you are fostering an activity that creates leadership.
How do we know it works?
Maria Nakabiito, Life-Skills and Follow-Up Assistant at Brass for Africa, discusses the process. "We visit the outreaches and do quality assessments, evaluating what level the students are at with life-skills. Our students go through a progression of recognition, critical thinking, demonstration, discovery, ownership, and inspiration. We use surveys and observation to see what material the students are absorbing," says Maria.
Teachers undergo regular music and life-skills training so that they are proficient not only in teaching instruments but also in teaching human development. All of the teachers are former students of Brass for Africa's program, so we know that our lessons are creating engaged leadership within communities.
What is the end goal of our program?
We know that not all of our students will be professional musicians, and that's not our aim. By enhancing life-skills competencies, Brass for Africa is able to provide tools for young people to tackle challenges they face in other parts of their lives. Through music, we have seen that students are able to benefit from a stronger and more integrated community and a bigger toolkit with which to navigate life.
This month we will be rolling out new training toolkits for the teachers as well as visual aids for life-skills such as flashcards that foster discussion in the classroom. By engaging with these skills every week in their music lessons, participants are exhibiting higher levels of self-confidence and taking a more proactive stance in our outreach partners' other activities. For instance, one local partner, Youth Empowerment Link (YEL), aims to break down gender disparities faced by girls and women. The Director of YEL, Hilda Nabweteme, said, "Brass for Africa lessons and programs are a powerful tool we use to mobilize people for our activities and help to create awareness in gender equality. The initiative builds self-esteem and confidence for girls and gives them a skill to earn a living."
To get involved or find out more, contact BfA Development Manager Rebecca Richards-Kramer: rebecca@brassforafrica.org.
Author: Margaux Maxwell, Communications Intern, and Brass for Africa staff
Date Published: 30 April 2019