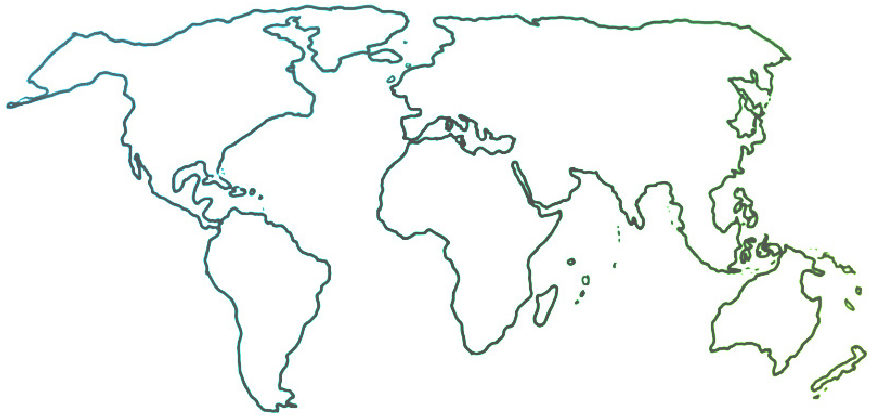 The Ensemble seeks to connect and inform all people who are committed to ensemble music education for youth empowerment and social change.
From Lapu-Lapu to Toledo: The Influence of El Sistema in Cebu, Philippines
09-02-2020
Most of The World Ensemble reporting for the Philippines thus far has been about the Sistema-based program Ang Misyon in Manila, the Philippine capital. Unbeknownst to many—including myself, I must confess—there are many other robust Sistema-based programs all over the country that are equally worthy of feature but have not yet been given due visibility. In this article, I feature five such programs in Cebu, the place I call home. It is my hope that my writing this will pave the way for more equitable coverage.
Origin stories
The first known iteration of a Sistema program in Cebu was in 1991, when Cebuana concert pianist Ingrid Sala-Santamaria set up a ten-year Music and Orchestra Development Program within her family's Salvador and Pilar Sala Foundation (SPSFI). Upon returning to Cebu after living in Manila, Madame Ingrid, as she is fondly known, was stunned by the lack of progress in the music scene during the 30 years she had been away. What initially started as workshops for piano teachers blossomed into a desire to discover as many Cebuano artists as possible through the creation of a choir and youth orchestra. For the next two decades, Madame Ingrid developed the Cebu Youth Symphony Orchestra, followed by the Peace Philharmonic Philippines program, which was then the country's only existing orchestra outside of Manila. Today, nearly all Cebuano classical musicians who were teenagers at the turn of the millennium owe their musical identities to her.
Fast forward to today. Cebu still has not progressed in many aspects during the past three decades; poverty and crime are still prevalent in many neighborhoods. Yet music persists even amidst the bleakest predicaments.
This is what caught the ears of Hiroaki Tanaka, a freelance writer, and Akihide Noguchi, a college student, who were studying in Cebu in 2012. In Cebu, a common mode of public transportation is the jeepney, an open-air, cramped minibus where 10–15 people sit in a row facing each other. Mr. Tanaka and Mr. Noguchi were in a jeepney one day when a few homeless children climbed in and started singing to the passengers. For locals, this is not an uncommon sight—the children get on, belt tunes, and even beatbox in exchange for some coins. Afterwards, they wander back into oncoming traffic in search for the next car.
The Japanese men were startled not just by the sudden glimpses of talent, but also by the fact that the kids looked happy despite their dangerous living situations. They asked themselves, "Why not create a safe space where these children could sing and play without having to risk their lives?" Mr. Tanaka and Mr. Noguchi drew inspiration directly from El Sistema and applied it to a Cebuano context, starting NPO Seven Spirit Inc. with the help of Filipino social worker Dorothy Fortuna. Now, Seven Spirit consists of a full-fledged youth orchestra, two outreach programs, and an established music education system in which students start off learning the pianica and the flute recorder and eventually progress to orchestral instruments.
Hurdles
One of the greatest challenges programs face when they first start out is earning their students' trust. This was particularly difficult for Denis and Sandra Namocatcat, a teaching couple who founded Artists on Wheels in Toledo, a mountainous city one hour away from Cebu City. Mr. Namocatcat decided to set up a choir and ensemble program in the newly renovated Lingap Center orphanage, which took care of kids who were abused or ran away from home. Every Sunday, the teachers would drive to Toledo for lessons (hence the program name).
When they first started, a large group of students eagerly showed up to learn; over the succeeding weeks, the numbers dwindled until only a few consistently attended lessons. Once they'd settled into a rhythm, the teachers then faced a different test—helping students to be present when they're coming from a place of brokenness. "One of the things we're working on is getting them to let us in," Gima Arseno, one of the choir teachers, explained. "We want them to know that they can use music to express their emotions; it's not something to be apprehensive about."
Another complicated task is getting the students to embody a founding philosophy in their own lives. For Father Ricky Bermudez, MSC, one word sums up his reason for establishing his own Sistema-based program: love. The singing and violin-playing priest founded the Missionaries of the Sacred Heart (MSC) Music Ministry in 2002 to provide an avenue for parishioners of all ages, and especially those from poor families, to realize their potential through music. Since then, the MSC Music Ministry, now renamed as the Jules Chevalier Music Ministry, has provided music scholarships, educational assistance, and the formation of Christian values to three generations of students, in the hopes of encouraging them to use their musical abilities to better their community.
However, as scholars entered the real world, Fr. Ricky's hopeful ideal of love as a driving force to give back understandably took a backseat to economic priorities. In particular, the Jules Chevalier Symphony Orchestra stumbled as several musicians from the original group decided not to return as teachers—some got married, some took up jobs in other industries, and others pursued further studies. The program had to come to terms with commitment issues, and it only recently reorganized to welcome the newest generation of artists. This smooth and mature transition is a source of pride for Bethoven Pahugot, Head Coordinator of the orchestra. "It's important to let the scholars know that we support them without condemnation if and when they choose a different career path."
Successes
Despite the hurdles, these programs have truly transformed young lives. Such is the case for one violin student in Sistemang Pilipino Inc., a program founded by Cebuana violinist Lianne Sala in 2009 after she pursued an extensive El Sistema immersion study in the U.S. While in quarantine during this year's COVID-19 pandemic, the student taught his youngest sister how to play the violin, and they used music to tune out the sounds of their parents' marital problems. Another student, who practices the viola for hours at home and has grown out of his shell to talk to his family more, is set to study music education at the VIP Gullas Conservatory of Music at the University of the Visayas this year, with educational assistance from program supporters.
The teachers at Artists on Wheels, too, have seen changes in students' behavior due to their music lessons. "They have more self-confidence now that they can sing and play for their friends, especially when they're in school," Mr. and Ms. Namocatcat proudly recounted. For Seven Spirit, the stakes were higher—Ms. Fortuna shared about a student who had previously been involved in illegal drugs through his friend group before coming into the program. Later, the student told her, "If not for Seven Spirit, I don't know what my life would look like now—I would probably still be out there dealing drugs."
Visions of the Future
Though these programs continue to be forces of positive change in their own communities, classical music still has a long way to go in the Philippines. Even after Madame Ingrid's tireless work to build the foundations of classical music in Cebu, Ms. Sala noted, "We do not yet have a proper music performance hall exclusively for musicians, [or] widespread support for classical music and the arts." Mr. Pahugot hopes for the time when classical music will be a respected profession and source of income, especially to encourage students to continue playing. "It would also be a dream if we could no longer depend on foreign experts to teach and learn," mused Mariane Lopez, a choir teacher at Artists on Wheels. And: "Maybe someday, classical music will be played on the radio and TV, alongside mainstream pop," Ms. Fortuna said smilingly. Indeed, a world in which all this exists is what inspires these Cebuano visionaries to continually show up for their students—and their country—every day.
The writer thanks Ms. Dorothy Fortuna, Mr. Bethoven Pahugot, Fr. Ricky Bermudez, Mr. Denis Namocatcat, Ms. Sandra Namocatcat, Ms. Mariane Lopez, Ms. Gima Arseno, and Ms. Lianne Sala for their time and input, as well as Dr. Ingrid Sala-Santamaria for sharing sections of her coffee table books for this article.