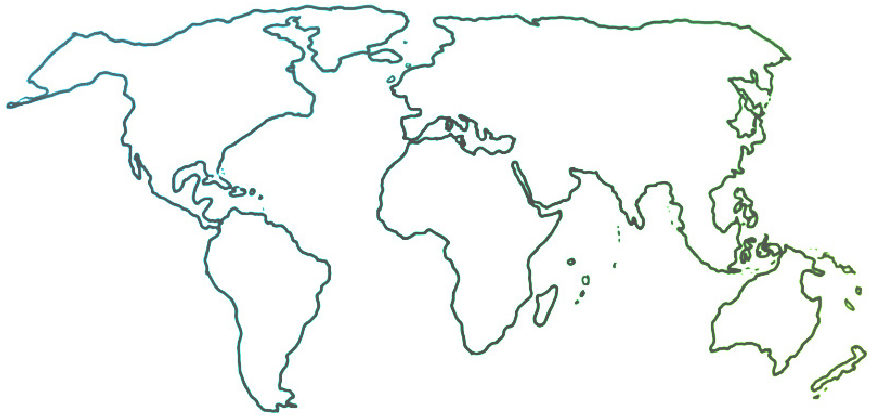 The Ensemble seeks to connect and inform all people who are committed to ensemble music education for youth empowerment and social change.
Featured Article
Dispatch from the Venezuelan Diaspora
02-09-2020
EDITORS' NOTE: Rodrigo Guerrero was a longtime key figure in El Sistema Venezuela, a leader in the areas of Institutional Development and International Relations and an essential aide and translator for Maestro Abreu. The political and economic turmoil in Venezuela has made it necessary for him, as for so many others, to leave his homeland; he has relocated with his family to Boston, where he is now working as Assistant Director of Creative Youth Development at the New England Conservatory. We asked Rodrigo to reflect upon some aspect of the extraordinary Venezuelan musical diaspora. Here is his response.
I first met Anthony Pérez more than a decade ago in Venezuela; he was a promising trumpet player from the Andean state of Táchira. We worked together on several occasions, as his energetic performance and manner made him a fantastic interview subject regarding the work of our orchestras and chamber ensembles. His story—a young boy in the town of Rubio rising to be one of the main brass players in the Simón Bolívar Orchestra—made for terrific press. You can see him playing alongside his peers, his hair slicked back, in YouTube clips of the legendary 2007 BBC Proms performance, led by Gustavo Dudamel, that introduced the orchestra to the world.
In April of 2019, Anthony reached out to me. We had both left Venezuela at different times, keeping in touch as much as anyone can through social media. His call was not a surprise; many other Sistema musicians have reached out to me over the years, seeking advice and support as they strove to make a living as musicians outside of Venezuela. To this end, I've written countless letters of support, had hundreds of phone conversations, and answered myriad emails endorsing my incredibly talented compatriots.
But Anthony's call was not about that, not exactly. The prolific session and gig musician (as he had become upon moving to the U.S.) was letting me in on a new project. He was putting a band together in Miami. Not a band—an orchestra; not just an orchestra, but an orchestra of Venezuelan proportions. I couldn't help but chuckle; I had known it would be just a matter of time before this happened. With the Venezuelan diaspora in full swing, so many young professionals were looking for opportunities to support their families after migrating to greener pastures around the globe. But I was struck by the seriousness of Anthony's tone. He aspired to create an orchestra reminiscent of his days in El Sistema; he called it the Bolívar Philharmonic.
While listing some of the would-be participants, he let me in on how hard a time they were having since migrating to the U.S. A magnificent violin player of impeccable sound was laying bricks to make ends meet. A fantastic French horn and remarkable teacher was driving Uber. Oboists painted houses; concert flautists delivered groceries. All of them were working overtime to provide for their families here and back home.
"This orchestra," he told me, "is an opportunity for our friends and compatriots to come back to the thing they love, even if it's just to gain a bit of normalcy to carry on."
I flashed back to a scene in Venezuela some years ago: I'm escorting a journalist backstage to meet the Simón Bolívar Orchestra, and we chance upon a violinist who agrees to speak with us. After introductions, the journalist asks, "Where do you want to go when you turn pro?" The musician looks at him, puzzled. "I play with a great orchestra to packed halls; I've been conducted by Simon Rattle and Claudio Abbado; I have students; I've toured the world. Why would I go anywhere else?"
Flash forward to the inaugural concert in July 2019 of the Bolívar Philharmonic, every one of whose members had reasons to go somewhere else. The concert drew considerable attention, with the ensemble dubbed by the media "The Uber Orchestra"—not as an assessment of its size or quality, but in reference to how many of its members worked in ride-share services to support themselves. It also drew a packed house at the Wertheim Performing Arts Center at Florida International University. The audience was primarily comprised of Venezuelan migrants who had driven from all over the state to revel in the occasion, but it also included curious members of the Florida arts community. And why wouldn't they come? An orchestra that plays and sounds like this one is the dream of many a European metropolis. The precision and élan we expect of a Bolívar orchestra was instantly recognizable, and the joy of sharing art with a new community shone through the smiles and tears of orchestra members as they played their hearts out.
Bolívar Phil stands as yet another testament to the values that El Sistema instills in its students and communities. It was created not just as an aesthetic exercise, but also with true commitment by its founders—Carlos Aragon, Eva Moreno, and Anthony Pérez—to use their skills to elevate themselves, their peers, and their new communities.
Today, one year after their concert, Bolívar Phil stands with many arts organizations as they attempt to continue their work amid a world pandemic. Having successfully secured grants for a concert season that has since mutated into a new education project that goes beyond borders, they provide masterclasses for Sistema-inspired programs in Latin America, including students back home in Venezuela.
And it's important to note that this organization's founders and musicians are only some of many around the world who have met the circumstances of diaspora by continuing to look for ways to use their artistic work in service of community—just as Maestro Abreu taught us all to do.
Rodrigo Guerrero sits on the Board of Bolívar Phil as part of its consultative council.