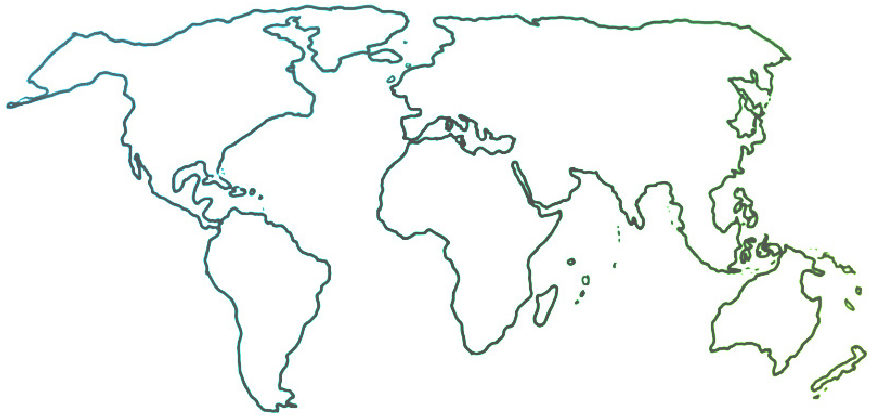 The Ensemble seeks to connect and inform all people who are committed to ensemble music education for youth empowerment and social change.
Ambassadors, Collaborations, Europe, Student Voice & Leadership, Teaching & Learning
Brazil to the Silk Road, Handmade Drums to Pro Tools: How two youth music organizations in the UK are maintaining engagement and exploring new territory
09-02-2020
With the continuation of lockdown halting all live music activity, orchestras and ensembles are becoming more and more accustomed to this new 'Zoom' reality. In this article, I mention two recent online musical events I've been involved with, specifically the National Orchestra For All's (NOFA) Online Summer Course and Jubacana's Summer School. I also contribute my own observations about each occasion given that both events were the first of their kind for the respective organizations.
NOFA Online Summer Course
From August 4–7, NOFA met on Zoom for their first ever three-day online course. Each day was packed with everything you would expect from a regular NOFA course: warm-ups, sectionals, games, and the beloved recital evening! Over the three days, NOFA members recorded their part in a new composition titled "Stories of Silk," which was put together by NOFA's young composer-in-residence Lucy Hale. The raw material for this piece was created through a stacking of often imagery-stimulated improvisations during both sectionals and tutti rehearsals of the 2019-20 course. For the recording, three excerpts were taken from the piece and recorded by each member using a supplied backing track. This music was edited together with images contributed by the members relating to the season title, "My Roots, Our Routes.
"We were really pleased to be able to bring together NOFA online to make music together," says NOFA's Program Manager Steven Smith. "We wanted NOFA members to re-engage with music-making, catch up with their friends and the NOFA staff team, and take a break from the strangeness of the last few months to enjoy being together." It appears this goal was effectively fulfilled, with one NOFA member saying, "It was great to play amazing new music, socialize in lockdown, be inspired, compose with new people and learn to love music even more."
Pro Tools and the Power of MIDI
On the second day of the NOFA Online course, Artistic Associate Emma Oliver-Trend led a "Creative Composition Workshop," in which she took snippets from the piece "Silk Roads" and recorded them using MIDI instruments. From there, Emma encouraged members to think of different ideas in terms of structure and instrumentation as to how these snippets could be rearranged into something new. I really admire this idea as the huge array of MIDI sounds and editing capabilities of a Digital Audio Workstation (DAW) allows the workshop leader to accurately represent the ideas contributed by members. For anyone who prefers visual learning, being able to see how manipulating the sounds in different ways (for example, replacing it with something from a different section) impacts the music could be an incredible learning experience. Although Emma was working with a huge group, she made a great effort to ensure everyone's contributions could be heard, taking at least one idea from each person and using both the chat and reaction buttons to see as many ideas as possible. To make this even more interactive in the future, we could use polls and allow annotations to provide more anonymity and increase engagement, though that may come with its own risks. Perhaps Zoom could add a feature where the host can approve or decline different annotations made? (Zoom, I expect a check in the post.
Jubacana Online Summer School
A week after NOFA's online course saw the start of Jubacana's first Online Summer School. From August 17–22, members attended a full week of activities, with each day having a different theme:
Day 1: Guest Artist Day. Staff from Katumba, a drumming and movement group based in Merseyside in the North of England, held a two-hour drumming workshop using a variety of audio/visual technologies to make the session as interactive as possible. In preparation for the workshop, members were asked to make their own instrument using the online resources Katumba had provided (further explanation can be found here)
Day 2: Writing Day. This day was all about creating! Members were supported through a day of songwriting, melodic/rhythmic composition, and choreography workshops, and were asked to record their own ideas to feed back to the rest of the group.
Day 3: Culture Day. In Jubacana rehearsals, we often get some golden nuggets about the origins of the music and instruments we play, but this day was dedicated to further enriching our understanding. The day consisted of a workshop in African Dance, a Portuguese language lesson, and a 'tour' of two Brazilian cities (Olinda and Recife) through online videos and enlightening discussions between staff and members.
Day 4: Melody Day. My guitar-playing friend Shariq, bass-playing friend Lawrence, and I often take entire control of the melody in Jubacana. On Day 4, we wanted to get rid of that! The day started with a guitar workshop where anyone who happened to have a guitar could come along and learn some of the tunes used in the program. After that, I led a session in music theory and piano, where I introduced some of the fundamental principles needed to read sheet music and taught a piano arrangement of one of Jubacana's tunes, "Samba Reggae." The day finished with a check-in on how everyone's songwriting ideas were coming along. Although Jubacana had never done anything like it before, the caliber of the members' writing was astonishing!
Day 5: Sharing Day. This day was dedicated to reflecting on what everyone had achieved throughout the week and showcasing some of the recordings they had put together.
Taking Back Control
Final Thoughts
In my eyes, both projects were huge successes: they both made the most of the circumstances and strived to bring some sense of normality back to the members' lives. With both being the first of their kind, the doors to a whole new world of experimentation were opened.
We still have a lot to learn if music is to carry on in this new norm, but we are getting there! Despite the circumstances, these organizations will continue to carry out what I believe is a shared goal: to keep allowing young people to do incredible things. Once we reach a post-pandemic world, we will only be thankful for what we were able to achieve in the most uncertain time of our lives.