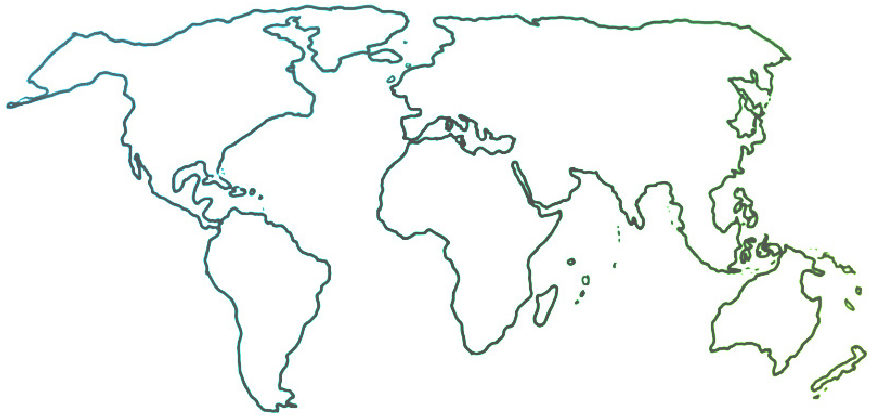 The Ensemble seeks to connect and inform all people who are committed to ensemble music education for youth empowerment and social change.
Around the Sistema World with Hannah, Part Three: Greece
07-30-2018
"ένα, δύο, τρία, τέσσερα," exclaims teacher Giannis Ismirnioglou as he counts in the ensemble of budding violinists. The musicians, situated right under the whiteboard at the front of the trailer, begin bowing away. The boys execute the first eight bars of music with passion and a beautiful tone. The piece, transcribed by Giannis for this class, is called "Inta Omri". Written in 1964 and sung by Egyptian Umm Kulthum, the song has been sung and treasured throughout the Arab world. When the students arrive at some tricky chromaticism in the ninth bar, Giannis stops the class to isolate the notes, ensuring all students are both comfortable and confident in the fingering required to execute the measure.
These students currently reside in Skaramagas Refugee Camp, one of the largest refugee camps in Greece. The site is home to over 2,500 individuals from Syria, Palestine, Kurdistan, Iraq, and Afghanistan. El Sistema Greece began its first programming in November of 2016 at Skaramagkas. Today, it's one of the three refugee camps El Sistema Greece serves.
During the summer of 2016, El Sistema Greece founder, Anis Barnat, was volunteering with an NGO at Moria Refugee Camp. At the time, Anis had been working with El Sistema ensembles around the world through his job in London, and he could testify to the tangible positive effects that the ideology had on the lives of many. Practically overnight, Anis reached out to his contacts in both El Sistema Venezuela and the Hilti foundation to develop a pedagogical program and secure funding for the new program, El Sistema Greece.
For the last twenty months, El Sistema Greece has worked with a total of over 1,200 children across Athens. Retention rates, though, are low in many of the refugee camp núcleos due to the nature of the asylum process for refugees in Greece. Currently, El Sistema Greece has six núcleos and provides programming for around 250 students. The program also employs over twenty faculty and staff from the Athens area.
As mentioned, three of El Sistema Greece's six núcleos are within refugee camps—Skaramagkas, Schisto, and Eleonas. Students in these camps participate in programming anywhere from one to five days a week in designated classrooms within the camps. The other three núcleos—Kipseli, Apostoli, and Villa Amalia—are housed in facilities of three different community organizations across the city. These núcleos are comprised of both Greek and immigrant children.  Five of the núcleos—Skaramagas, Schisto, Eleonas, Kiseli, and Apostoli—provide both beginning and advanced choir classes. Additionally, several of these núcleos provide violin and viola lessons. The sixth site, Villa Amalia, is a school used on Sundays for large ensemble rehearsals. Each week, about 100 intermediate and advanced students from across the city come together for sectional or full orchestra rehearsals.
El Sistema Greece utilizes a constantly evolving pedagogy, adapting to the specific needs that vary from one núcleo to another. There is also a large emphasis on teacher training within the program. Guest artists from Venezuela, pedagogues from Europe, and others from across the world travel to Athens to collaborate with the organization, share teaching techniques, and learn from the local faculty and staff. Currently, El Sistema Greece has three students from the Paris Conservatoire in residency. Throughout their stay thus far, they have introduced ensembles to the practice of Soundpainting, taught body percussion classes, given piano and guitar lessons, taught songs in French, and much more.
There are many characteristics of El Sistema Greece that make the program unique. For instance, the mission of the program is specifically to "provide free music education to all children who have lived the experience of leaving their homes in search of a future". The program aims to give all of its students social and education experiences in order to improve their lives both in refugee camps and beyond, while also striving to prepare the children for integration into Greek and European society as a whole.
Additionally, El Sistema Greece intentionally incorporates both culturally relevant repertoire and diverse music cultures into its programming.  Performing songs from every corner of the world—Mexico, South Africa, France, Syria, India and more—the students in both choir and strings classes learn a great deal of music from outside of Western Europe.
I learned more throughout my two weeks with El Sistema Greece than I had ever anticipated. From discussions surrounding the refugee crisis, to observing superb teaching techniques that I can utilize in my own classes, to witnessing the impact of teaching music from all cultures, I was able to grow not only as a researcher and educator, but also as an individual. While leaving Athens was not easy, I've now arrived in Kenya and begun visiting programs here. In Nairobi, I will be working with both El Sistema Kenya and Ghetto Classics. Be on the lookout for my next installment!
Author: Hannah Whitehouse, Northwestern University
Date Published: 29 July 2018
---
A recorrer el mundo de El Sistema con Hannah: Parte Tres
"ένα, δύο, τρία, τέσσερα," exclama el profesor Giannis Ismirnioglou mientras hace el conteo para la entrada de un ensamble de violinistas incipientes. Los músicos, situados justo bajo la pizarra en la parte de adelante del remolque, empiezan a mover sus arcos. Los niños ejecutan los primeros ocho compases de música con pasión y un tono hermoso. La obra, transcrita por Giannis para esa clase, se llama "Inta Omri." Compuesta en 1964 y cantada por la egipcia Umm Kulthum, la canción ha sido cantada y amada por todo el mundo árabe. Cuando los estudiantes llegan a un cromatismo difícil en el noveno compás, Giannis para la clase para aislar las notas, asegurando que todos los estudiantes estén cómodos y seguros con la digitación necesaria para ejecutar el compás.
Esos estudiantes actualmente residen en el campamento de refugiados de Skaramagas, uno de los más grandes en Grecia. El sitio es el hogar de más de 2,500 individuos de Siria, Palestina, Kurdistán, Iraq, y Afganistán. El Sistema Grecia empezó su programación en noviembre de 2016 en Skaramagas. Hoy es uno de los tres campamentos de refugiados a los cuales atiende El Sistema Grecia.
Durante el verano de 2016, el fundador de El Sistema Grecia, Anis Barnat, hacía un voluntariado con una ONG en el campamento de refugiados de Moria. En aquel momento, Anis había estado trabajando con ensambles de El Sistema por el mundo a través de su trabajo en Londres, y era testigo de los efectos positivos tangibles que ha tenido la ideología en la vida de mucha gente. Casi de un día para otro, Anis contactó a sus conocidos en El Sistema Venezuela y en la Fundación Hilti para desarrollar un programa pedagógico y asegurar fondos para el nuevo programa, El Sistema Grecia.
Durante los últimos veinte meses, El Sistema Grecia ha trabajado con un total de más de 1,200 niños por toda Atenas. La tasa de retención, sin embargo, es baja en muchos de los núcleos de los campamentos de refugiados, debido al proceso de asilo que les toca a los refugiados en Grecia. Actualmente, El Sistema Grecia tiene seis núcleos y atiende a aproximadamente 250 estudiantes. El programa también emplea a más de veinte profesores y personal de Atenas y sus alrededores.
Como ya se mencionó, tres de los seis núcleos de El Sistema Grecia están dentro de campamentos de refugiados—Skaramagkas, Schisto, y Eleonas. Los estudiantes de esos campamentos participan en el programa de uno a cinco días por semana en aulas designadas dentro de los campamentos. Los otros tres núcleos—Kipseli, Apostoli, y Villa Amalia—están albergados en instalaciones de tres organizaciones comunitarias diferentes en la ciudad. Los núcleos están constituidos de niños griegos e inmigrantes. Cinco de los núcleos—Skaramagkas, Schisto, Eleonas, Kiseli, y Apostoli—proporcionan clases de coro principiantes y avanzadas. Adicionalmente, varios de esos núcleos proporcionan clases de violín y viola. El sexto sitio, Villa Amalia, es una escuela que se utiliza los domingos para los ensayos de ensambles grandes. Cada semana, aproximadamente 100 estudiantes de nivel intermedio y avanzado de toda la ciudad se unen para ensayos de fila o de orquesta completa.
El Sistema Grecia utiliza una pedagogía en constante evolución, adaptándose a las necesidades específicas que varían de un núcleo a otro. También hay un gran énfasis en la formación docente dentro del programa. Artistas invitados de Venezuela, pedagogos de Europa, y otros de todo el mundo viajan a Atenas para colaborar con la organización, compartir técnicas didácticas, y aprender de los profesores y personal locales. Actualmente, El Sistema Grecia tiene en residencia tres estudiantes del Conservatoire de Paris. Durante su estadía hasta ahora, han introducido la práctica de "Soundpainting" (pintar con el sonido), enseñado la percusión corporal, dando clases de piano y guitarra, enseñado canciones en francés, y mucho más.
Hay muchas características de El Sistema Grecia que hacen el programa único. Por ejemplo, la misión del programa es específicamente la de "proporcionar una educación musical gratis para todos los niños que han vivido la experiencia de dejar sus casas en búsqueda de un futuro." El programa pretende dar a todos sus estudiantes experiencias sociales y educativas para mejorar sus vidas en los campamentos de refugiados y más allá, mientras también luchan por preparar a los niños para la integración en la sociedad griega y europea en general.
Adicionalmente, El Sistema Grecia incorpora intencionalmente repertorio que sea culturalmente relevante y que también represente a culturas musicales diversas. Tocando música de cada rincón del mundo—México, Suráfrica, Francia, Siria, India, y más—los estudiantes de coro y de cuerdas aprenden mucha música proveniente de lugares fuera de Europa occidental.
Aprendí más durante mis dos semanas con El Sistema Grecia que jamás había anticipado. Conversando sobre la crisis de refugiados, observando técnicas didácticas estupendas que me servirán en mis propias clases, presenciando el impacto de enseñar música de todas las culturas, pude crecer no solo como investigadora y educadora sino también como individuo. Aunque no fue fácil dejar Atenas, ya llegué a Kenia, y he empezado a visitar los programas de aquí. En Nairobi estaré trabajando con El Sistema Kenia y Ghetto Classics. ¡Estén pendientes del próximo capítulo!