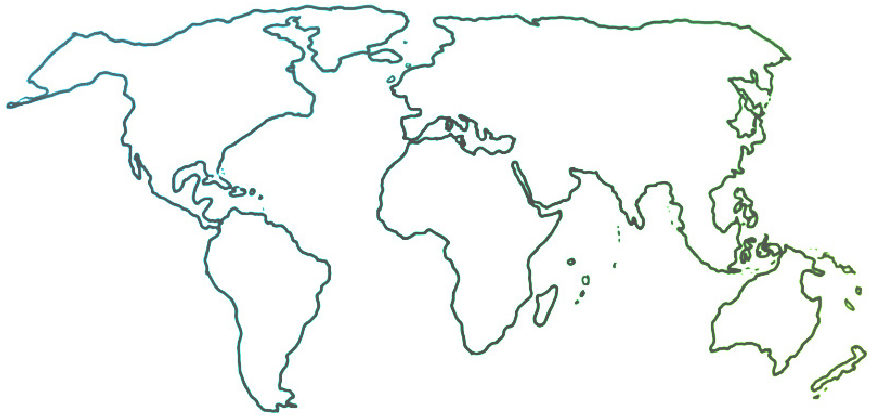 The Ensemble seeks to connect and inform all people who are committed to ensemble music education for youth empowerment and social change.
Ambassadors Program Updates: February 2022
02-02-2022
Here is our first dispatch from our new Ambassador cohort. If you haven't gotten to meet them yet, here's your chance!
Being a Young Musician Is Tough by Melis Erselcan (Turkey)
Music in Uncertainty by Gracie Lewis (Canada)
Holiday Fun by Amelie Jansen (New Zealand)
"Holidays around the World" with Sistema Utah by Tamara Castillo (U.S.)
Resilience and Support at ELM by Nicolas Lau (U.S.)
Tweyanze by Mary Nakacwa and Ronald Kalanzi (Uganda)
Finally, Together Again by Brianna Herrera (U.S.)
Night at the Oscars, Presented by the UFSO by Juan Florez (U.S.)
New Year, New Programming by Esteban Molina (Colombia)
Welcoming the New Year with a Roar! by May Thet Htarr (Myanmar)
Learning through the Struggle by Helen Faucher (Canada)
Tutti Repertoire by Maël Lebeaupin (France)
_________________________________________________________________________

Being a Young Musician Is Tough
Melis Erselcan (Turkey)
The violin is my main instrument, but I haven't been playing it for a couple weeks. Sometimes, I don't feel like playing (or practicing), for whatever reason—school, work, or just general fatigue and reluctance. But a musician always wants to be around music, whether making or just listening to it. I am currently working on a solo composition with a friend from my band. It's a bit sentimental, sensuous, and slow—it could be called indie rock—and we don't usually write those kinds of songs for the band. That's why it's a solo.
I created the song's basic structure with my ukulele, and then tried to refine it with the piano. To complete the song, my friend joined with his guitar, and we finally finished the whole draft. Maybe I can use my old friend, my violin, to embellish the piece, but I haven't decided yet. I have concerns about how to properly record and publish on social media—I want to do this kind of music professionally, so I need to accumulate a lot of savings due to the economic crisis in my country. Making music and being a musician is rough here, especially as a student. I wish I had more time and facilities to make music. Music is my life and I don't know what I would do without it.

---
Music in Uncertainty
Gracie Lewis (Canada)
This whole pandemic has truly been a test of resiliency, especially for the music community. Both orchestras that I play with have returned to an online rehearsal format, and concerts and in-person events have been postponed until further notice. I continue to practice for our local music competition, knowing that in the end I'll only be performing for my camera. The government has put us in a 14-day lockdown that is supposed to end on January 31, if we're lucky. We all have our fingers crossed that we will be able to get back to doing what we love as soon as possible.

---
Holiday Fun
Amelie Jansen (New Zealand)
Here in Whangārei, New Zealand, Sistema Whangārei – Toi Akorangi has recently regrouped for the year through our summer holiday program. In the Tui Orchestra, Sistema Whangārei's advanced group, we had been practicing pieces in preparation for the 2022 National Sistema Hui (gathering). We had just raised the funds for our flights when Sam Winterton (our Program Director) received the bad news that the Hui was postponed due to Covid.
But there's some exciting news! There are a few new additions to our program. Firstly, there is a new beginner group called Kiwi (named after a native New Zealand bird). Throughout the holiday program, they have been incorporating Māori (the Indigenous people of New Zealand) myths and legends to learn rhythms in musicianship. A Concert and Jazz Bands have also been formed recently; both are rehearsing for upcoming concerts.
Finally, around five young musicians are making the transition to our Tui orchestra. They first joined us during the holiday program. In my experience, playing with the full orchestra is a bit daunting at first, but it's a great learning experience. During the holiday program, the Tui Orchestra was a great place to be; our conductor Michal Pearse is very good at maintaining a lighthearted but hard-working environment.

---
"Holidays around the World" with Sistema Utah
Tamara Castillo (U.S.)
The heart of Sistema Utah lies in the union of teachers and students playing with one mind and one soul. On December 10, 2021, our West Valley 2 Sistema Utah program had its winter concert, "Holidays around the World," featuring diverse music performances that honored our students' unique heritages. In its entirety, the concert included music from North America, South America, Africa, Eastern and Western Europe, and Asia.
One of the opening performances was "Zum Gali Gali," an Israeli song showcased by a student choir and a faculty quartet. As a member of our advanced group, Secondary Sistema Strings, and a Sistema student instructor, I was able to both perform my own songs and see my students perform well. One of my favorite performing groups is the Taiko drummers, a new addition to our program as of October '21. In only three months, the students have been able to embody the art of Japanese Taiko drumming. As the night concluded, all 200 students and our faculty members came together to play one grand finale song "Betelehemu," a Nigerian Christmas carol arranged by one of our faculty members and accompanied by the audience during the chorus. The concert reminded us of the beauty of different cultures and the social harmony that music can create. With the final note still ringing in the air, parents in the audience made the night sing with cheers and applause.
For me personally, the concert was a reminder that my heart still wishes for collective musical experiences, since the chaos of 2020–21 halted any chance we had of coming together to share our love of music. Still, one way or the other, my program has managed to overcome all obstacles, and I will be forever grateful for that gift. I cannot wait for our next concert.

---
Resilience and Support at ELM
Nicolas Lau (U.S.)
I am a student in Enriching Lives through Music (ELM) in California, U.S. ELM enrolls students into the program starting in 3rd grade and teaches them all the way through high school—supplying instruments, classes, performance opportunities, and ensemble experiences that will open new pathways for them as they grow older. ELM also helps students apply to and get into college; some are even able to secure music scholarships. Where I live, in the Canal Neighborhood of San Rafael, children do not have many musical opportunities because they cannot afford it. Youth from our community, like me, are invited to this program to learn to embrace and excel in music. ELM offers full scholarships to every student, and even supported families dealing with food insecurity during the pandemic by providing meals once a week to those in need.
There are currently 154 students in the program, ages 9–18. We meet for about ten hours a week to study our instrument, learn music theory, and participate in sectionals. Everyone comes together on Saturday to play in their orchestra and share what they've been working on.
We are currently working on our Reflections on Resilience project, sponsored by our PlayUSA grant from Carnegie Hall. In this project, students are asked to interview their families about the different music of their heritage. The main goal of the project is to have ELM students connect with their elders through music and bring their culture's old artforms to life. Students will be doing video interviews with their family members to learn about and collect the sounds that influenced their childhoods. As new music arises over time and across cultures, music is being forgotten. We want to embrace our musical past by creating a musical composition that incorporates these sounds, and plan to work with a composer to create a piece of music that celebrates the musical gems we rediscover.
Another goal we are working towards as a program is an all-ELM piece. Every concert, every student in our program, teachers and volunteers play one piece together. It is usually a piece created by a Latin composer. Parents also take part in this all-ELM piece, usually playing the ukulele or singing. It's just a way that we can all bond with each other as a community, celebrate our culture and families, and share what we love.

---
Tweyanze
Mary Nakacwa and Ronald Kalanzi (Uganda)

Our update is a song from Buganda called "Tweyanze," which means "appreciation."
People from Buganda sing it when the Kabaka (king) agrees to visit them. In that case, it must be accompanied by the traditional instruments: bow harp, drums, xylophone, tube fiddle, the local flute, and others. We are practicing the song to be presented at a concert.

---
Finally, Together Again
Brianna Herrera (U.S.)
El Sistema Lehigh Valley is back in person after two years of virtual learning and at-home performances. With schools reopening, our program was able to return to our home at Roosevelt Elementary School. With a new school year, we accepted newcomers and are proud to welcome our next generation of musicians: the Debuts!
This group consists of kindergarteners to third-graders who have never had any experience playing instruments. Despite the group only starting this month, the students are already having a blast socializing with others, learning basic rhythmic functions, and understanding different instruments and their families! It has been eye-opening to see the class from the perspective of an older student in the program. As someone who grew up with the program since it started, seeing a new generation of students learn—without knowing they are learning—is magical.
Our program has many projects lined up now that we have a normal schedule once more. We're all preparing for a small ensemble concert, happening on February 15. Our beginner-intermediate group, the Preludes, are experiencing an orchestra with independent parts for the first time. Meanwhile, our intermediate group, the Interludes, are experiencing some challenging music. We hope to expand more opportunities for our advanced ensemble, the Fellowship of the Strings, including a masterclass in the future—an amazing opportunity for my group!
I am very excited to share what we do, if you are interested in keeping updated with our program you can check us out on our Instagram page!

---
Night at the Oscars, Presented by the UFSO
Juan Florez (U.S.)

University of Florida Symphony Orchestra horn section raising their bells at the end of "Adventures on Earth from E.T.: The Extra-Terrestrial" (1982). Videographer: Emelia Ulrich.
In celebration of the legendary John Williams' 90th birthday, the University of Florida Symphony Orchestra (UFSO) is preparing a concert in his honor, full of his most iconic and impactful film music. Through due diligence and discipline, the orchestra has avoided a Covid outbreak amongst its musicians, and the excitement for the concert continues to build in Gainesville, Florida.
This concert will feature the UFSO performing familiar pieces from the Star Wars series, the magical and mysterious "Hedwig's Theme" from Harry Potter, the bittersweet theme from Schindler's List, the iconic and adventurous "Raiders' March" from Indiana Jones and the Raiders of the Lost Ark, and many other celebrated pieces from John Williams' illustrious catalogue.
The night will be capped off by a presentation of awards to the team of administrators who have led the UFSO through these difficult times and in celebration of the esteemed Director Raymond Chobaz, who will be retiring after 40 incredible years of leading the UFSO. It has been an honor to work under your baton, Dr. Chobaz!

---
New Year, New Programming
Esteban Molina (Colombia)
Since last week, we have resumed the activities in Iberacademy after a short holiday period. This year, in spite of Covid, some concerts were held after following the best self-care and health protocols.
Next week, I will play my first concert of the year in front of an audience, playing together with the Iberacademy's Clarinet Choir. I am very excited as it will be my second time playing as a clarinet soloist, this time playing "Concerto No. 2 in D minor, Op.114 for Two Clarinets and Piano" by Felix Mendelssohn. In Iberacademy's orchestra, I was also expected to play Tchaikovsky's "Violin Concerto in D major, Op. 35" and "Symphony No. 4 in F minor, Op. 36" by the same composer in March, but due to Covid-related issues, they had to postpone it.
After next week I will be preparing to audition "The Rite of Spring" from Igor Stravinsky in the second week of February, which has been a great challenge and motivation to return to the stage little by little with Iberacademy.

---
Welcoming the New Year with a Roar!
May Thet Htarr (Myanmar)
As we celebrate the Chinese New Year, our school had a small performance to celebrate in the spirit of a fearless tiger. I played percussion to a Chinese song in an ensemble consisting of an urhu, pipa (both Chinese instruments), flute, and cello. Our Mandarin teacher was on the urhu, my friends on the pipa and the flute, and my sister on the cello.
Even though we had only a few practices beforehand, I think we pulled it off well! It was wonderful to work with such talented musicians, and we are planning to take part in more events as an ensemble. Meanwhile, I hope everyone is staying safe and checking up on each other, as well as on your own mental and physical health.
---
Learning through the Struggle
Helen Faucher (Canada)
Just today I had my very first round of video auditions, and I have much to reflect on as a musician. Very quickly, I realized how hypersensitive I was to every small detail; details like my outfit or the room's temperature quickly became more important as it came time to record. The nice thing about doing a recorded audition, I must say, is that you can do as many takes as you wish. However, I tried not to abuse this advantage, learning quickly that it could lead to my downfall. In searching for the "perfect take," I became nit-picky—all while growing more tired with every take.
Looking ahead to future recordings, I plan to prioritize practicing my stamina (both physically and emotionally), and maintaining a positive mindset when mistakes occur. This whole brand-new experience of applying for universities has shown me: it's one thing to play well, but if you cannot coordinate the management side of being a musician, it will be very difficult to go very far. Still, I'm excited about what the future holds.

---
Tutti Repertoire
Maël Lebeaupin (France)
Here at Tutti Passeur d'Arts, we are playing several pieces from different genres of music. Our current songs include "Danzon n°2" by A. Marquez, "Pavane in Blue" by T. Huggens, songs by the French duo Daft Punk, "Amazing Grace," the Theme from the James Bond movies, pieces by Pérez Prado, and French songs such as "La Marseillaise", which is our national anthem, "Chant des Partisans", and "Bro Gozh."