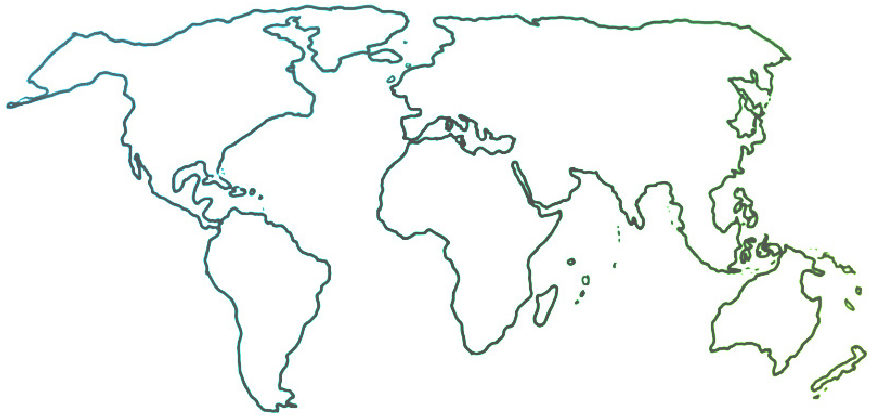 The Ensemble seeks to connect and inform all people who are committed to ensemble music education for youth empowerment and social change.
Yo-Yo Ma's Bach Project Meets The Network of Music Schools of Medellin
09-02-2019
"We survive because we are creative and resilient."
– Yo-Yo Ma
It is not a secret to anyone that Medellin, Colombia had a number of violent years that left a trail of pain, death, and corruption. In the early '90s, Medellin was named the most violent city in the world. More than 25 years later, Medellin´s face has changed; now it is a global example of innovation and development, and culture has played an important role in this social change. 
This is one of the reasons the renowned cellist Yo-Yo Ma chose Medellin as one of the only 36 locations to present his Bach Project – a worldwide tour that involves Yo-Yo Ma performing Bach´s six Cello Suites with no intermission.  These are not performances that involve simply going to listen to a concert that concludes with a brief autograph signing session. Yo-Yo Ma arrived with much more than his cello and Bach.
The Bach Project presents a Day of Action, a series of activities of reflection and socialization in the places where it goes.  It seeks to demonstrate how culture connects us, and how it can help us imagine and build a better future. The Network of Music Schools of Medellin and the Metro of Medellin were two of the allies chosen for this Day of Action. Both projects have been in the city more than two decades as networks of connectivity between the communes of Medellin; they are intertwined, like a system of arteries that pump culture and life to and from the communities.  For the Day of Action, we generated a constellation of pop-up performances that happened almost simultaneously at several metro stations, surprising the metro users and passersby.
Yo-Yo Ma's day began in conversation with students and cultural actors from different artistic disciplines in Medellin. They asked him questions, and had a discussion about their role and responsibility as cultural citizens.  Among the topics discussed were how to deal with frustration and the importance of being resilient. Yo-Yo Ma gave them the powerful message: "Always be brave, and when you become successful, do not abuse your power."  He also left the participants with a "Secret Mission" to address their actions to social matters, and to be musicians and artists who serve others and society. They even created a secret sign to be used by agents of change.
After that, Yo-Yo Ma took a tour of the Metro of Medellin, and visited three of the stations where la Red students were having musical performances. At the first stop, he found the Tango Orchestra Ensemble; tango is one of the many non-classical rhythms he has explored. Then he rode the trolley car to the next station, where the Colombian Music Ensemble was waiting for him; together, they played some Colombian tunes. His third and last ride was in a Metro Cable gondola, which took him and some students over the roofs of houses to one of the mountains that surround Medellin. 
While the gondola was rising, he starred in a very special musical moment together with three students of la Red – an unusual instrumentation, as though taken from the Silk Road Ensemble (Bandoneon, Colombian Bandola, Colombian Gaita, and Cello). When they arrived at the top, there was the String Orchestra from the Villatina Music School, ready to share a last musical moment.    
Prior to Yo-Yo Ma's visit, we had created a series of preparatory opportunities for la Red students to reflect on their repertoire and the Bach Project. The starting point was something Yo-Yo often says in interviews: "For me, the first thing is to be a human being; the second is to be a musician; the third is to be a cellist."  The Tango Orchestra reflected on how sometimes "progress" is used as an excuse to deforest, destroy natural resources, and demolish theaters and museums to build bridges, buildings, etc. The Colombian Music Ensemble reflected on the importance, for new generations, of making traditional music their own, and reconnecting with their cultural roots. The Villatina String Orchestra reflected on how being located in a neighborhood considered dangerous has made them vulnerable, and how this vulnerability has forced them to be together as a community and be creative to survive, through music, coffee crops, and community gardens.    
Eliana Palacio, a cello Teaching Artist at La Red, shares her opinion about the experience: "Being part of the Bach Project, and being able to share with Yo-Yo Ma, generated an incredible transformation among my students. Many of them didn't know beforehand who Yo-Yo Ma was. However, from that day on, he became their idol, and not only for musical reasons. He arrived with a complete listening readiness. We all wanted to listen to him, his message, his sound, his music, but instead he listened.  He listened to our students, he listened to the victims, he listened to the city.  He rode the Metro just as we do; he felt and lived the city. I had the privilege of playing with him; I talked to him, and he borrowed my cello and performed Pablo Casals' 'Song of the Birds,' right there in the Metro Station. I felt like the happiest person in the world, because of what he represents in my life and my career – and that is my mission as an artist in the world."
Our lasting impression of Yo-Yo Ma was as an incredible, inspiring, and sensitive human being. He has left us with innumerable reflections, and has had a tremendous impact on those who saw and interacted with him.
Author: Claudia García, former La Red Teaching Artist and Coordinator of La Red activities at the Day of Action (Bach Project)