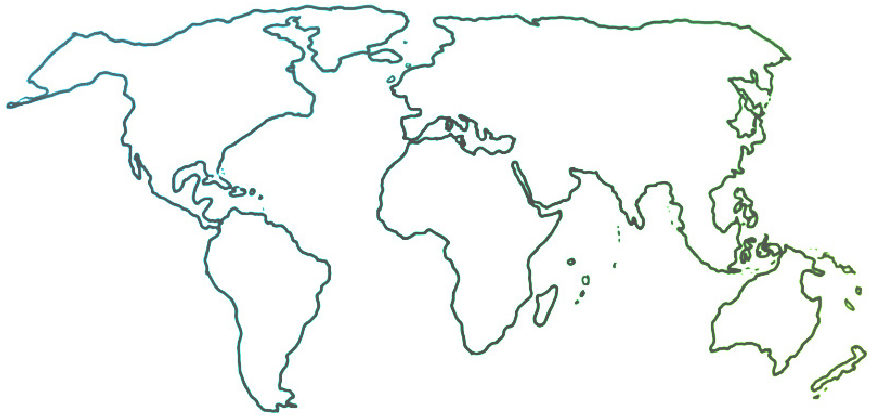 The Ensemble seeks to connect and inform all people who are committed to ensemble music education for youth empowerment and social change.
Uncategorized
Celebrating African Diasporic Culture With Castle of our Skins
09-01-2019
The African American poet, activist, and educator Nikki Giovanni begins her "Poem for Nina" with the following lines:
we are all imprisoned in the castle of our skins
and some of us have said so be it
if i am in jail my castle shall become
my rendezvous
The castle – her skin, the very fabric that encases her, protects her, and is a source of home and identity – becomes a powerful work of beauty. It becomes a playground, a source of joy and love. Something worthy of celebration.
It is this wholehearted sense of cultural pride that drives the work of Castle of our Skins, a Boston-based concert and educational series dedicated to celebrating Black artistry through Western classical music. The very nature of our programming is designed to amplify culture, history, music and artistry from across the African diaspora. We program works by Black composers in collaboration with other artistic disciplines – spoken word, visual arts, dance, multimedia, crafts, fashion design, and more. We are dedicated to supporting younger Black composers and inspiring all composers, regardless of race and ethnicity, to utilize Black culture as a springboard for artistic creation through our commissioning and composer-in-residency positions.
We treat every opportunity as one capable of fostering cultural curiosity, particularly when working with youth in interactive educational workshops, adults, and families in concert programs, or intergenerational audiences in "edu-tainment" recitals. Our programming celebrates and elevates the music of African diasporic composers from around the globe and highlights important, and often forgotten, figures and stories of past and present.
Why is this celebration of culture – especially cultures from the African diaspora – so timely and important in and beyond the realm of Western classical music? Why is it so important for youth in particular to join in this celebration?
Challenging Narratives
Between 1501 and 1511, a Black musician named John Blanke was employed in the courts of Henry VII and Henry VIII. Some 20 years later, the Afro-Portuguese composer and music theorist Vicente Lusitano published a piece called "Heu me Domine," making him the first known composer of African descent to publish a piece of music. From the early 1500s to today, African descendants have been involved in Western Classical music and all of its sub-genres. Despite this, their stories and contributions are not more widely known or featured as prominently in main stage concert programs.
Additionally, the image of Blackness has been clouded with a feeling of "lesser than" in both history and the media. Oppression, subjugation, being branded an other – all have been compounded with how we are perceived around the globe and what versions of our history are told. The African diasporic culture is multidimensional and filled with many stories of excellence, beauty, ingenuity, craft, resilience and strength. It is not singular, a danger eloquently noted by writer Chimamanda Adichie. With Castle of our Skins, it is our goal to promote a more inclusive and positive image of Blackness that runs contrary to centuries of media portrayals and incomplete historical narratives. The time for positive celebrations, promotion of untold stories, and new narratives is long overdue.
Challenging the Canon
The optics of classical music – often seen as elitist, alienating, and dominated by a white, Euro-centric male Presence – is one that many around the globe are actively challenging. The seemingly impervious canon of Western Classical music has historically championed the works of a select few, leaving a trove of stories and works untold. Like so many inspiring organizations, we are actively working to challenge this traditional conception of legacy by questioning whose music deserves to be performed. Castle of our Skins celebrates the rich legacy that composers of the African diaspora have created and continue to create, bringing their stories from the margins to center stage. The time for greater diversity within and beyond Western Classical music is long overdue.
Cultural Representation
Cultural representation helps make tangible a reality we may not have even dreamed before. It serves as the catalyst to jump-start our vision of who and what we can become. Paired with the arts, especially Western classical music, cultural representation shows us a level of diversity greater than what commonly appears on the concert stage. And when the music, histories, stories, and voices reflect the richly colored and hugely varied world in which we live, it demonstrates the vast possibilities available to us all, particularly to our youth.
The inspiration we need to combat the lack of diversity and cultural empathy in the arts lies in cultural representation. Knowing this, we strive to transform every space, ranging from the concert stage to the classroom into an educational one. As passionate educators, we strive to promote a feeling of pride in one's skin, history, and cultural achievements. We believe that if we can find joy in the castle of our own skins, we will have a greater chance of appreciating the uniquenesses of others. The time for greater cultural pride and cultural empathy is long overdue.
Join us
With the words of Nikki Giovanni embedded in our name, we are continuing to challenge narratives, question the Western Classical canon, and promote inclusivity and pride through cultural representation. Our efforts are part of a growing effort around the globe charged with comparable missions. We encourage you to join us in this journey of celebrating the many castles of our skins. Please reach out, connect, and help us inspire a more reflective community in and beyond the world of music.
Author: Ashleigh Gordon, Artistic and Executive Director, Castle of our Skins