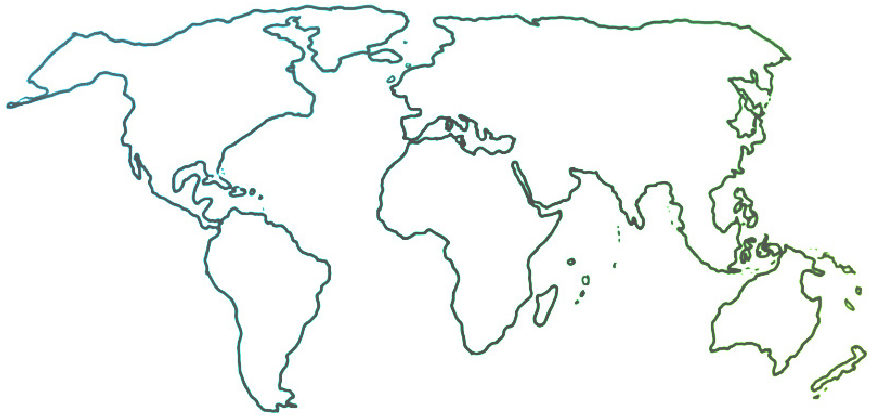 The Ensemble seeks to connect and inform all people who are committed to ensemble music education for youth empowerment and social change.
Uncategorized
The Social Classroom of the Teatro Real
07-30-2019
The Aula Social (Social Classroom) program of the Social Action Foundation for Music of Madrid, Spain, was launched in September 2015, with the active support of the Teatro Real, Madrid's legendary opera house. The launch was propelled by an intensive weeklong workshop offered by a team of professionals from the well-known Special Education Program of El Sistema in Venezuela. During this week, there were classes, talks, discussions, and rehearsals with children and adolescents with special needs from several Madrid entities (Madrid Autism Federation, Madrid Down Syndrome Foundation, ANAR Foundation, Madrid Victims of Terrorism Foundation, Spanish Federation of Parents of Children with Cancer and Aid in Action), with the understanding that greater inclusion of such groups could be fostered with this program. The week ended with a final concert by the young people, and the publicity from that concert helped to attract financing, so we could move forward with the project.
A key element of our pedagogy is our conviction that every student should both sing and play—every child is a member of both orchestra and choir. We have noticed that this kind of training helps greatly with the holistic development of the children, and facilitates rehearsals and concerts.
In 2019, we decided to focus the work of the instrumental group on the creation of a classical orchestra. The participants have gone from playing small percussion instruments, to cardboard instruments (simulating violins, violas, etc.); as soon as we could afford it, they started to play with real wood instruments.
As we developed, we realized it was crucial to open up and include children with typical development, as well as special needs children, so that inclusion is real, and children and young people with different characteristics can sing and play together. During the first two years, we had no requirements for entry; but we found this was not ideal, as some special needs children were not capable of participation in a group. We decided it was better to have a minimum requirement for participation, to ensure that the participating children are in a position to benefit from this proposal. Therefore, all have a place in the program as long as they have a minimum capability for group work, autonomy, and a minimum level of verbal communication and comprehension skills. There are no filters in terms of musical abilities.
Our program is a place for children to enhance attention, concentration, memory, verbal and non-verbal language, and personal development within a heterogeneous group. The overall result is that the children feel capable and satisfied when singing and playing with others, both in rehearsals and in the concerts. It is a great opportunity to overcome fears and blockages, because children help one another as peers and companions. Everyone understands that it is feasible to learn from one another. The focus on the individual and overall flexibility is combined with an academic program that emphasizes performance, with a progressive and cumulative repertoire and intensive practice, as is typical of El Sistema.
To date, more than 100 children with different diagnoses—ASD, ADHD, Down syndrome, intellectual disability, Williams syndrome, victims of terrorism and violence, and children in oncological treatment—have participated or participate actively, together with children with typical development.
Our ability to build this program, with its unusual joining of children with special needs and children of typical development, depends on a number of factors. Some of the most important include:
Family. From the beginning, our relationship and contact with families have been wonderful. We work with them to recommend ways they can support their children in home practice. Over time, we have seen family members' enjoyment grow into active participation, as some have joined in as interpreters or singers in the year-end concert at the National Auditorium.
Teachers. Our teachers, whom we call MACs (Maestros Agente de Cambio, meaning Masters of Change Agents), have specific training to carry out this work, from specialists within each field of special needs. The teacher-student ratio is low so that attention can be paid in an individualized way. In addition, our teacheres are supported by a music therapist who advises and guides their work within and outside of the rehearsals.
Volunteers. Another necessary support for day-to-day practice is the generous participation of 24 volunteers to accommodate the extra-musical needs of the children; without them, the ability of the students to form strong connections with each other would be greatly reduced. The participation of volunteers makes it possible to keep collective musical activities going at the same time as we are providing personalized attention and satisfying the needs of all the participants.
Location. It is an extraordinary opportunity for us to be located at the Teatro Real, which provides its spaces for free, offers the members of its orchestra and choir the option to volunteer with us, and channels support from other institutions. Locating the program in the great opera house puts the most vulnerable children at the heart of culture, bringing excellence to everyone and opening this space to the general public. All the participants are empowered by the sense of dignity and self-esteem this institution confers upon the program; their efforts and capabilities can earn respect and applause from all.
Special materials. We regularly create learning by adapting materials to the needs of our students.
Flexibility. Our rehearsal pedagogy is flexible enough to adapt to a wide variety of special needs.
Staff meetings. Our staff meets frequently to discuss how they can help and support one another in meeting the special needs of each child and each group.
Extra-musical offerings. In addition to musical repertoire, we also teach improvisation, dramatization, and free expression. Children find their own ways to express their personalities through body expression as well as music. (Sometimes, we can see conducting aptitudes emerging through this process.)
For the future, in the short and medium term, we have the following goals:
to increase the number of participants.
to create a parents' association.
to improve partnerships with other orchestras and choirs in the city
to better publicize our activities through greater circulation in mainstream media and social media.
to initiate a study of impact.
Our overall goal is to develop the collective musical practice at the highest level our participants are capable of. Audiences are always surprised to hear our students perform repertoire that is beautiful, recognizable, and also within their reach. Internally, we seek to provide them the opportunity to collaborate with others in a safe space of freedom, self-improvement, and openness of spirit.
We have found that the key to success in this work is to focus on the qualities and potential of children, not so much on their limitations; to really listen, to be interested in them as people, and to elicit the best they have to offer to others. In this way, are building the "Social Classroom" together.
Authors: Maria Guerrero, founder and CEO of Acción Social por la Música and Blanca Guillén, Music Therapist and Coordinator of the Aula Social
---
El Aula Social del Teatro Real
Por Maria Guerrero, fundadora y directora ejecutiva de Acción Social por la Música y Blanca Guillén, Músico Terapeuta y Coordinadora del Aula Social
El Aula Social, programa de la Fundación Acción Social por la Música de Madrid, España, fue lanzado en Septiembre de 2015, con el apoyo activo del Teatro Real, la legendaria casa de la Ópera de Madrid. El lanzamiento fue impulsado por un taller intensivo de una semana ofrecido por un equipo de profesionales del reconocido Programa de Educación Especial de El Sistema de Venezuela. Durante esta semana, hubo clases, charlas, discusiones, y ensayos con niños y adolescentes con necesidades especiales de diferentes entidades de Madrid (Federación de Autismo de Madrid, Fundación de Síndrome de Down de Madrid, Fundación ANAR, Fundación de Víctimas del Terrorismo de Madrid, Federación Española de Padres de Niños con Cáncer en acción), con el entendimiento de que se puede lograr mayor inclusión de estos grupos con este programa. La semana terminó con un concierto final realizado por los jóvenes, y la publicidad de ese concierto ayudó a atraer financiación, para poder avanzar con el proyecto.
Un elemento clave de nuestra pedagogía es nuestra convicción que cada estudiante debería cantar y tocar—cada niño es miembro de la orquesta y del coro. Hemos notado que este tipo de entrenamiento ayuda mucho con el desarrollo holístico de los niños, y facilita ensayos y conciertos.
En 2019, decidimos enfocar el trabajo del grupo instrumental en la creación de una orquesta clásica. Los participantes han ido de tocar instrumentos pequeños de percusión, a instrumentos de cartón (simulando violines, violas, etc.); tan pronto pudimos costearlo, ellos comenzaron a tocar con instrumentos reales de madera.
A medida que evolucionamos, nos dimos cuenta lo crucial de abrir e incluir niños con desarrollo típico, al igual que niños con necesidades especiales, así que esa inclusión es real, y los niños y jóvenes con diferentes características pueden cantar y tocar juntos. Durante los dos primeros años, no tuvimos requerimiento para ingresar; pero encontramos que esto no era lo ideal, ya que algunos niños con necesidades especiales no podían participar en un grupo. Decidimos entonces que era mejor tener un mínimo requerimiento de participación, para asegurar que los niños participantes estén en una posición de beneficiarse de esta propuesta. Por lo tanto, todos tienen un lugar en el programa mientras cumplan con una capacidad mínima de trabajo en equipo, autonomía, y un nivel mínimo de comunicación verbal y habilidades de comprensión. No hay filtros en las habilidades musicales.
Nuestro programa es un lugar para que los niños mejoren su atención, concentración, memoria, y lenguaje verbal y no verbal. Y el desarrollo personal en grupos heterogéneos. El resultado general es que los niños se sienten capaces y satisfechos cuando cantan y tocan con otros, en los ensayos y los conciertos. Es una gran oportunidad de superar los miedos y bloqueos, porque los niños se ayudan entre ellos como colegas y compañeros. Todos entienden que aprender uno del otro es factible. El enfoque en lo individual y la flexibilidad general están combinados con un programa académico que enfatiza la interpretación, con un repertorio y práctica intensiva de manera progresiva y cumulativa, como es típico en el Sistema.
A la fecha, más de 100 niños con diferentes diagnósticos—TEA, TDAH, Síndrome de Down, discapacidad intelectual, síndrome de Williams, víctimas de terrorismo y violencia, y niños en tratamiento oncológico—han participado o participan activamente, junto con niños de desarrollo típico.
Nuestra habilidad para construir este programa con la inusual unión de niños con necesidades especiales y niños con desarrollo típico, depende de un número de factores. Unos de los más importantes incluyen:
Familia. Desde el inicio, nuestra relación y contacto con las familias ha sido maravillosa. Trabajamos con ellos para recomendarles maneras en las que pueden apoyar la práctica de sus hijos en casa. Con el tiempo, hemos visto miembros de la familia disfrutar el crecimiento hasta involucrarse activamente, incluso algunos se han unido como intérpretes o cantantes en el concierto de fin de año en el Auditorio Nacional.
Profesores. Nuestros formadores, los cuales llamamos los MAC (Maestros Agente de Cambio), tienen capacitación específica para ejecutar este trabajo, con especialistas de cada campo de necesidades especiales. La proporción formador-estudiante es baja así que la atención puede prestarse en una manera individualizada. Adicionalmente, nuestros formadores son apoyados por un músico terapeuta quién aconseja y guía su trabajo dentro y fuera de los ensayos.
Voluntarios. Otro apoyo necesario para la práctica diaria es la generosa participación de 24 voluntarios para cumplir con las necesidades extra-musicales para los niños; sin ellos, la habilidad de los estudiantes para formar fuertes conexiones con cada uno se reduciría considerablemente. La participación de voluntarios hace posible mantener actividades musicales colectivas ejecutadas al mismo tiempo que se ofrece atención personalizada y se satisfacen las necesidades de todos los participantes.
Ubicación. Es una oportunidad extraordinaria para nosotros estar ubicados en el Teatro Real, el cual proporciona sus espacios sin costo, ofrece a los miembros de su orquesta y coro la opción de ser voluntarios con nosotros, y canaliza el apoyo de otras instituciones. Ubicar el programa en la gran casa de la ópera pone los niños más vulnerables en el corazón de la cultura, trayendo excelencia a todos y abriendo su espacio para el público en general. Todos los participantes están empoderados por el sentido de dignidad y autoestima que esta institución confiere en el programa; sus esfuerzos y capacidades pueden ganar respeto y aplausos de parte de todos.
Material especial. Regularmente creamos aprendizaje adaptando materiales para las necesidades de nuestros estudiantes.
Flexibilidad. Nuestra pedagogía de ensayos es lo suficientemente flexible para adaptarse a una amplia variedad de necesidades especiales.
Reuniones de equipo de trabajo. Nuestro equipo de trabajo frecuentemente discute cómo pueden ayudarse y apoyarse entre ellos para cumplir las necesidades especiales de cada niño y cada grupo.
Ofertas extra musical. Además al repertorio musical, también enseñamos improvisación, dramatización, y libre expresión. Los niños encuentran su propia manera de expresar su personalidad a través de expresiones del cuerpo como también por medio de la música. (A veces, podemos ver las aptitudes de conducción que emergen a través de este proceso)
Para el futuro, en un corto y mediano plazo, tenemos las siguientes metas:
Aumentar el número de participantes
Crear una asociación de padres
Incrementar las alianzas con otras orquestas y coros de la ciudad
Dar a conocer mejor nuestras actividades a través de mayor circulación en medios de difusión y redes sociales
Iniciar un estudio del impacto
Nuestra meta general es desarrollar la práctica musical colectiva al más alto nivel que nuestros participantes sean capaces. El público siempre se sorprende al escuchar a nuestros estudiantes interpretar un repertorio que es hermoso, reconocible, y a su alcance. Internamente, buscamos proporcionarles la oportunidad de colaborar con otros en un espacio sano, de libertad, auto mejoramiento, y espíritu abierto.
Hemos encontrado que la llave del éxito en este trabajo es enfocarse en las cualidades y potencial de los niños, y no tanto en sus limitaciones; realmente escuchar, estar interesados en ellos como personas, y obtener lo mejor que ellos tienen para ofrecer a otros. De esta manera, estamos construyendo un "Aula Social" juntos.