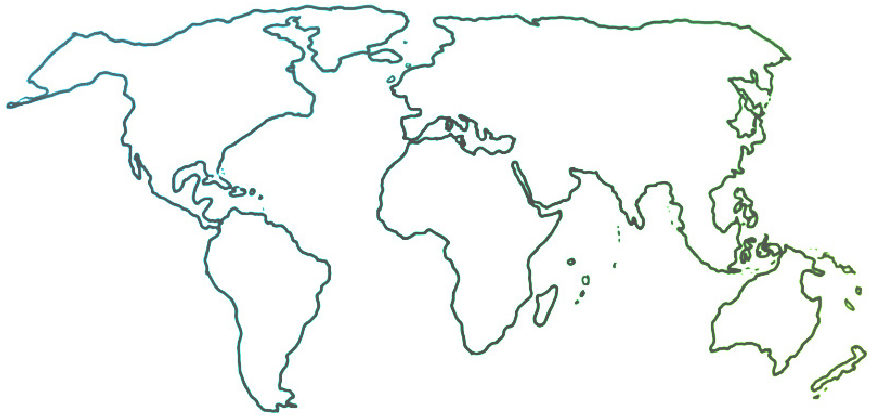 The Ensemble seeks to connect and inform all people who are committed to ensemble music education for youth empowerment and social change.
A Bank of Musical Instruments To Transform Lives
08-02-2019
I met Natalia García de Castro, Executive Director of the Siemens Colombia Foundation, one rainy morning in Bogota in March 2019. On that day, we began to work together to design innovative proposals in favor of children and young people who see in music an option for dignifying their existence.
Our partnership is a natural and logical one. The Siemens Colombia Foundation is dedicated to promoting "human growth and improving the quality of life of the country's communities, making social investments both in their own projects and through strategic alliances that allow contributing to the development of a more equitable society." The National Batuta Foundation works for the integral development and improvement of the quality of life for children, adolescents, and young people in vulnerable areas, for the construction of a social fabric, the creation of spaces for reconciliation and coexistence, and for the construction of useful individual capacities to exercise an active participation in society from the musical formation of excellence.
We created a project that would allow us to work together to solve a specific need identified by the National Batuta Foundation—the need of the most talented and advanced young people in the Batuta System for musical instruments, as a fundamental tool to support their musical practice and develop music as their life project. These young people, identified as "Talentos Batuta," dream of being professional musicians, and therefore aspire to access higher education in the field of music.
The Siemens Foundation has created The Bank of Musical Instruments for private companies and individuals to donate resources for the purchase of high-end instruments, in order to guarantee that children, adolescents, and young people in conditions of vulnerability and settled in areas affected by civil conflict, can fully guarantee the exercise of their right to music.
The initiative of the Siemens Foundation is aimed at the participants of the various Batuta training projects in the country (especially those who are part of Talentos Batuta) and at the Educational Project of the Bogota Philharmonic Orchestra.
Natalia García says, "We seek to mobilize resources from other foundations, our collaborators and partner agencies, to enhance this initiative whose beneficiaries are children across the country in conditions of vulnerability and poverty. This instrument bank will allow many children to realize their dreams away from violence and poverty, turning their musical instruments into their best weapon of peace."
To date, we have received six instruments (two violins, one cello, two violas and one double bass) from the Siemens Foundation, as well as five million eight hundred thousand pesos from employees of the General Directorate of the National Batuta Foundation, which will be used to purchase a viola.
Our goal is that at least 25 young Batuta Talents have their own instruments, which means receiving additional financial resources beyond we have managed to raise to date, estimated at approximately 132 million pesos for the acquisition of 17 more instruments in 2019.
We encourage our stakeholders to join this cause and we thank, from the bottom of our hearts, the generosity of Natalia García de Castro and the Siemens Foundation in Colombia.
Author: María Claudia Parias Durán, Executive President, National Batuta Foundation
---
Un Banco de Instrumentos Musicales para Transformar Vidas
Por María Claudia Parias Durán, Presidente ejecutiva, Fundación Nacional Batuta
Conocí a Natalia García de Castro, Directora Ejecutiva de la Fundación Siemens Colombia, una mañana lluviosa en Bogotá en Marzo de 2019. En ese día empezamos a trabajar juntas para diseñar una propuesta innovadora en favor de los niños y jóvenes que ven en la música una opción para dignificar su existencia. 
Nuestra alianza es una alianza natural y lógica. La fundación Siemens Colombia se dedica a promover "el crecimiento humano y mejorar la calidad de vida de las comunidades del país, haciendo inversiones sociales en sus propios proyectos y a través de alianzas estratégicas que permiten contribuir al desarrollo de una sociedad más equitativa." La Fundación Nacional Batuta trabaja por el desarrollo integral y mejoramiento de la calidad de vida de niños, adolescentes y jóvenes en áreas vulnerables, para la construcción de un tejido social, la creación de espacios para la reconciliación y la coexistencia, y para la contribución de capacidades individuales útiles para ejercer una participación activa en la sociedad desde la formación musical de excelencia. 
Creamos un proyecto que nos permitiría trabajar juntos para resolver una necesidad específica identificada por la Fundación Nacional Batuta—la necesidad de instrumentos musicales para los jóvenes más talentosos y avanzados en el Sistema Batuta, como una herramienta fundamental para apoyar su práctica musical y desarrollar la música como su proyecto de vida. Estos jóvenes, identificados como "Talentos Batuta", sueñan con ser músicos profesionales y, por lo tanto, aspiran a acceder a la educación superior en el campo de la música.
La Fundación Siemens Colombia ha creado El Banco de Instrumentos Musicales para que empresas privadas e individuos donen recursos para la compra de instrumentos de alta calidad, para garantizar que niños, adolescentes y jóvenes en condición de vulnerabilidad y ubicados en áreas afectadas por el conflicto cívico,  puede garantizar por completo el ejercicio de su derecho a la música. 
La iniciativa de la Fundación Siemens está enfocada a participantes de varios proyectos de capacitación de Batuta en el país (especialmente aquellos que son parte de Talentos Batuta) y en el Proyecto Educativo de la Orquesta Filarmónica de Bogotá.
Natalia García dice, "Buscamos movilizar recursos de otras fundaciones, nuestros colaboradores y agencias aliadas, para mejorar esta iniciativa cuyos beneficiarios son niños alrededor del país en condiciones de vulnerabilidad y pobreza. Este banco de instrumentos permitirá a muchos niños a cumplir sus sueños lejos de la violencia y la pobreza, convirtiendo sus instrumentos musicales en su mejor arma de paz."
A la fecha, hemos recibido seis instrumentos (dos violines, un chelo, dos violas y un contrabajo) de la Fundación Siemens, como también cinco millones ochocientos mil pesos de empleados del Directorio General de la Fundación Nacional Batuta, los cuales serán usados para comprar una viola. 
Nuestra meta es que al menos 25 jóvenes de Talentos Batuta tengan sus propios instrumentos, lo que significa recibir recursos adicionales financieros más allá de lo que hemos manejado hasta la fecha, estimado en aproximadamente 132 millones de pesos para la adquisición de 17 instrumentos más en el 2019.
Alentamos a las partes interesadas a unirse a esta causa y agradecemos desde el fondo de nuestros corazones, la generosidad de Natalia García de Castro y la Fundación Siemens en Colombia.