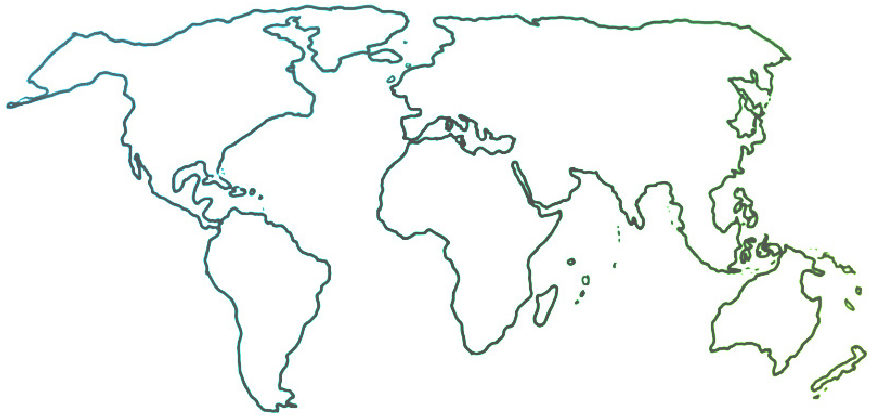 The Ensemble seeks to connect and inform all people who are committed to ensemble music education for youth empowerment and social change.
Music expanding horizons: FUNSINCOPA projects changing lives
08-02-2019
In March 2019, I had the opportunity, through the Global Leaders Program, to be part of the professors' team of the FUNSINCOPA Summer Camp at Panama City. The summer camp is a development opportunity for students who are already part of one of the FUNSINCOPA orchestras, and also for prospective new students who may or may not have music knowledge. This leads to a non-homogeneous group of participants who are at different levels of technical, theoretical, and musical development.  For nine days, I worked with students from 10 to 25 years of age, in violin and chamber music master classes, violin sectional rehearsals, and as the advanced-level orchestra conductor. Also, I participated in a teachers' recital as a gift for students, and designed and taught a musical context workshop.
But… What is FUNSINCOPA?
Ten years ago, Panamanian cellist Isaac Casal and other musicians of international and national renown established Fundación Sinfonía Concertante de Panama (FUNSINCOPA) in Panama City.  The objective of this musicians' collective was and is to offer children and youth from vulnerable areas the possibility of being better students and citizens through music learning—and, at the same time, to offer their music professionals the possibility of continuous professional improvement.
Over the years, FUNSINCOPA has developed different programs, through which they apply and live the values of excellence, equity, and integration. Orquestas Filarmónicas Infantiles y Juveniles de Panamá (Children and Youth Philharmonic Orchestras of Panama) is a program focused on social transformation, empowering children and youth (7 to 25 years old) from high-risk and vulnerable communities by helping them to acquire ethical values and make an impact on their society. The students of this program receive a scholarship that pays for their lessons, instruments, music theory classes, orchestral rehearsals, meals, and transportation to concerts. Since 2008, 709 scholarships have been awarded; the recipients formed the first youth orchestra of Panama's vulnerable areas. Nowadays, FUNSINCOPA's permanent program has three ensembles: Induction Philharmonic Orchestra Narciso Garay (initial level), Youth Philharmonic Orchestra Gonzalo Brenes (intermediate and advanced level), and Essy Casal Camerata (intermediate and advanced level).[1]
The Summer Camp Experience
The camp was a new experience for all the campers. The orchestras in FUNSINCOPA have never played a complete concert with symphonic music; they are used to playing arrangements, so this repertoire demanded much more of every participant. Most of them had to improve their sound, reading, technique, and expression in just a few days, to be able to play the chosen works.  This was the first concert for five of seven percussion students (who had just some months learning music); the selected piccolist had never played piccolo; many string players had previously played only in the initial level ensemble; and almost half of the violinists had to develop their shifting and vibrato, improve their bow technique, and lose their fear of making awkward sounds with extreme sub ponticello.
But we didn't see this situation as a threat.  On the contrary, it represented a huge opportunity to develop learning processes and improve the camp. To help the students meet this challenge, I gave them a music context workshop, where they learned about the historical context in which the music was written, the story it narrated, the background of what they were going to play, and the life and influences of the composers. The workshop was a complete success, and a really important part of the camp, because students got really engaged with the message they wanted to communicate through music.
Every day in the camp was different and challenging. The first day (Saturday) we had a problem with the orchestral distribution, as we had enough violins, more than enough violas, five percussionists, two clarinets, two trumpets, one trombone, two tubas, two cellos—but no basses, flutes, horns, oboes, or bassoons. It was worrying, because every chosen work in the repertoire needed all those instruments.  But as the days went by, students of those instruments began to arrive; and with the help of the clarinet teacher, Gabriel Flores, who played the oboe parts where we needed him to, we could have every instrument in the score represented. After daily intensive rehearsals, lots of individual and chamber music lessons, and hours and hours of individual practice by the students, the closing concert day arrived. There was a sense of peace, confidence, concentration, and happiness. The concert began, and we had a surprise:  music as friendship can cross borders and time. The concert was a great and special time during which everyone in the orchestra connected through music. Ricardo Risco, a Panamanian composer and conductor, went to hear the premiere of "Terpsicore, Danzas para orquesta," a work written by his best friend, Mexican composer Armando Luna Ponce. Students were happy, satisfied, and motivated to continue studying and learning more and more every day in order to become better musicians and communicators.
Music as an Escape and Opportunity
FUNSINCOPA develops most of its activities in the facilities of the Instituto Nacional, next to a soccer field. Two days before the concert, when camp activities were over and some of our students were still waiting for their parents or getting ready to go, there was a disturbance at a soccer match, where a 12 year old child attending the event died of a shotgun wound. We were all frightened by the situation, but, at the same time, almost everyone was conscious of the high probability of a violent event in the zone. The Panamanian population faces many problems in the areas of violence, drugs, and lack of education opportunities. In the words of Jorge, a tuba student at Music Faculty of Panama University:
"…many friends and I live in violent neighborhoods, where there are many gangs, weapons, and drug traffic. Thanks to the foundation, we have a better option and opportunities. I don't know where we would be if the foundation didn't exist…"
His testimony, and the similar words of other students, are evidence of the important role played by FUNSINCOPA in the mission of transforming and improving Panamanian youth reality and lives. Their mission is enormous, but they have more than enough will and love to pursue it. With time and strategic plans to increase their incomes, it will gradually become easier. In FUNSINCOPA, students learn not only about music, but also about working together to achieve common objectives.  They learn about helping each other and lending a hand, to grow together. They learn that every person has a different process, talent, and personality, but each one is unique and invaluable.  And they develop real friendships around a shared commitment to music, partners, arts, and society.
A Life Experience for Me
On a personal note, it would not be an exaggeration to declare that being part of FUNSINCOPA summer camp 2019 was an experience that changed my life. I learned about music artistry, commitment, management, and music. I learned from students, professors, and parents, and I feel honored because I could count on their experience, suggestions, and testimonies. I was completely supported since the first day, when Vale picked up me from the airport, to the last moment, when Isaac brought me back.  I am also appreciative of The Global Leaders Program, which recommended me for this wonderful challenge, helped me by giving me the best options for my development, and gave me enough preparation to face it successfully.
And above all, thank you to every child and youth I had the opportunity to work with in Panama.  I thank them for their closeness, honesty, trust, joy, and hunger for knowledge. Because their future wellbeing is our motor and inspiration, they give us the opportunity to share with them an open book where we can help them write great and better stories.
Author: Acela Julieta Márquez Soto, Global Leaders Program Cohort Member (Mexico)
---
Música expandiendo horizontes: proyectos de FUNSINCOPA cambiando vidas
Por Acela Julieta Márquez Soto, Miembro de la cohorte Global Leaders Program (México)
En marzo de 2019 tuve la oportunidad, a través del Global Leaders Program, de ser parte del equipo de profesores de FUNSINCOPA un campamento musical de verano en la Ciudad de Panamá. Este campamento de verano es una oportunidad de desarrollo para estudiantes que ya hacen parte de una de las orquestas de FUNSINCOPA, y también para posibles nuevos estudiantes quienes pueden o no tener conocimientos musicales. Esto conlleva a un grupo no homogéneo de participantes en diferentes niveles técnicos, teóricos, y de desarrollo musical. Durante nueve días, trabajé con estudiantes desde los 10 hasta los 25 años, ofreciendo clases maestras en violín y música de cámara, ensayos seccionales de violín, y como directora de la orquesta de nivel avanzado. También, participé en un recital de violín de maestros como un regalo para los estudiantes, y diseñe y enseñé un taller de contexto musical.    
Pero…¿Qué es FUNSINCOPA? 
Hace diez años, el cellista panameño Isaac Casal y otros músicos de renombre internacional y nacional establecieron la Fundación Sinfonía Concertante de Panamá (FUNSINCOPA) en la Ciudad de Panamá. El objetivo de este colectivo de músicos fue y es ofrecer a los niños y jóvenes de áreas vulnerables la posibilidad de ser mejores estudiantes y ciudadanos a través del aprendizaje de la música—y al mismo tiempo, ofrecer a sus músicos profesionales la posibilidad de mejoramiento profesional continuo. 
A través de los años, FUNSINCOPA ha desarrollado diferentes programas, a través de los cuales se aplican y viven los valores de la excelencia, la equidad, y la integración. Orquestas Filarmónicas Infantiles y Juveniles de Panamá es un programa enfocado en la transformación social, el empoderamiento de los niños y jóvenes (entre los 7 y 25 años) de comunidades vulnerables y en alto riesgo ayudándoles a adquirir valores éticos y crear un impacto en su sociedad. Los estudiantes de estos programas reciben una beca que paga sus clases de instrumento, instrumentos, clases de teoría musical, ensayos de orquesta, alimentación, y transporte a los conciertos. Desde el 2009, 709 becas han sido asignadas; los beneficiarios conformaron la primera Orquesta Juvenil de las áreas más vulnerables de Panamá. Hoy en día, el programa permanente de FUNSINCOPA tiene tres ensambles: La Orquesta Filarmónica de Inducción Narciso Garay (nivel inicial), la Orquesta Filarmónica Juvenil Gonzalo Brenes (nivel intermedio y avanzado), Y la Camerata Essy Cabal (niveles intermedio y avanzado).[1]
La experiencia del Campamento de Verano
El campamento fue una experiencia nueva para todos los campistas. Las orquestas en FUNSINCOPA nunca habían tocado un concierto completo con música sinfónica; están acostumbrados a tocar arreglos, así que este repertorio exigía mucho más de cada participante. La mayoría de ellos tuvieron que mejorar su sonido, su lectura, su técnica, y su expresión en pocos días, para poder tocar las obras elegidas. Este fue el primer concierto para cinco de los siete estudiantes de percusión (quienes llevaban tan solo unos meses aprendiendo música); el piccolista seleccionado nunca había tocado piccolo; muchos de las cuerdas solo habían tocado en el ensamble de nivel inicial; y casi la mitad de los violinistas tuvieron que desarrollar su cambio de posición y vibrato, mejorar su técnica del arco, y perder su miedo a hacer sonidos incómodos con el extremo Sul Ponticello.  
Pero esta situación no la vimos como una amenaza. Por el contrario, representó una gran oportunidad para desarrollar procesos de aprendizaje y mejorar el campamento. Para ayudar a los estudiantes a lograr su próximo desafío, les dí un taller de contexto musical, donde aprendieron sobre el contexto histórico en el que las obras fueron escritas, la historia que narran, los antecedentes de lo que iban a tocar, y la vida e influencias de los compositores. El taller fue un completo éxito, y una parte muy importante del campamento, porque los estudiantes realmente se involucraron con el mensaje que querían comunicar a través de la música. 
Cada día en el campamento era diferente y desafiante. El primer día (sábado) tuvimos un problema con la distribución de la orquesta, ya que teníamos suficientes violines, violas más que suficientes, cinco percusionistas, dos clarinetes, dos trompetas, un trombón, dos tubas, dos cellos – pero no teníamos contrabajos, flautas, cornos, oboes o fagotes. Era preocupante porque cada pieza del repertorio seleccionado necesitaba todos esos instrumentos. Pero mientras avanzaban los días, los estudiantes de esos instrumentos comenzaron a llegar; y con la ayuda del profesor de clarinete, Gabriel Flores, quien tocó las partes de oboe cuando lo necesitábamos, logramos tener cada instrumento representado en el score.Después de ensayos intensivos diarios, muchas clases individuales y de música de cámara, y horas y horas de práctica individual por parte de los estudiantes, el día del concierto de cierre llegó. Había una sensación de paz, confianza, concentración, y felicidad. El concierto inició y teníamos una sorpresa: la música como amistad puede atravesar barreras y el tiempo. El concierto fue un momento maravilloso y especial en el que todos los miembros de la orquesta se conectaron a través de la música. Ricardo Risco, un compositor y director Panameño, fue a escuchar la premier de "Terpsícore, Danzas para Orquesta," un trabajo escrito por su mejor amigo, el compositor mexicano Armando Luna Ponce. Los estudiantes estaban felices, satisfechos, y motivados a continuar estudiando y aprender más y más para poder ser mejores músicos y comunicadores.  
La Música como un escape y una oportunidad
FUNSINCOPA desarrolla la mayoría de sus actividades en los edificios del Instituto Nacional, junto a un campo de fútbol. Dos días antes del concierto, cuando las actividades del campamento terminaron y algunos de nuestros estudiantes aún esperaban a sus padres o se alistaban para salir, hubo un disturbio en un juego de fútbol, donde un niño de 12 años asistente al evento murió por un disparo. Todos estábamos asustados por la situación, pero al mismo tiempo, casi todos eran conscientes de la alta probabilidad de un evento violento en la zona. La población panameña enfrenta muchos problemas en áreas de violencia, drogas, y falta de oportunidades de educación. En las palabras de Jorge, un estudiante de tuba en la facultad de música de la Universidad de Panamá:
"… muchos amigos y yo vivimos en vecindarios violentos, donde hay muchas pandillas, armas, y tráfico de drogas. Gracias a la fundación, tenemos una mejor opción y oportunidades. No sé dónde estaría si la fundación no existiera…"
Su testimonio, y las palabras similares de otros estudiantes, son la evidencia del rol tan importante de FUNSINCOPA en la misión de transformar y mejorar la realidad y vidas de los jóvenes panameños. Su misión es enorme, pero tienen voluntad más que suficiente y amor para lograrlo. Con el tiempo y con planes estratégicos para mejorar sus ingresos, gradualmente será más fácil. En FUNSINCOPA, los estudiantes aprenden no sólo sobre música, sino que también a trabajar juntos para alcanzar objetivos comunes. Ellos aprenden a ayudarse entre ellos y a darse una mano para crecer juntos. Ellos aprenden que cada persona tiene diferentes procesos, talento, y personalidad, pero cada uno es único e invaluable. Y ellos desarrollan amistades verdaderas basadas en un compromiso mutuo hacia la música, los compañeros, las artes, y la sociedad. 
Una experiencia de vida para mí
En una nota personal, no estaría exagerando al declarar que ser parte del Campamento de Verano FUNSINCOPA 2019 fue una experiencia que cambió mi vida. Aprendí sobre arte musical, compromiso, gestión, y música. Aprendí de los estudiantes, los profesores, y los padres, y me sentí honrada porque pude contar con su experiencia, sugerencias, y testimonios. Estuve completamente apoyada desde el primer día, cuando Vale me recogió en el aeropuerto, hasta el último momento, cuando Isaac me trajo de regreso. También estoy muy agradecida con el Global Leaders Program, por recomendarme para este maravilloso desafío, ayudándome al darme las mejores opciones para mi desarrollo, y me dió la preparación suficiente para enfrentarlo exitosamente. 
Y, sobre todo, gracias a cada niño y joven con el que tuve la oportunidad de trabajar en Panamá. Les agradezco por su cercanía, honestidad, confianza, alegría, y hambre por conocimiento. Porque el bienestar de su futuro es nuestro motor e inspiración, y nos dan la oportunidad de compartir con ellos un libro abierto donde podemos ayudarles a escribir maravillosas y mejores historias.