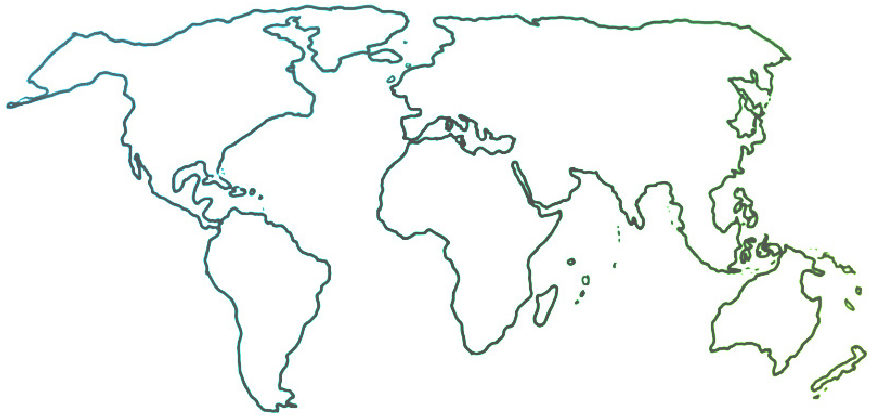 The Ensemble seeks to connect and inform all people who are committed to ensemble music education for youth empowerment and social change.
The Ambassadors' Exchange: June Program Updates
06-01-2022
This month, Ambassadors from around the world check in with updates from the past month and share their hopes for the future.
Busy Bees Amelie Jansen (New Zealand)
Looking Forward to June Brianna Herrera (U.S.)
The Vienna Summer Music Festival Juan Florez (U.S.)
Next Steps for ELM Nicolas Lau (U.S.)
The End of a Successful Season Gracie Lewis (Canada)
But It's Just 1 A.M. Melis Erselcan (Turkey)
Runyege and Kizino Mary Nakacwa and Kalanzi Ronald (Uganda)
---
Busy Bees
Amelie Jansen (New Zealand)
Here at Sistema Whangarei, we have been busy bees. On May 12, a group of about ten young people from Sistema Whangarei attended a discovery concert by the Auckland Philharmonia Orchestra (APO). Auckland is New Zealand's biggest city, about two and a half hours drive south from Whangarei.
I attended this concert, and it was certainly worth the trip. The performance featured music from a variety of composers, including a New Zealander. I really enjoyed her piece; as a New Zealand composition, many of its components reminded me of our Māori culture. The concert was a great opportunity for relationship-building among Sistema students and an inspiring learning experience.
Back at home, several chamber groups have been preparing for the chamber competition in June, which will welcome groups from around the region. Later this month, all groups will be receiving professional coaching to help us see where we can improve, both individually and as a unit. We hope to make Sistema Whangarei proud and most importantly have fun.
Finally, Sistema Whangarei has recently launched "Time for Our Stories," a new project for young people to express their creativity through dance, improvisation, storytelling, and composition. The first session mainly focused on dramatic storytelling that takes inspiration from music. We are excited to see what will come out of this project—you may be hearing more about it soon!
---
Looking Forward to June
Brianna Herrera (U.S.)
With the end of the school year fast approaching, El Sistema Lehigh Valley (ESLV) is working hard in advance of our end-of-the-year concert at Miller Symphony Hall. All groups have been working hard on the repertoire, and this year we are proudly working on a combined-orchestra arrangement of The Moldau. Students are tackling this challenging piece with the help of their new teacher intern, Briana Gonzalez. Briana is ESLV's first teacher intern and has been a great addition to the staff—we could not be prouder!
More upcoming news includes a senior recital on June 24 for our two seniors, including myself. This recital will feature solos, a Bach Double, and a string quartet playing "Oblivion" by Astor Piazzolla. This being my last year, I am very excited to play a Vivaldi solo along with a duet in our orchestra piece, Rigaudon from the Holberg Suite. This semester has taught me to be resilient and to believe in myself and my playing. As a musician, I found this to be very difficult, but I'm proud of the things I have accomplished.
We wish our students and seniors luck with their upcoming events and hope you all tune in to watch them succeed and grow!
---
The Vienna Summer Music Festival
Juan Florez (U.S.)
The Vienna Philharmonic is coming to Florida! For the first two weeks of June, I will be taking part in the Vienna Summer Music Festival in St. Petersburg, Florida. The festival will consist of intensive masterclasses with members of the Vienna Philharmonic and the Vienna Symphony, concluding with four opera performances that we will be rehearsing throughout. This exciting opportunity was created in partnership with the Partners for the Arts Abroad program.
For the last two weeks of the month, I will be in Los Angeles as part of the YOLA (Youth Orchestra of Los Angeles) National Institute. This is a group of approximately 20 young musicians from across the U.S. who engage in year-round conversation and projects that support career aspirations and use music as a tool for social change. We'll be sharing projects and collaborating in chamber ensembles—I can't wait to get started.
---
Next Steps for ELM
Nicolas Lau (U.S.)
This year at ELM is slowly coming to an end, and we're ready to share our music and talent with the world during our final concert. Taking place on June 4, it will showcase all the different levels of music-making at ELM. I believe our program has discovered new ways of teaching students that incorporate the help of more advanced students, who serve as mentors to beginner-level students. I have been fortunate to participate in this peer-teaching process, developing new skills that benefit both me and the younger students. I know that ELM hopes to foster this level of student leadership for years to come.
In addition to encouraging younger and more advanced students to work together, ELM has also taken strong initiatives to help upcoming seniors with the college application process. In particular, they are keeping students well-informed about their different opportunities, including how to be successful and debtless post-college. That's what we want to be known for in the future. Now, we get to show everyone what we got!
---
The End of a Successful Season
Gracie Lewis (Canada)
As warm weather approaches, the New Brunswick Youth Orchestra is preparing for our summer season. We have three concerts on the way—one in a gorgeous garden, another in the downtown area of one of the province's busiest cities, and the last at the city's annual Lobster Festival. New and returning members are still in the process of recording and sending in their video auditions for next year. The orchestra's management team also has ideas for the future. Our orchestra is going to hopefully be playing Mahler's first symphony in approximately four years. To those who are not familiar with the piece, it is a bold move for a youth orchestra to attempt. We need to increase our orchestra size to be successful, with the hope of one day embarking on a national tour.
Recently, our orchestra made a video response to a Nissan Infiniti advertisement that had garnered negative feedback from the music community. After we posted it to YouTube, the video got over 100,000 views, as well as recognition in the news and on a popular music YouTube channel (with over 3.5 million subscribers). (Editor's Note: Read more about it in our May Basket!)
Our 2021–22 season has been highly successful, even during the pandemic, and I am sure that this is just the beginning.
---
But It's Just 1 A.M.
Melis Erselcan (Turkey)
We make music to be free. But we also need freedom to make music. Many countries have abolished the Covid restrictions that have protected people up to this point. Like other countries, Turkey has made a lot of progress. We don't have to wear masks in every place except the public transportation and hospitals. We have the right to public worship. But we can't make music after 1 a.m.
They say it is a precaution for Covid. But how can a virus know the time? And why can it only be transmitted in places where music is being made? This is not a precaution. It is a lifestyle intervention. In our country we already have many problems—the economy, justice, education, etc. As such, we need to feel relieved with concerts, at least for a couple of hours. Why is that liberty being taken from us?
We need art and music for our souls. It doesn't harm anyone. It even has the power of healing and connecting people. Maybe our country doesn't want people to connect.
---
Runyege and Kizino
Mary Nakacwa and Kalanzi Ronald (Uganda)
Our update is about dances accompanied by traditional instruments. To show you the different cultures in Uganda, we combined two dances: the Runyege and Kizino. Runyege comes from the eastern part of Uganda, danced by Batoro people. This dance is totally interesting because it is a courtship dance. In order to woo his future wife, a man must make sure that he uses all his energy and tactics to win her heart. His dance is accompanied by instruments such as drums, bowharps, and vocals, so that he does not feel shy while dancing.
The second dance we performed was Kizino from Western Uganda, which is danced by the Bakiga people. The Bakiga are cattle-keepers, so when they dance, they use a lot of energy and shout a lot.
As you can see in the video, Mary leads the girls' line in front, while Kalanzi plays the lead instrument, the long drum. Enjoy our update!