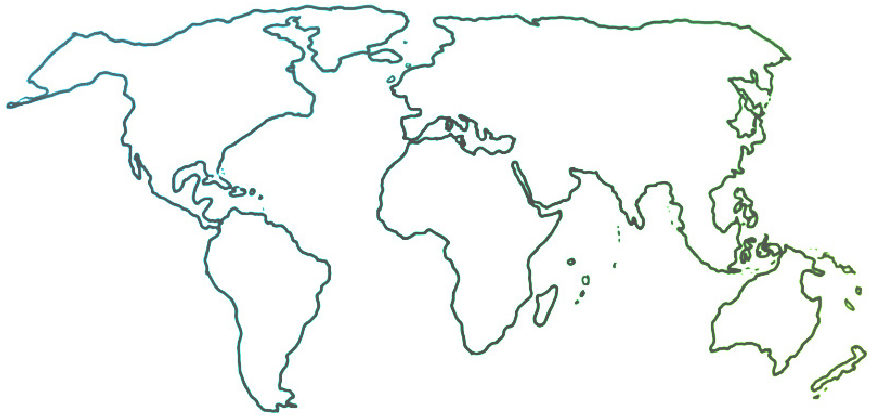 The Ensemble seeks to connect and inform all people who are committed to ensemble music education for youth empowerment and social change.
Ten Years of Music Enlightenment Project, 2009-2019
03-31-2019
The Music Enlightenment Project (MEP) was initially inspired and conceived as a response to requests for private music lessons, and to the identified need to occupy children after regular school time within the inner city of Johannesburg, South Africa. A few colleagues in their undergraduate years at the University of Witswatersrand came together to discuss the idea of a community music project. In February 2009, MEP started at Progressive Primary School, then on Juta Street Braamfontein, with the aim of teaching recorders and general music using the Orff Schulwerk approach developed by Carl Orff. Not long after this, the project was able to access another school, and on the 6th of December 2009, we had our first Celebration Concert with sixteen students, their families and friends, and one teacher.  Since then, we have grown in multiple directions, including number of children, number of schools, staff members and families impacted.
In our initial years, we did not have a home office or dedicated teaching spaces. Like most community programs such as ours, we had to depend on shared spaces and classrooms during and after school hours and on weekends. As helpful as these spaces were, it was hard not to have a physical presence within the community where we worked; we did not have a dedicated place we could call a home for our program. This affected everything from administration to logistics, and the outlook of the program in general.
However, after going through a mentor program with Henley Business School in 2013, and with their guidance, we were able to establish a relationship with Rebosis Properties. In February 2017, after several months of gradual renovation with available resources, we moved into a partially renovated space on 86 Juta Street Braamfontein. This has been our home ever since, even as the renovation work continues. Since moving in, we have had two celebration concerts in our little hall.
Since moving into our own space, we have consolidated our programs and activities. We have twelve staff members and we continue to grow the vision. We are now offering music lessons to adults as well.  Organisationally, we have made partnerships with reputable institutions like Standard Bank, Sasani Studios, Builders Warehouse, private schools, MIAGI, Henly Business School, and many more. Presently, we have ongoing relationships with the South African Music Rights Organisation, the Parktonian Hotel, Phoenix College, Rebosis and Toms Music.
We are grateful and proud of the many feats accomplished over the decade as our organization has broken new ground in many ways, including job provision, professional development, income generation, musical development, and program development.  Most of all, we are glad about the joy of learning we see in our students—a joy without which no one can move their lives forward meaningfully in any direction.  As Henry Ford said, "Anyone who stops learning is old, whether at twenty or at eighty."
One major challenge with implementing our program has been attitudes toward art education in general. Our experience has been that arts education and arts disciplines in general are still regarded, by most parents and by the general corporate world, as having a lower status than fields such as medicine and engineering. The relegation of the arts to entertainment/leisure functionality, we believe, is because the arts don't provide either the experience of immediate gratification, or the economically quantifiable returns that come from product- based investments.
Another major challenge that is slowly impacting our work is the gentrification of our local community. All the schools in the Braamfontein area have moved, which has meant that families who once lived in the area have relocated, as the newly renovated buildings begin to be marketed for commercial purposes. However, through all these challenges, we keep learning and moving on. In this, we take comfort from the words of Ralph Waldo Emerson, who wrote, "Life is a journey, not a destination."
Looking into the next decade, our development plans will take our project activities into specific areas where there is a need for this kind of musical intervention, reaching out to families where our project can have a strong impact. We will continue to design and update our programs with current knowledge, through staff upskilling and general organisational developments. We will also be making more strategic partnerships with organisations that share our values.
Here, I must say that the situation created by the proliferation of technology is definitely an issue that practitioners (performers and educators) of live acoustic music need to consider seriously, as we look into the future. Young children in the 21st century seem to have significant portions of their daily lives inevitably dependent on the use of technological products.  Of course, these products are useful; but studies have shown that attention span, and other individual competencies that help learning in the arts, have been reduced over the years due to heavy reliance on technological products.
The positive power of music has been recognized by many, including psychologists, psychiatrists, and authors.  Men and women in religion, farm workers, shop owners, have discovered this power on a firsthand way.  At MEP, we know that education in music can change outlooks and attitudes positively, leading to better lives. In the words of Nelson Mandela, "Music is a great blessing. It has the power to elevate and liberate us. It sets people free to dream. It can unite us to sing with one voice. Such is the value of music."
This is our hope for the future.
Author: Adeyemi Oladiran, Founder/Co-Director of MEP
Date: 30 March 2019
---
10 años del Music Enlightenment Project, 2009-2019
Por Adeyemi Oladiran, fundador/co-director de MEP
El Music Enlightenment Project (MEP) fue inspirado por y concebido como respuesta a los pedidos para clases privadas de música, y a la necesidad identificada de tener los niños ocupados después del horario escolar normal en los barrios de Johannesburgo, Sudáfrica. Unos colegas se juntaron durante sus años de pregrado en la Universidad de Witswatersrand, para hablar de la idea de un proyecto musical comunitario. En febrero de 2009, MEP empezó en la Escuela Primaria Progresiva, luego en la Calle Juta Braamfontein, con el objetivo de enseñar flauta dulce e iniciación musical utilizando la técnica Orff Schulwerk desarrollada por Carl Orff. Poco después, el proyecto pudo acceder a otra escuela, y el 6 de diciembre de 2009 tuvimos nuestro primer Concierto de Celebración con 16 estudiantes, sus familias y amigos, y un profesor. Desde ese entonces, hemos crecido en direcciones múltiples, en el número de niños, escuelas, personal, y familias impactadas.
En nuestros años iniciales, no teníamos una oficina principal ni espacios dedicados a la enseñanza. Cómo la mayoría de programas comunitarios como el nuestro, había que depender en los espacios y aulas compartidos durante y después del horario escolar y los fines de semana. Aunque estos espacios fueron muy útiles, fue difícil no tener una presencia física dentro de la comunidad donde trabajábamos; no teníamos un espacio dedicado que podríamos llamar casa para nuestro programa. Eso afectó todo desde la administración a la logística, y el pronóstico del programa en general.
Sin embargo, después de pasar por un programa de mentores con la Escuela de Business de Henley en 2013, y con ellos como guía, pudimos establecer una relación con las Propiedades Rebosis. En febrero de 2017, después de varios meses de renovación gradual con los recursos disponibles, nos pasamos a un espacio parcialmente renovado en Calle Juta Braamfontein #86. Ha sido nuestra casa desde ese entonces, aunque la renovación continúe. Desde que nos pasamos, hemos tenido dos conciertos de celebración en nuestra pequeña sala.
Desde que nos pasamos a nuestro propio espacio, hemos consolidado nuestros programas y actividades. Tenemos 12 miembros del personal y seguimos expandiendo nuestra visión. Ahora ofrecemos clases de música a los adultos también. Cómo organización, hemos hecho alianzas con instituciones reputadas como el Banco Standard, Estudios Sasani, Builders Warehouse, escuelas privadas, MIAGI, la Escuela de Business Henley, y muchos más. Actualmente tenemos relaciones corrientes con la Organización de Derechos Musicales de Sudáfrica, el Hotel Parktonian, el Colegio Phoenix, Rebosis, y Toms Music.
Estamos agradecidos y orgullosos de las muchas metas logradas durante esta década mientras la organización ha abierto camino de muchas formas, incluyendo la provisión de trabajos, la formación docente, la generación de ingresos, el desarrollo musical, y el desarrollo del programa. Más que todo somos felices por la alegría de aprender que vemos en nuestros estudiantes—una alegría sin la cual nadie podría avanzar su vida significativamente en ninguna dirección. Como dijo Henry Ford, "Cualquier persona que deja de aprender está viejo, si tiene 20 o 80 años."
Uno de los mayores retos en la implementación de nuestro programa ha sido las actitudes hacia la educación artística en general. Nuestra experiencia ha sido que las artes y la educación artística todavía son consideradas, por la mayoría de los padres y por el mundo corporativo, de un estatus más bajo que los campos como la medicina y la ingeniería. Creemos que la relegación de las artes al entretenimiento y el ocio ha pasado porque las artes no proveen ni la experiencia de gratificación inmediata, ni los resultados cuantificables económicos que se encuentran en las inversiones basadas en productos.
Otro de los mayores retos que nos está impactando el trabajo poco a poco es el aburguesamiento de nuestra comunidad local. Todas las escuelas en la zona Braamfontein se han mudado, y eso ha significado que las familias que antes vivían en la zona se han trasladado, mientras los edificios renovados empiezan a ser utilizados por fines comerciales. Sin embargo, durante todos estos retos, seguimos aprendiendo, y seguimos adelante. En eso, nos reconfortan las palabras de Ralph Waldo Emerson, que escribió, "La vida es un viaje, no un destino."
Mirando hacia la próxima década, nuestros planes de desarrollo llevarán las actividades del proyecto a áreas específicas donde hay necesidad para este tipo de intervención musical, contactando a familias donde nuestro proyecto puede tener un impacto fuerte. Seguiremos diseñando y actualizando nuestros programas con los conocimientos corrientes, a través de la formación del personal y los desarrollos generales de la organización. También forjaremos más alianzas estratégicas con las organizaciones que comparten nuestros valores.
Ahora, debo decir que la situación creada por la proliferación de la tecnología es definitivamente una cuestión que los practicantes (instrumentistas y educadores) de la música acústica en vivo deben considerar seriamente, mientras miramos hacia el futuro. Los niños jóvenes del siglo 21 parecen tener porciones significativas de sus vidas diarias dependientes inevitablemente en el uso de productos tecnológicos. Por supuesto, estos productos son útiles, pero los estudios muestran que el periodo de atención, y otras habilidades individuales que ayudan en el aprendizaje artístico, han sido reducidos durante los años debido a la dependencia en los productos tecnológicos.
El poder positivo de la música ha sido reconocido por mucha gente, incluyendo los psicólogos, los psiquiatras, y los escritores. Las comunidades religiosas, los trabajadores agrícolos, y los propietarios de las tiendas han descubierto este poder de primera mano. En MEP, sabemos que la educación en la música puede cambiar las perspectivas y las actitudes de manera positiva, llevándonos a vidas mejores. En las palabras de Nelson Mandela: "La música es una gran bendición. Tiene el poder de elevarnos y liberarnos. Da a la gente la libertad de soñar. Nos puede unir para cantar con una sola voz. Así es el valor de la música."
Esta es nuestra esperanza para el futuro.