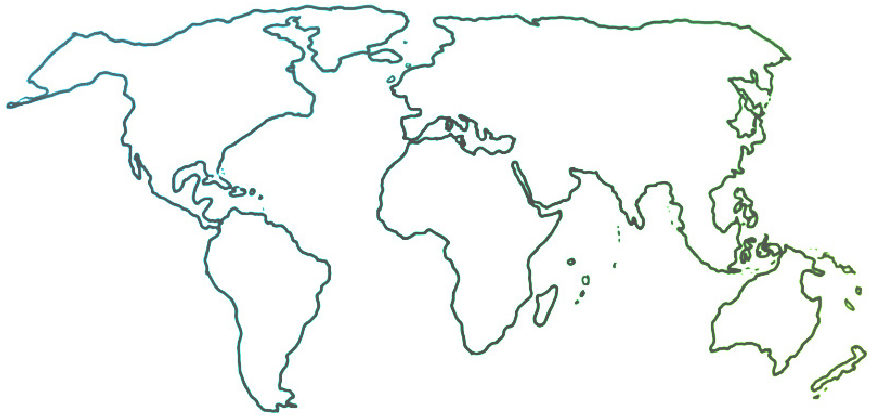 The Ensemble seeks to connect and inform all people who are committed to ensemble music education for youth empowerment and social change.
Creating Musical Communities in Romania
03-31-2019
This month, 150 children in the community of Zizin, near Brasov in Romania, are celebrating six years of choral singing. Since April 2013, when I held the first rehearsal as part of Superar Romania, the choir program, involving mostly Roma children, has grown to become a stable and sought after part of village life. The program promotes the integration of marginalized people in the larger community, using music to develop the social skills necessary for the children to positively represent their village, which assists in contradicting stereotypes and prejudices.
Children from Zizin have sung with Superar choirs in Austria and Bosnia and have performed on stages both large and small within Romania.  They have shared their love of music and represented Zizin in malls, schools, retirement homes, and public institutions, as well as on concert stages.  All these occasions serve two purposes.  Firstly, the larger community has observed, and mostly welcomed, that children from a small country village and belonging to a marginalized minority, with limited educational options, can rise above these obstacles and perform beautiful music. They are capable of much more than the stereotypes give them credit for. Secondly, these performances are a chance for the children of Zizin to venture beyond their village, to discover the existence of the larger world and the positive opportunities it can offer, giving them courage to explore further in the future.
Working in Zizin and earning the trust of the community have involved a huge and invaluable learning curve. As I'm sure many community music leaders know, there is so much more involved than simply turning up for rehearsal and then disappearing until the next one. A successful program is connected to the community, a connection that only happens through continuity and embracing all aspects of community life.  Sometimes, something like having a place for children to wash their faces and brush their hair can make all the difference.
In Zizin, there has never been a problem with encouraging children to come to choir (quite the opposite, actually), but from the beginning I realised that establishing a regular timetable in which each child turned up at the right time would be a process. I have learned to be patient and answer with a smile every time I'm asked, "When is my rehearsal?" (often by the same child for the 5th or 6th time that day!)  With a simple and consistent message, attendance has increased from sporadic in the first years to a committed group of children who arrive, usually early, in sunshine, rain, and snow, even in the dark. It helps that our program is in a central village location; I can step outside the door and call out to most of the children, if they happen to forget rehearsal!
In the beginning, focusing attention and functioning in a group setting were quite challenging for many children.  Being consistent with expectations has gradually made this easier.  Perhaps the greatest help is that now our younger kids have older siblings in the program, who have been singing with them at home.  And when I walk down the street and hear choir songs being sung by children who have never attended the program, I know a singing culture has taken hold in the village!
Probably the biggest learning curve has been regarding parents, who have had little experience in the larger world and have had few reasons to trust it. It has taken time and consistency to build a relationship in which they trust me enough to allow their children to go places with me that they themselves have never been.  Once they realized that I am committed for the long term to their village and the interests of their children, and saw that their children were always returned home whole, safe, and happy, the idea that I might steal them or somehow make money from them has slowly receded.
A major factor in navigating the village-specific requirements for a choral program in Zizin was the discovery of Ioana, whom I met in the early years when she was 17 and coming to pick up her large tribe of nieces and nephews. I realised she was good with young children, so asked her for some volunteer help; this quickly led to employing her as a rehearsal assistant. I am absolutely convinced that the early acceptance of the choir program, when I was still a strange outsider to both the children and their parents, was due to Ioana's presence. It is one of our program's greatest successes that after four years, Ioana has led choral groups on her own, not only in Zizin but in the larger community— completely disproving the preconception that a Roma woman is not good enough to teach other people's children.
Recently, the skills and lessons learned in establishing a choral program in Zizin have been transferred to other villages. Through a partnership with the Catholic charity organization Caritas, choral programs have been established at Caritas after-school centres in five more marginalized communities. Realising how important it is to use the relationships and trust that already exist in a community, and particularly because each venue is quite remote, we made the decision to train existing Caritas staff to run the new programs.  As these new choir leaders do not come from musical backgrounds, we devised a very hands-on and practical training process. In regular group sessions, choir leaders learn musical repertoire using the same methods, activities and processes that they will use with the children. There are many opportunities to observe and model good practices and to try these out in atmospheres where they are comfortable. In addition, I visit each after-school centre on a regular basis, co-teaching with the local choir leaders to provide an additional model for the children and to gently extend the choir leaders' effectivenes by introducing new concepts.
This program is still in its infancy, but with each visit I see the growing confidence of both the choir leaders and the children, and this process has created a unique sense of parallel growth and joint ownership. This approach may not bring the quickest musical results, but it is certainly sustainable, and invests in skills that will remain in the communities.
Working and singing in marginalized communities like Zizin, and those of the after-school centres, is something that tends to be avoided because good results are not easy to obtain. However my experiences are teaching me that by being able to adapt, being a consistent, stable presence, and using the resources (human, material and circumstantial) at hand, it is possible to provide positive opportunities for communities that so often miss out.
If any last word is needed, it should be from the children. After Christmas I asked them how their holiday was. 'Awful!' came the reply… Surprised, I asked why… 'Because there was no choir!'
Author: Elana Andrews, Coordinator/Choir Director, Superar Romania
Date: 30 March 2019