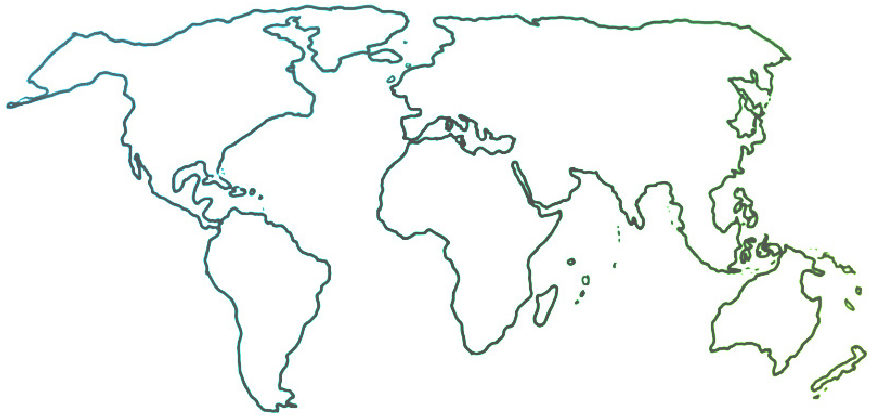 The Ensemble seeks to connect and inform all people who are committed to ensemble music education for youth empowerment and social change.
Uncategorized
In-Depth Research Study of Portugal's Orquestra Geração
03-31-2019
Editor's note: The Research Centre in Psychology of Music and Music Education (CIPEM) hosted an in-depth study of the Orquestra Geração program in Portugal, entitled Growing While Playing in Orquestra Geração: Contributions towards understanding the relationship between music and social inclusion. The research was led by its then-Director Graça Mota and her colleague João Teixeira Lopes, who is the Director of the Institute of Sociology from the Faculty of the Arts of the University of Porto; both of them edited this 241-page report with Appendices. It is rare for any Sistema-inspired program to inspire such an in-depth study, including program history, assessment of impact, investigation of pedagogical practices, and a gathering of narratives within and around the work using a sociological methodology that is applied to a Sistema program for the first time. Following is a summary of the key points in the larger study, which can be accessed here.
This study emerges within the framework of continuing the work undertaken by CIPEM (Research Centre in Psychology of Music and Music Education), in particular its interest in the relationship between music education and music in the community.
The launch in Portugal of Orquestra Geração in 2007, a project inspired by the Venezuelan National System of Youth and Children's Orchestras (better known internationally as El Sistema), appeared a particularly fascinating opportunity, as this would enable us to deepen the study of a type of phenomenon that has attained a worldwide projection and that reveals a common approach, even if not always interrogated from a systematic point of view: music as a factor of social inclusion or, as it so commonly referred to, the transformative power of music.
Similarly to the Venezuelan project, the Orquestra Geração project focuses upon a perspective of social inclusion through music, prioritising those children and adolescents in situations of greatest risk and educational and social vulnerability. It was therefore based upon this emphasis that this research began, structured in accordance with two fundamental axes:
Ascertaining the socially inclusive reach of the Orquestra Geração project, especially through the identification of indicators for the progressive autonomy of participants through music as a vehicle for social insertion;
Grasping the ways in which musical meaning gets built and is nurtured by a community of practice, the orchestra, as a place where determined competences get acquired and valued, and are the pedagogical and didactic practices that convey musical knowledge.
This book is divided into four main sections:
Section I, INSIDE ORQUESTRA GERAÇÃO, includes a total of three chapters: Music and social inclusion; The Orquestra Geração between 2007 and 2015; Methodology.
Section II, INTERWEAVING PERSPECTIVES ON ORQUESTRA GERAÇÃO, also contains three chapters:  A perspective based on multiple narratives; Unveiling the complexity; Learning music in the Orquestra Geração.
Section III, BIOGRAPHIES AND PATHS, spans two chapters: Living and researching the orquestra Geração; Sociological Portraits, the latter constituting, in our perspective, the truly original contribution of this research project. Through the construction of sociological portraits, inspired by the French sociologist Bernard Lahire, a biographical methodology interweaves life paths with multiple actors and situations of socialisation, enabling sociology at the individual scale.
Finally, Part IV, CODA, includes New points of departure: past, present and possible future(s) of the Orquestra Geração.
Authors: Graça Mota and João Teixeira Lopes
Date: 30 March 2019
---
Estudio investigativo profundizado de Orquestra Geração en Portugal
Por Graça Mota y João Teixeira Lopes
Nota del editor: El Centro de Investigación en la Psicología de la Música y de la Educación Musical (CIPEM) albergó un estudio profundizado del programa Orquestra Geração en Portugal, llamado "Crecer Tocando en la Orquestra Geração: Contribuciones hacia el entendimiento de la relación entre la música y la inclusión social." La investigación fue guiada por la directora de ese entonces, Graça Mota, y su colega João Teixeira Lopes, director del Instituto de Sociología de la Facultad de las Artes de la Universidad de Porto; ambos editaron este reporte de 241 páginas con apéndices. Es raro para cualquier programa de El Sistema inspirar un estudio tan profundizado, el cual incluye la historia del programa, la evaluación del impacto, la investigación de las prácticas pedagógicas, y una recopilación de narrativas dentro y al alrededor del trabajo utilizando una metodología sociológica que se aplica por primera vez a un programa de El Sistema. Lo que sigue es un resumen de los puntos claves en el estudio, el cual se puede acceder aquí.
Este estudio emerge dentro del marco de continuar el trabajo emprendido por CIPEM, en particular su interés en la relación entre la educación musical y la música en la comunidad.
El lanzamiento en Portugal en 2007 de Orquestra Geração, un proyecto inspirado por el Sistema Nacional de Orquestas Juveniles e Infantiles de Venezuela (conocido internacionalmente como El Sistema), pareció una oportunidad particularmente fascinante. Nos permitiría profundizar el estudio de un tipo de fenómeno que ha logrado una proyección global y que demuestra una estrategia común, aunque no siempre investigado desde un punto de vista sistemático: la música como factor en la inclusión social, o, como se suele decir, el poder transformador de la música.
De manera similar al proyecto venezolano, el proyecto de la Orquestra Geração se enfoca en una perspectiva de inclusión social a través de la música, priorizando los niños y adolescentes en situaciones de mayor riesgo y vulnerabilidad educativa y social. Entonces fue en base a este énfasis que se empezó la investigación, estructurada según dos ejes fundamentales:
Determinar el alcance de la inclusión social del proyecto Orquestra Geração, en particular a través de la identificación de indicadores para la autonomía progresiva de los participantes a través de la música como vehículo de la inserción social;

Captar las maneras en que se construye y se alimenta el significado musical por una comunidad de práctica, la orquesta, como lugar donde se adquieren y se valoran habilidades determinadas, como las prácticas pedagógicas y didácticas que comunican el conocimiento musical.
Este Iibro se divide en cuatro partes principales:
Parte I, DENTRO LA ORQUESTRA GERAÇÃO, incluye tres capítulos: La música y la inclusión social; La Orquestra Geração entre 2007 y 2015; La metodología.
Parte II, PERSPECTIVAS ENTRETEJIDAS SOBRE LA ORQUESTRA GERAÇÃO, también contiene tres capítulos: Una perspectiva basada en múltiples narrativas; Desvelando la complejidad; Aprendiendo música en la Orquestra Geração.
Parte III, BIOGRAFÍAS Y CAMINOS, abarca dos capítulos: Viviendo e investigando la Orquestra Geração; Retratos sociológicos. El último constituye, desde nuestro punto de vista, la contribución realmente original de este proyecto investigativo. A través de la construcción de retratos sociológicos, inspirados por el sociólogo francés Bernard Lahire, una metodología biográfica entreteje los caminos de vida con varios actores y varias situaciones de socialización, posibilitando la sociología a nivel individual.
Finalmente, Parte IV, CODA, incluye el capítulo Nuevos puntos de partida: el pasado, el presente, y los futuros posibles de la Orquestra Geração.