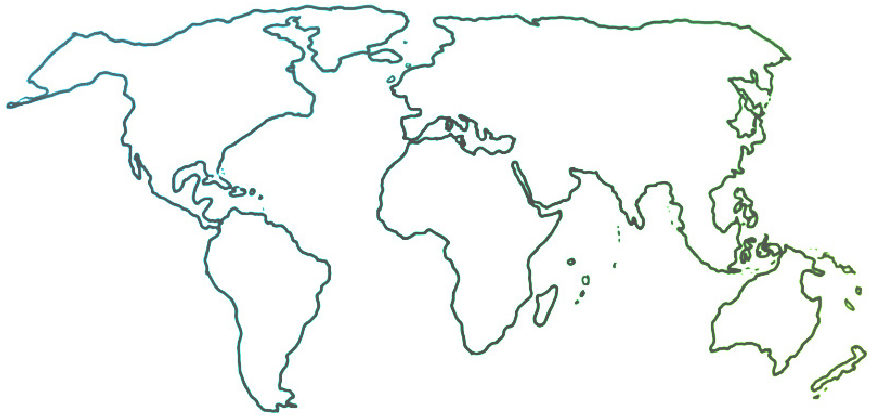 The Ensemble seeks to connect and inform all people who are committed to ensemble music education for youth empowerment and social change.
School Youth Orchestras in Rio de Janeiro: A New Paradigm for Sustainable Development
04-07-2021
Morro da Providência, a vast hillside favela (slum) in Rio de Janeiro, is the oldest favela in Brazil. In 2011, over a hundred years after it was first occupied by unpaid war veterans and freed slaves, a group of local residents passionate about social change launched the Cultural Association Amigos da Providência. During the past decade, that association has developed into the Brazilian Institute of Music and Education (IBME), which pursues artistic, educational, and professional training projects for children, adolescents, and young people in the public school system.
The Association has prioritized music from the beginning; one of its first initiatives was the musical training program Som + Eu (Sound + Me). I worked for this initiative as a pedagogical coordinator; I knew from my own life experience that music can be a lifesaver for many children without resources. My long-term goal was to build something much broader and more far-reaching, in partnership with the city's Department of Education. In 2017, I submitted a proposal for a pilot project, and a working group was formed, composed of both music teachers and education department administrators. After eight months of planning our political and pedagogical strategies, the Orquestra nas Escolas (Orchestras in Schools) program was born, with the goal of strengthening school environments in the public school system and leveraging the integral development of children.
Our first project was an ensemble of plastic and glass bottles at the Municipal School Coelho Neto—our first núcleo. We soon expanded to eight schools and 2,000 students. Now, less than four years later, we operate in 50 schools in all regions of the city, with more than 12,000 participating students, 6–17 years old, and 18 orchestras. Above and beyond music education, the Orquestra nas Escolas program seeks to build a large network of social transformation, which connects students, families, communities, professionals, and entire localities through education, music, art, culture, and citizenship training.
Student participation in the program is structured in three stages. In the first stage, the "Núcleo" stage, students from 1st to 9th grade participate in free orchestral musical training and choral singing. The second stage is called the "Grupos des de Referência," ensembles of students selected through auditions. These students receive scholarships and become part of orchestras and other musical formations of excellence, such as choirs, choro (Brazilian instrumental music genre) camerata, and wind groups. Among these groups, the Carioca Youth Symphony Orchestra (OSJC) stands out, with more than 150 members; I was a co-creator and conductor of this ensemble. Another distinguished ensemble is the Chiquinha Gonzaga Symphony Orchestra,  formed exclusively of young women and named for a renowned female Brazilian composer/conductor.
The third stage, the "Professional Training Center," offers a complete training for musical instructors. Each participant receives a scholarship and takes a series of theoretical and practical courses that equip them to attend university and/or develop professional training in activities such as lutheria, orchestral library, audiovisual production, and other specialties.
Our repertoire is linked to the educational intentionality of the program: we approach musical choices with an asset-based mindset that reflects and highlights the diversity of our students, families, and communities. All of our events include classical music, popular music (with emphasis on Brazilian music), and music that is part of the participants' own repertoire, including original compositions. From Beethoven to Chiquinha Gonzaga, we value good music in the most varied styles, grounded in the importance of a diverse cultural repertoire. We also promote educational concerts that foster a dialogue with the community; for example, we offer free concerts on important themes such as Black Awareness Day and International Women's Day.
Performance has always been our main platform for engaging families: during all stages, students and their families actively participate in an intense calendar of concerts, musicals, soirees, and seminars. We consider family members our "patrons" in concert venues and cultural centers.
In addition, we have a group of 63 parent volunteers who support our program managers. These parents know firsthand how much their children's lives have changed—children like 13-year-old Leticia, who suffered from such intense depression after her baby sister's death that she stopped speaking. She was able to recover only when she joined the orchestra program at her school. And children like 14-year-old Ana Emanuele, who plays cello in the all-female orchestra and dreams of becoming a conductor. "I have three more siblings who play in the program, and my mother is very supportive of us," she says. "She goes to all the performances and always cries."
How did we persuade the city government to support us? It was simply a matter of showing them that not supporting such programs costs the government a great deal more. The city's Department of Education is our main sponsor, covering all our scholarship funds. In addition, a federal law for cultural incentives passed in 2019, the Rouanet Law, has made us eligible to receive funds from private companies; these funds have been used for instrument purchases and other needs.
But economic sustainability has become a bigger challenge now, in the wake of the financial crisis brought on by the pandemic. We believe that our best way to meet this challenge is to present the achievements of the program in the perspective of a new paradigm—one in which economic and social progress happens through local cultural development, citizen education, and the empowerment of local communities.