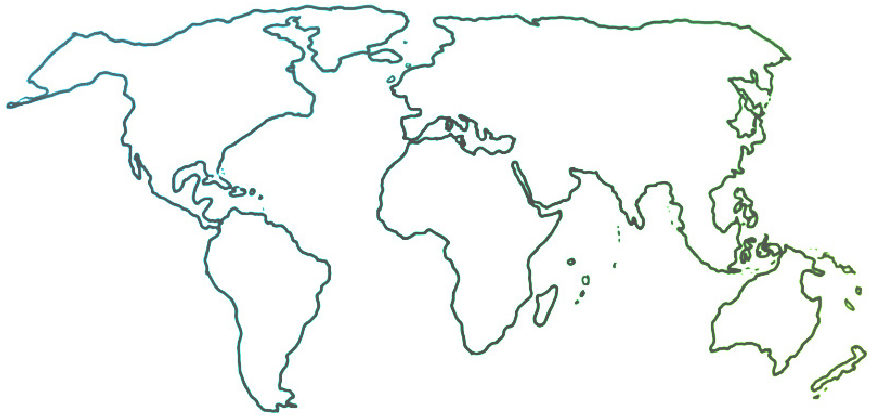 The Ensemble seeks to connect and inform all people who are committed to ensemble music education for youth empowerment and social change.
Featured Article
Saved by Music Foundation: Restoring Hope and Building Trust
07-10-2020
Saved by Music Foundation is a community-based non-governmental organization located in Mbale, a city in eastern Uganda. As a former street child who was saved from the streets by music, I started the organization in 2009. Children face many challenges in our community—extreme poverty, child abuse, drug abuse, child pregnancies and marriages, lack of access to education and housing, and so much more. As a result, many children become hopeless. It is easy to fall victim to the streets, where many start using drugs or join criminal gangs, putting their lives on the line while becoming dangers to the community. It was in these circumstances that I decided to do something to help restore hope among children and youth like me.
Over the years, Saved by Music has supported, rehabilitated, successfully trained, and equipped over 330 people. They are trained mostly in music disciplines such as instrumentation and dancing. The organization has a brass band and dance troupe led by professional instructors and teaching students.
Working in a challenging environment like ours, we are faced with a number of challenges, many of which we have successfully navigated through perseverance and honesty. These challenges began right away; in the beginning, it was quite a hurdle to receive and authorize the required documents to start our organization. Bureaucracy and corruption slowed things to a crawl, but we made it through by patiently adhering to the laid-out guidelines and laws.
Once we were up and running, we were faced with the problem of trust. In the past, some organizations have turned out to be scams, so it wasn't easy to bring stakeholders on board and ask them to trust us as a genuine organization that's out to help the community. The authorities, the community, and our potential partners were reluctant to support us. But we stuck to our mission and let our actions speak. As time went by, everyone came to realize how genuine we are and began to support us.
Our biggest challenge now is financing. From renting a temporary space to finding a permanent home to covering school fees and other bills for our youth, this hasn't been an easy task. But with the help (donations) from kind-hearted and dedicated individuals, plus some revenue generated from local performances, we have somehow managed to navigate our way through. Unfortunately, as our numbers grow, our budget becomes more strained. It breaks our hearts to turn someone away. If we had enough funding, we could take everyone in. Resources like food, school fees, healthcare, bedding, and supplies are always on our minds; if we cannot adequately help our current students, we aren't doing our jobs.
As many will understand, the situation was made worse by the COVID-19 pandemic. When the lockdown was announced in Uganda, public gatherings were quickly banned. It meant that we could not be hired for performances, which left a big gap is our budget funding. Some of our members needed extra support, such as food and medication, to take them through the lockdown. As an organization, we have done everything possible to stay afloat; lately, we have appealed more to both our local and our international donors—especially through social media—to chip in so that we can keep our work going. We are currently raising funds to start a bakery, whose profits will go toward funding our program. Our hope is that diversifying our business model can help to replace the performance revenue on which we have come to rely.
Saved by Music is not the only organization in Uganda trying to restore hope to the helpless. There are other organizations across the country that share the same cause, and we have partnered with them on several projects to our mutual benefit. Some of these organizations are:
The Young Empowerment Foundation Brass Band. This foundation is based in Wakiso, a district in central Uganda. Like us, they support and teach disadvantaged youths in the district and its surrounding areas.
Hope Troupe Uganda. Hope Troupe is a community-based association, similarly located in Mbale City. It was founded in 2011 with the primary goal of nurturing talent among disadvantaged children through music, dance, and drama.
Lugazi Youth Brass Band. Founded in 2000, this group is in Lugazi Municipality in the central district of Buikwe. Like the other groups, it was formed to rehabilitate and restore hope in the community, specifically among the youth.
Partnerships like these are the lifeblood of music for social change. Time and again, we have shared manpower, equipment, and other resources when need arises. Through that cooperation and collaboration, we have been able to stay afloat. And it's worth it. I often return to the story of our current Financial Officer, Mr. Tanga Derrick. When Mr. Tanga lost his father in high school, Saved by Music stepped in to help, working with him through high school and university. Now a college graduate, he is back and doing wonderful work for the organization where he found solace as a young man.
Mr. Tanga's story is just one of many, but it demonstrates why we persevere. Though we have had to be creative to survive over this last decade, we are proud that our survival strengthens the community.