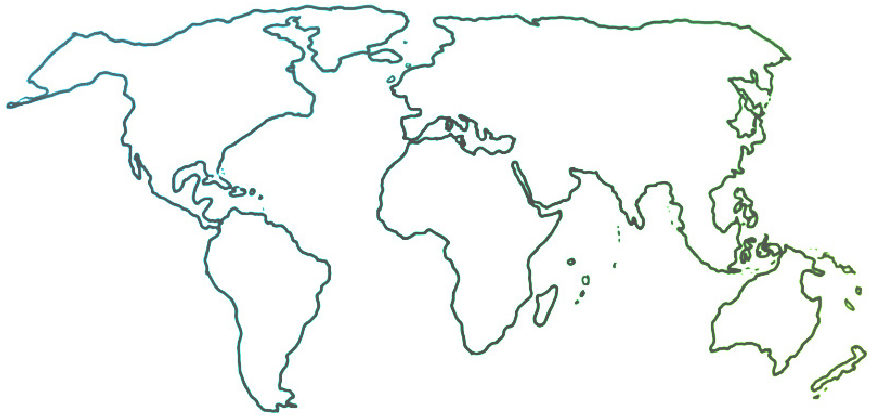 The Ensemble seeks to connect and inform all people who are committed to ensemble music education for youth empowerment and social change.
OrKidstra's Youth Group Gives Students Space to Be Themselves
05-04-2020
"From pizza parties and Frisbee games to movie-watching and intense card matches, Fridays have been something to look even more forward to!" For Noah Linson-Hudson and almost 30 other OrKidstra students, Friday night Chamber Music and Youth Group has been the highlight of the week.
OrKidstra is a charitable social development program that empowers kids from under-served areas of Ottawa, Canada by teaching life skills through singing and playing music together. Although OrKidstra students typically attend the program twice a week after school, Intermediate- and Senior-level students (12–18 years old) are invited to attend an extra day of classes on Fridays. Up until we closed our in-person programming in March, Friday classes began with Chamber Music rehearsals, during which students learned additional repertoire geared toward developing performance skills such as listening, phrasing together, and playing without a conductor. These rehearsals were designed to prepare students for community performances when OrKidstra is asked to do outreach events
Following the rehearsal, students were invited to stay for an extra two hours of Youth Group, a weekly social time in which students were provided with a safe and supportive atmosphere to hang out and do activities. Each week, the programming staff planned a new activity, ranging from movie nights and cooking meals together to yoga classes and improvisation exercises. Students have welcomed the opportunity to spend more time with the friends they have built a close relationship with through music; a student who starts in our instrumental program at the age of 8 will have been playing music with the same group of students for four years before entering Youth Group.
When the novel coronavirus pandemic prevented social gatherings, OrKidstra had to close its doors. But while our Chamber Music rehearsals stopped, Youth Group never missed a week. Among several other online music education opportunities, the programming staff have been hosting weekly Youth Group hangouts using Zoom so students can play games and keep in touch with their friends. It speaks to the social bond the program creates—even without the draw of music-making, OrKidstra's students still choose to spend their Friday evenings with their Youth Group peers.
OrKidstra's Youth Group started organically and was youth-led, sparked by an incredible opportunity. In 2013, select members of OrKidstra participated in an exchange with the Iqaluit Fiddle Club from Iqaluit, Nunavut. After their return from that trip, the participating students were so excited that they requested more time together. The Youth Group was formed from there, quickly becoming the "place to be" for the older students and an aspiration for the younger students.
"When  I got asked to be part of Youth Group, it was (and still is) the elite of OrKidstra. It has truly become my second home," shares Mateo Porras, a Senior-level clarinet student at OrKidstra. While the Youth Group students may consider themselves the elite of the program, the group is in no way elitist. The Youth Group is self-selected—any OrKidstra student driven to commit extra time and effort to the program is welcomed with open arms. Youth Group members often feed their enthusiasm back into the program; many OrKidstra graduates have returned as mentors and teaching artists.
Often, students are inspired to join the Youth Group because of a big event, then keep coming back long after the event is over. For example, Nia Pascal joined Youth Group when we approached our Intermediate String Orchestra with the prospect of performing at WE Day 2019 alongside Canadian pop singer Tyler Shaw. She worked hard to learn the material, started coming to the Friday Chamber Music rehearsals, and stayed for Youth Group afterwards. That performance was in December 2019; Nia has returned to Youth Group every week since, and is quickly becoming one of our most committed students. In this way, the Youth Group is the epitome of OrKidstra's system of Kid-Powered Levels: the more a student commits to OrKidstra, the more opportunities are presented to the student.
Since OrKidstra was featured in The Ensemble in 2015, the Youth Group has performed at many exciting events that rewarded students for their increased commitment—with Ruth B at the 2017 Juno Awards; twice on Parliament Hill during the Canada Day 150 celebrations (once with opera singer Marie-Josée Lord, and again with pop singer Alessia Cara); at the closing ceremonies for the Center Block of Ottawa's Parliament Hill. Nine members of the Youth Group were even chosen for El Sistema Sweden's Side by Side event in 2015, and select members of the Youth Group were chosen for a 2018 trip to Mexico City for Encounters/Encuentros, where OrKidstra students performed alongside other El Sistema-inspired organizations from across the Americas under the direction of Gustavo Dudamel. Nancy Szeto, an OrKidstra graduate who participated in this trip, reports: "It was amazing to connect with musicians from all over the world through the power of music."
In the end, lasting friendships are what keep OrKidstra students coming back to Youth Group every week. Jennifer Ong started learning music at OrKidstra in 2012 at the age of 11. Even after graduating, she remains connected as an active performer in the OrKidstra Alumni Quartet and returns to Youth Group whenever she can. On the topic of Youth Group, Jennifer says, "Youth group gave me a community of talented students who always inspired me to put my best foot forward. I genuinely don't think that I would have been able to find such an amazing group of loving individuals who never failed to make me feel welcomed…Although we are all different, Youth Group is a safe space to fully be yourself."