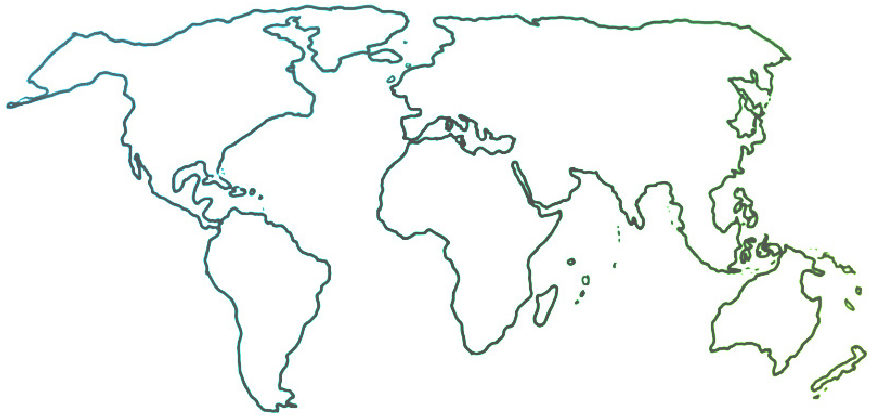 The Ensemble seeks to connect and inform all people who are committed to ensemble music education for youth empowerment and social change.
Featured Article
Bringing the Joy of Music to Children of Johannesburg
04-05-2020
The Music Enlightenment Project (MEP) is a community-based initiative in the heart of Braamfontein, Johannesburg, with the vision of a world where the lives of all children are transformed and enriched through music education.
MEP started as a response to the perceived need for a community program that would engage children and young adults in skills development through the arts. In addition, there was parental demand for music education, since this is one area of creative arts that most disadvantaged schools within the inner city do not have, due to access and affordability. Usually, children in the inner city would be found playing in the streets, parks, and other places that could be considered  unsafe. MEP was seen as an intervention that would help create a better society by providing an alternative for children, positively engaging and empowering them with valuable skills for self and community development.
Recognizing this need, a few colleagues at the University of the Witwatersrand, still in our undergraduate years at the time, came together to discuss the idea of a community music project. In February 2009, MEP started at Progressive Primary School, with the aim of teaching recorders and general music using the Orff Schulwerk approach. Not long after, the project was able to access another school in the Braamfontein area, and on the 6th of December 2009, we had our first Celebration Concert, with 16 students (ages 7–12 playing the recorder), their families and friends, and one teacher.
As with any new organization, the beginnings of MEP were not without challenges in administration, logistics, personnel, finance, and community orientation (schoolteachers, parents, and surrounding entrepreneurs). As a non-profit organization and a community intervention, we serve the economically disadvantaged populace, and by law we cannot depend on our clients for economic sustenance. However, the commitment from enthusiastic children and supportive colleagues, schools, and parents was crucial, and provided motivation to keep the program running in the face of much criticism, sabotage, and lack of funds.
For several years, MEP did not have a home office or dedicated teaching spaces. Like many community programs, we had to depend on shared spaces and classrooms during after-school hours and on weekends. As helpful as these spaces were, we did not have a dedicated place we could call a home for our program, which limited our effectiveness. A mentor program with Henley Business School in 2013 led us to establish a relationship with Rebosis Properties. In February 2017, after several months of gradual renovation with available resources, we moved into a partially renovated space at 86 Juta Street, Braamfontein. This has been our home ever since, even as the renovation work continues. Since moving in, we have had three celebration concerts in our little hall.
Our new space has enabled us to open up our services to community members outside the boundaries of schools (physically and time-wise); to plan and take part in community events; to lease our hall to community members who support and engage with our work; and to support local artists who lack venues for rehearsals. Most importantly, our students have found a "home" outside their homes, where they can develop their skills and enjoy the company of their friends in safety.
At MEP, our founding belief system has  two strands. First, every human being is musical, regardless of the way they express their musicality—whether passively, through listening and enjoying, or actively, through singing, moving, clapping, nodding, or snapping. (A growing number of scholarly works support this belief; research has shown that with timely access and affordability, it is possible to harness and develop musical skills in all children and young adults.) Second, the word "educate" means "to lead out," as much as it means "to mold"; thus, our main role is to help students discover and develop. This belief system is why we opened up our work to all, with no discrimination.
During the 11 years since our beginning, MEP has worked with over 1,500 children and young adults and has grown in multiple directions, including number of schools served, staff members involved, families impacted, professional development for learners and teachers, income generation, musical development, and program development. Organizationally, we have made partnerships on ad hoc bases with reputable organizations and businesses in our area; at present, we have ongoing relationships with  Phoenix College and  Rebosis  Properties.
Most of all, we are glad about the joy of learning we see in our participants, without which no one can move their lives forward meaningfully in any direction. Over the years, we have seen the personal joys and benefits of music making, not just for the students but also for families and friends at public performances. During this COVID-19 pandemic, our students have been attending remote music lessons indoors, and their parents have been joining in on their video lessons. One parent commented that "the music lessons over the phone help to break the boredom in the house under lockdown."
With the right support and availability of resources, we have long-term plans to establish MEP centers around the city, bringing more of the joys of music-making to children and young adults.