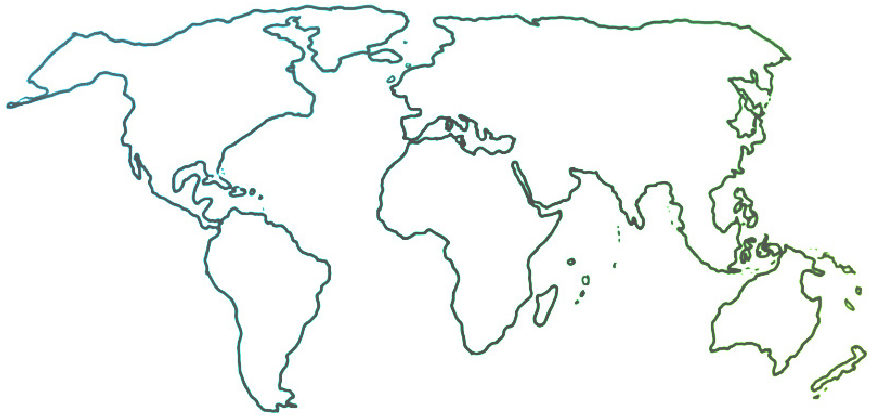 The Ensemble seeks to connect and inform all people who are committed to ensemble music education for youth empowerment and social change.
Asia, Asia/Oceania, the world ensemble
The Pizzicato Effect
05-04-2020
The Pizzicato Effect, the flagship community music program of the Melbourne Symphony Orchestra (MSO) in Melbourne, Australia, was inspired by El Sistema Venezuela. Affectionately known as "Pizzi" to its community, the program takes its name from The Butterfly Effect, a book by Andy Andrews whose central idea is that one small change can move mountains. For our students, the one "small" change of attending Pizzicato can change the course of their lives.
The program evolved in the wider context of the Broadmeadows Regeneration Project, a 2004 government-based initiative committed to creating real change in the educational outcomes of children in one of Melbourne's lowest socio-economic areas—the most complex educational change ever embarked upon in Victoria. Broadmeadows had always been well known for the "Broady story," a tale of disadvantage and the all-too-predictable fates of the "have-nots." It was time to change the tune.
During that same time, Katherine Kereszi, the Education Manager at the MSO, was brainstorming an idea to create a music program for just such a community. The Pizzicato Effect was launched in 2009 as a pilot in-school program; in 2016, it transitioned to an after-school program following research indicating that a broader reach across multiple schools in the community would be beneficial. The program has now grown to include 70 children from 28 different local schools. Free to any primary or secondary school–aged child in Grade 3 or above in the City of Hume, the program caters to both beginners and those who are already learning an instrument. Our students come from ten different countries (predominantly Turkey); our goals are to help them pursue their passion for music and to build cultural and social bridges in their community.
Our teaching artists are a committed and eclectic group, including classroom music teachers, folk musicians, and classically trained musicians (many of whom play regularly in the MSO); they are therefore a very rich source of repertoire and ideas. We also invite student input when choosing repertoire, to create a balance for learning. Last year, we included traditional works from Persia; classical repertoire including Vivaldi, Rossini, and Rimsky-Korsakov; the contemporary band Queen; and original works by university composition students and Pizzi students (most notably the Pizzi theme song "Because I Wanna String It").
Composition and improvisation are important parts of our program—primarily through our "Creative Play" lessons, in which students gain a general musical foundation and an outlet for their own creative expression. Our weekly "show and tell" session, PizziCollide, is a forum where anyone from the earliest beginner to the most advanced student can perform for their peers and families. These weekly events and our two major concerts are moving experiences, especially for those of us privileged to see the seismic change and personal growth that take place in the program's long-term students.
The more advanced students at Pizzi also have the opportunity to perform outside the program. The year 2019 saw our most senior ensemble (the Chambers) perform at the Westmeadows Baptcare Aged Care Facility in an afternoon soirée for residents. During the subsequent school holidays, we ran the inaugural Pizzi/MSO Side-By-Side workshop with MSO musicians. This workshop included a sneak peek at an MSO rehearsal with violin superstar Ray Chen (including a Meet & Greet session with him) and culminated in a foyer performance by the students at the Melbourne Recital Centre, to an audience of around 1,000.
As with any organization, partnerships are a big part of our success, providing pathways for our students beyond the program. We are privileged to partner with Melbourne Youth Orchestras (MYO), which runs a weekly ensemble program on Saturdays as well as an intensive week-long summer school. MYO subsidizes ten of our students to attend one or both of the programs. Our donors also contribute in several ways, like making instrument donations, volunteering as Learning Partners on-site, and providing scholarships for individual lessons.
Federation University Ballarat completed an evaluation of The Pizzicato Effect in 2019, finding that the program is "an exemplar of best practice" that "at its heart, exemplifies and enables the fundamental reason for teaching music to children." This reason, in the words of the late Richard Gill (famed Australian musician, educator, and music education advocate) is "because music acts in a unique way on the heart, mind, soul and spirit of the child, stimulating thought and imagination."
The new year has brought with it many changes for all of us. Our families, many of whom are refugees who came to Australia from war-torn countries, have experienced renewed trauma in the face of COVID-19, a war of a different kind. As have programs the world over, we have made the commitment to provide online programming so that we can continue to connect with and support our families. As a result, we can now communicate in the language of the families with whom we work. In the future, this will only serve to enhance these relationships; thus, we grow through adversity.
In the words of one of our parents: Pizzi offers "a really big opportunity in this society, where we are the most economically low…Where we are living is like the frog inside the well, trying to jump out…All these frogs are our kids…trying to jump out from what is socially not enough. The barrier has to be jumped over with this music."