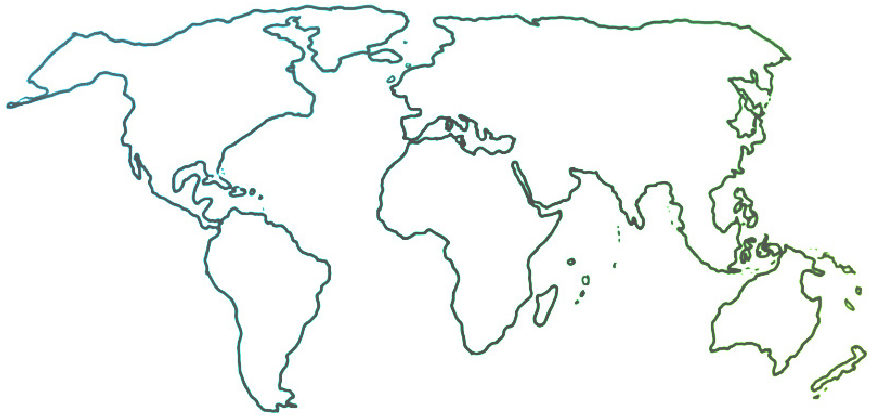 The Ensemble seeks to connect and inform all people who are committed to ensemble music education for youth empowerment and social change.
The Power of the Arrangement
05-04-2020
I write as 'Arranger-in-Residence' for Orchestras for All—a U.K. music education charity that strives to remove the barriers that young people face in ensemble music-making by providing inclusive and accessible orchestral experiences in and out of school. We have three national programs; a 100-piece orchestra (National Orchestra for All, NOFA), a 30–40 school kick-start ensemble program (Modulo), and a professional development program in Ensemble Leadership (Conductors for Change).
Both the National Orchestra for All and Modulo programs perform four to five pieces a year as part of a themed season program. We take pride in programming music from a range of cultures and genres to provide breadth of experience, including world music, pop music, jazz, folk, and musical theater, as well as new commissions and pieces composed through creative workshops.
The NOFA instrumentation changes each year—new members are nominated, old members leave. We happily include unconventional instruments—guitars, ukuleles, melodicas, etc.—alongside the core of traditional instruments. A student's choice of instrument is one of the factors in our process of nominating orchestra members, but it sits low on the criteria list, which is dominated by social, economic, physical, and behavioral factors. Instrumental ability is not important, but commitment to music is. So, we have an orchestra of hugely committed young players with the very widest range of abilities. Each arrangement is bespoke—i.e., custom-made for each orchestra—with parts for beginners and experienced players (grades 7–8).
Modulo ensembles also include a wide range of instruments and abilities, but in order to work for 30–40 schools, the arrangements are much more flexible and inclusive, written to an instrumentation template that hopefully scoops up everyone, on any instrument, regardless of their abilities and experience. All instruments have beginner parts within a series of four parts, up to about grade 5.
Creating an arrangement is not a task in 'long-simplification'—it's a chance to create opportunities for young players, to allow them to speak through music and to experience and achieve things that they can't through other means. I like to think about arrangements in this way, as they are a much more inviting task when I do!
One of my favorite aspects of arranging is creating accessible arrangements of 20th century pieces, opening young ears and minds to new soundworlds and showing how these seemingly complicated pieces are often the result of rather simple musical ideas. Benjamin Britten's superb tone-poem "Night Mail (End Sequence)" is made of so many repeated ostinati (the train!) that you can effectively condense the first main section of the piece onto a single page of repeated motifs and melodic phrases to explore with a mixed-ability group.
One of the main challenges in arranging is writing effectively for the wide range of instruments. It's crucial that young players have a confident relationship with their music. I understand the desire for 'flexible' arrangements where a single part is deemed allocable to a vast range of instruments. But that process does, by definition, present a situation where all or most players have music that is not written to their capabilities—a broad compromise. Taking a small amount of time to tweak these parts has a disproportionate benefit; to do this, it's important to play these instruments, even just a little. I was amazed recently when learning the oboe that I could only manage very short phrases as a beginner and needed regular, short rests, more so than when I learned trombone!
One must also consider the relationship between notation and music. It's so tempting, when writing for beginners, to reduce melodies to a series of crotchets, deleting many notes to result in bare bones without rhythmic character. Imagine if you took a children's story book and deleted three words out of every four. The child might understand each word, but there's no sense to the story. This editing does a similar thing, reducing the music to a 'playable' line but removing its individual musical sense. Clapping games show that young people are perfectly able to perform sophisticated and rewarding rhythms, so we should enable them to do in our ensembles. It's a shame to provide keen young starters with music that has had its spirit and core ripped out for simpler notation.
A better way to make accessible music is to consider the trilateral relationship between the music, the notation, and the ensemble. Luckily, I conduct many of my arrangements for Orchestras for All, so arranging and planning rehearsals happen concurrently and inform each other. I know how much rehearsal time I have; if the strong 1st trumpeter is away with exams; if the 3rd violins are too quiet; if the 2nd saxophonist needs a solo. I must know, firsthand, the strengths and needs of the ensemble. Of course, this also means I must know how to teach the music—what tools and activities I can use—in order to write something that looks tricky but can be unlocked through rehearsals.
I'm interested in exploring how the orchestra can coach itself through the music. How can texture and orchestration enable young players to exceed expectations and achieve more than they would on their own? If you want the whole orchestra to perform a syncopated rhythm, tutti and unison, but it looks difficult on the page, write it first into an audible percussion instrument. Everyone knows at that point to listen to the woodblock and then copy the rhythm the next bar. It's easy—no barriers of notation, and loads of support for those who are less confident. There are many similar compositional textural techniques that provide support and connect the players.
Finally, we have adopted a 'buddying' instrumental template, where more experienced players sit among less experienced ones. In the standard orchestra, you naturally find the older, stronger players sitting on the top desks while everyone else sits down the end of the line (all struggling along together, perhaps). In our orchestra, Clarinet 1a sits next to Clarinet 1b—the latter part being a simplified version of the former, and suitable for a much lower-ability player. This creates structured peer-to-peer support throughout the orchestra and avoids musical pockets where no one is entirely sure where they are or what to do.
At Orchestras for All, we aim to create arrangements that are not just accessible and function well, but also of high artistic quality. We want to give young players the opportunity to experience the best music in its most authentic form. We recognize how powerful our arrangements are in this goal and are always reviewing and tweaking our approach—it's an ongoing project!