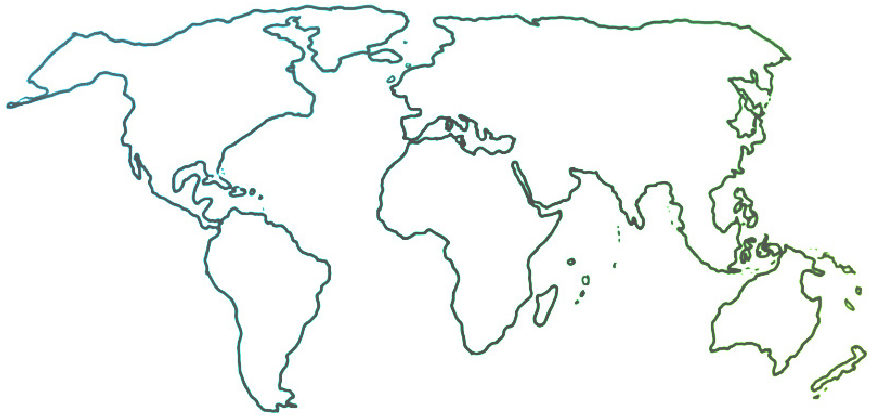 The Ensemble seeks to connect and inform all people who are committed to ensemble music education for youth empowerment and social change.
Asia, Asia/Oceania, Program Design, the world ensemble
Meet "The Queen of Paradise Orchestra": A New Program in Papua New Guinea
01-08-2020
In 1975, the year El Sistema was founded in Venezuela, a tiny new country was founded on the other side of the world: Papua New Guinea. One of the world's least explored and most rural nations, PNG would seem to have little in common with the homeland of El Sistema. But in 2019, El Sistema came to Papua New Guinea.
The story begins in 2016, when Father Miguel de la Calle, an Argentinian priest who leads a Catholic mission in Papua New Guinea, and his colleagues, Father Martín Prado and Father Tomás Ravioli, decided to create an orchestra for the children in their village of Vanimo. Father Miguel traveled to the Philippines to observe the El Sistema program Ang Misyon; inspired by what he saw, he resolved to bring El Sistema to Vanimo.
In search of a leader for the new program, Father Miguel invited Venezuelan Maestro Jesús Briceño Barrios to visit in 2018. Maestro Briceño, who studied orchestral conducting at the Simon Bolívar Conservatory, had been Music Director of the Carrizal Núcleo in Venezuela's Miranda Province for the past five years. He instantly felt a connection to the children of Vanimo. In 2019, after spending many months designing a curriculum and creating a working plan, he became the first Music Director of the Queen of Paradise Orchestra Project of Papua New Guinea. He immediately started a two-part choir, a recorder choir, a violin ensemble and music theory classes. It was the first such program in the country's history.
"One important strength of this project," says Maestro Briceño, "is that Father Miguel firmly believes that children are the most fundamental part of the growth and development of the nation." He adds that Father Miguel greatly admires the teachings of José Antonio Abreu. "He has told me, 'We want to see that music can reach children and young people here, just as this happens in your country.'"
The program currently serves 100 children ages 8-16. They study stringed instruments, flutes, choirs and Musical Language. This year, the program also added kundu, a traditional drum in the region. The children are already excited about the program, and many say they would like to teach in it when they grow up. Their parents are extremely enthusiastic as well. "We parents are full of joy," said the mother of Eliora, a violinist. "Our children are learning something completely new. I want Eliora to dedicate time to learn the violin well."
The program's goal is to create, through music, a culture of discipline, teamwork, excellence, and harmony. "I have been so impressed by the way these children took to their new music school with a huge desire to learn," says Maestro Briceño. "And they love it. We're on this path, with full dedication."
A big milestone on the path has been the series of three holiday concerts in December. The children were excited and practiced very hard. They performed a mix of religious and secular holiday music, including Amazing Grace, Pachelbel's Canon, Ode to Joy, Jingle Bells, Silent Night and Rudolph the Red-Nosed Reindeer. The youngest kids contributed Lightly Row and Twinkle Twinkle—and all joined in on the national anthem of Papua New Guinea.
The program's long-term plan is to expand gradually, first in the region and then to the rest of the country. The goal is to develop a full orchestra. Says Maestro Briceño, "I have spent many years creating and leading children's orchestras in my native Venezuela; no work has felt more deeply important to me than this."
The greatest challenge? "Adequate resources!" says the Maestro. "As we grow, we need to be able to cover the expenses of instruments and, most important, teachers." He adds: "We invite anyone interested in this work to follow us on Instagram and write us emails. And if you make the long journey to visit us, you will be welcomed with joy!"
E-mail: qopaproject@gmail.com
Instagram: @queen.of.paradise.orchestra
PNG Padre Miguel: WhatsApp: +67572490983
IVE Fathers & SSVM Sisters