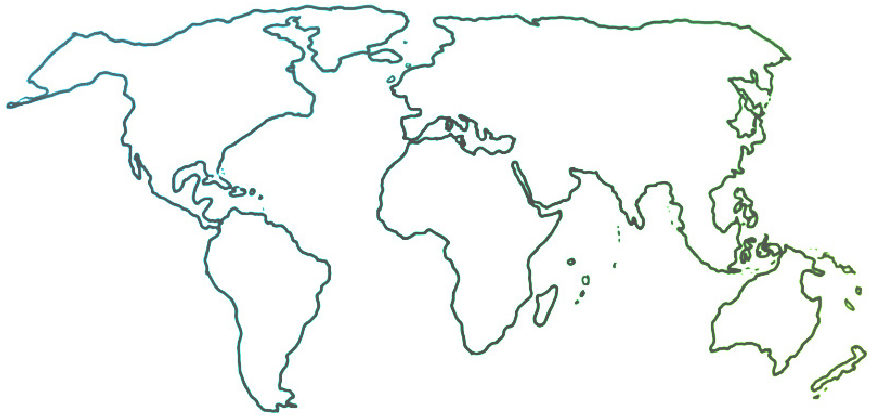 The Ensemble seeks to connect and inform all people who are committed to ensemble music education for youth empowerment and social change.
Looking beyond Music: Empowering Students to Ignite Change at Project 440
06-02-2021
The first note an audience hears at any symphonic concert comes in at 440 Hz—the pitch A. Typically, the oboe plays this first pitch, followed by the rest of the orchestra as the tuning routine begins. Whether performing a Bach concerto or a Vivaldi suite, they will perform in tune, thanks to that first tuning pitch.
At Project 440, we believe that all young people deserve an opportunity to become a leader—to become that 440 Hz—and forge new pathways for themselves and their communities through music. While striving for musical excellence, we prioritize personal growth and development through music study.
Project 440 was founded in 2007 in Savannah, Georgia by Executive Director Joseph Conyers and two fellow Savannahians. After the collapse of their hometown Savannah Symphony Orchestra, the three musicians aimed to fill the musical void in their community, promoting local performances and services through music and mentoring young musicians preparing to leave high school. When Conyers moved to Philadelphia, PA three years later to join the Philadelphia Orchestra as Assistant Principal Bassist, he brought Project 440 and its mission with him. Working simultaneously as the Conductor of the All-City Orchestra, a performance program open to all School District of Philadelphia students, he was uniquely positioned to observe the challenges facing Philadelphia's youth. (Listen to Conyers' speech to the 2021 Building Bridges Symposium here.)
Here is what he saw: More than one in three children in Philadelphia lives in poverty (per PEW Trusts). And despite its rich musical community, opportunities to join music programs are mostly limited to selective magnet schools. Students have trouble finding college advisors, to say nothing of the industry-specific guidance necessary to pursue a career in music. The School District of Philadelphia has a student-to-counselor ratio of 395:1, significantly higher than the National Association for College Admissions Counseling's recommendation of 250:1 (The Hechinger Report, 2019). And that ratio skews lower than it really is; while schools in more affluent areas can use discretionary funds to hire additional counselors, those in lower-income areas see ratios of up to 800:1.
Facing this reality, Project 440 adapted. In 2015-16, the organization went through a period of intensive research and development in collaboration with community stakeholders, grappling with the best ways to meet the community's needs. What emerged were Project 440's four core, now-nationally recognized programs: Doing Good, Instruments for Success, Annual College Fair for Musicians, and Youth Advocacy Council.
These programs are designed to empower students to take ownership of their own lives and passions. Doing Good and Instruments for Success are both after-school programs that give Philadelphia youth a safe and supportive environment to explore the impact they can make through the arts; the Youth Advocacy Council (YAC) provides students with advocacy training and the opportunity to give feedback about Project 440 programs. One YAC student serves on the Project 440 Board of Directors, ensuring that our students' needs are heard and centered. In order to provide equal access to these programs, students are offered participation stipends earned through session attendance and coursework completion—not only as incentive but to ensure that those who need to contribute to their family's income are not barred from participating. Students are also offered transportation stipends to offset travel costs.
Of all the Project 440 programs, Doing Good (DG) is the most intensive—a 25-session course focusing on teaching leadership, entrepreneurship, and service. During the first half of the course, students use arts-based examples and exercises to identify their leadership styles, identify community needs, and practice business concepts like budgeting and returns on investment in order to build a foundation for the course's second half. At that point, students form peer groups and pitch their own arts-based community service project, complete with a mission statement, synopsis, SWOT analysis (strengths, weaknesses, opportunities, and threats), organizational diagram, approved budget, action steps, and methods of evaluation. Then, with $500 in seed funding and under the direction of Project 440 teaching artists, the students implement their community project.
The Doing Good projects are the cornerstone of our organization, propelling students into the real world of community action. Past successes have included classical music education for young students; support for musicians as they transition to high school ensembles; initiatives that increase awareness of safe, supportive after-school programs for high schoolers; and curricula development for local schools covering diversity and representation in orchestral music. DG projects have reached over 500 community members over the past several years.
Focusing more on students' individual paths to success, the Instruments for Success (IFS) after-school program addresses the college counseling scarcity in Philadelphia's schools by providing relevant resources on career pathways and college readiness. Over the course of ten weeks, students are led through lessons and workshops by professionals who are fluent in the application process. They learn about both general and music-specific portions of the application process, including resumes, essay-writing, auditions, programmatic requirements, and more.
The college prep doesn't stop there; aspiring musicians also receive guidance at The Annual College Fair for Musicians, the most notable of its kind in the United States. Held in the Kimmel Center, the Fair connects students with free workshops, guest speakers, and representatives from top music programs across the country. In 2020, the virtual Annual College Fair for Musicians brought together over 400 attendees with 67 schools from 26 states.
These projects work in concert with one another, helping the students we serve ignite change in their communities as well as in their own lives. Music education is for them a starting point, the beginning of a path toward college and career readiness, entrepreneurship, and a stronger sense of community and civic engagement. What we do is offer the support and resources they need to recognize their own power.
Every young person deserves their chance to lead the orchestra with the tuning A, both on stage and in their lives. And every young person deserves to hear the beautiful music that follows.
Project 440 Founder & Executive Director Joe Conyers shared a personal essay with The Ensemble in July of 2020, serving as that month's editorialist. Read it here.