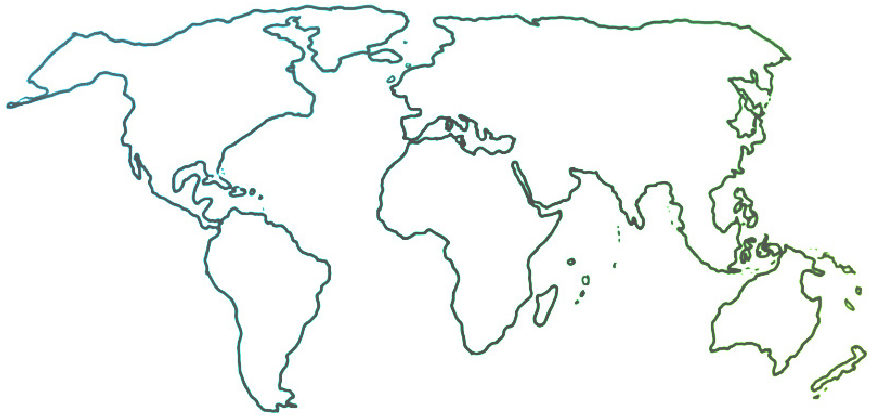 The Ensemble seeks to connect and inform all people who are committed to ensemble music education for youth empowerment and social change.
Editorial
Ensuring Equity and Anti-Racism in SEL
04-06-2021
Social-emotional learning (SEL) has served as a foundational tenet of the El Sistema movement for over two decades, even before that acronym became widely known.
Sometimes referred to as character strengths, soft skills, or life skills, SEL encapsulates a desire to instill children and youth with the non-academic emotional and social skills necessary for school and life success. El Sistema programs can enhance social-emotional learning through a number of means that have been described here, here, here, and here (and in the feature article of this issue here).
In the wake of George Floyd's murder in the United States and a global outcry against racism and inequality, many institutions are under self-scrutiny to answer an important question: Are they racist? Are their practices racist? This includes a reconsideration of SEL pedagogy, and the emerging outcomes of this inquiry can be surprising.
In an article titled "When SEL is Used as Another Form of Policing," social justice educator Cierra Kaler-Jones explains how and why SEL is sometimes misused as "another form of policing under the empty promises of words that feel and sound good." In many schools and programs, SEL is intended to promote learning environments where students, families, and staff feel safe and supported. Yet these practices are sometimes based on the teachers' perspective of safety and support, rather than on the students' perspective, which is vastly different for children who have experienced systemic racism and/or generational poverty.
Further, we sometimes construct our classroom management practices around common assumptions that our goal is to "pull children out of poverty" and ensure that they become "productive members of society." We need to ask: Whose definition of society are we alluding to? And are we okay with asking students of color to conform to the norms of a society that has engendered systemic racism, sexism, and classism?
Let's take responsible decision-making as an example. When we teach students to make good decisions, we often define "good decisions" and "bad decisions" based on white, patriarchal norms and values. Calling out of turn, yelling, or touching someone else's instrument are often defined as bad decisions. But from a different point of view, we may be encouraging children to decide to stifle the very emotions that have long contributed to a vital history of resistance. To "keep order" within classrooms, teachers may inadvertently devalue student resistance to structures and practices that they experience as hostile or dehumanizing. Teachers may interpret such resistance as "non-compliance" or evidence of poor self-management. For example, they might ask a student who calls out during rehearsal to remain quiet or wait until after class, instead of acknowledging that he/she might be processing intense negative emotions or feel unsafe.
It's important, therefore, to lead with the question: Whose social norms are we asking children to adopt and adhere to? What if responsible decision-making was centered around the development of student agency to lead change and contribute to a more equitable classroom and society? What if, rather than over-emphasize self-management and self-regulation, we lead meaningful discussions on the irresponsible decisions made by white, patriarchal leaders who oppress, discriminate, and cause pain and suffering for Black and Brown communities?
We should be helping ALL children understand that responsible decision-making sometimes means speaking up, and even yelling and crying if necessary, to stand for what is fair and right, both for oneself and for others. We should be showing children through our actions that it is okay to express anger or to ask for help when you feel you have been wronged. Societal change is not going to happen through conformity and silence—walk in a quiet line through the hallway, wait until I call on your raised hand if you have a problem—but through honest, emotional, and compassionate discussions and empathetic response.
A publication from the National Equity Project outlines additional equity-related pitfalls of SEL, including:
Teaching SEL to students of color from a deficit mindset, based on the assumption that there are skills they do not possess as a result of something missing in them or their families.
Asserting colorblind and identity-neutral principles and values.
Avoiding the topic of race or leading with the assumption that only students of color need to talk about and understand race.
Underestimating our unconscious bias and how it can lead us to act in ways that are contrary to our stated values. (For example, when asking for student input, teachers are more likely to call on boys than to call on girls, even if they do not have a conscious preference for boys' input.)
Not only should educators reflect on their own classroom management strategies and student interactions, but they must also learn and adopt new culturally affirming, non-racist SEL practices. Education and racial justice researcher Dena Simmons' list is a great place to start:
Provide students opportunities to reflect on identity and equity, to build self-awareness.
Have students debate an issue that matters to them in their school or community, as a way to develop their abilities to build relationships with diverse team members, resolve disagreements, and work collaboratively to debate in effective ways.
Develop responsible decision-making skills through community-based projects.
Use current topics to foster social awareness.
Explore different expectations for self-management. Have students investigate the relationship between emotional regulation and race, gender, or other aspects of a person's identity.
In El Sistema as it developed in Venezuela, the focus of social-emotional learning was on the skills of collaboration and community. In the U.S. and other countries, the focus tends to be on the skills of self-confidence and individual actualization and empowerment. Of course, these two skill areas often support each other. One of the greatest challenges and opportunities shared by all in our field, moving forward, is how to balance and synthesize these skills to best serve our students and their goals.
As we return to in-person learning after a chaotic year, let's be aware of the emotional and social toll the pandemic has taken on our students. We should use SEL not as a form of control and classroom management during these difficult times, but, instead, as a method for affirming the individual identities of every child and building authentic community.
Additional Resources:
13th documentary (on Netflix)
SEL Webinar Series from the Communities for Just Schools Fund