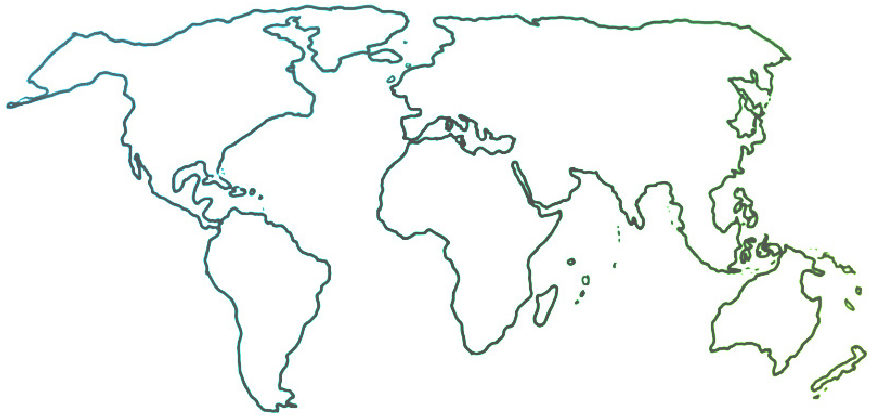 The Ensemble seeks to connect and inform all people who are committed to ensemble music education for youth empowerment and social change.
Featured Article
Antigua and Barbuda Youth Symphony Orchestra: Opening Global Doors for Local Teacher Development
12-10-2020
In July 2020, I was scheduled to deliver workshops for the local teachers of the Antigua and Barbuda Youth Symphony Orchestra (ABYSO), the first youth symphony orchestra in the Leeward Islands of the Caribbean. The global lockdown as a result of COVID-19 abruptly put an end to work in person, and as the world started to embrace principles of working remotely, I began to think about whether I could turn this barrier into an opportunity: if I could demonstrate that teacher development does not necessarily need intervention in person, this could become a more sustainable model for ABYSO and for other similar organizations around the world. Over the following weeks, I developed a ten-week remote teacher development program, aimed at empowering local teachers to provide an inspiring musical education for children within their own community.
ABYSO was founded two years ago, after a series of local school concerts aptly named Playing to Inspire showcased 2016 BBC Young Musician of the Year winner Sheku Kanneh-Mason, and proved a huge inspiration to young people across the Island. As a result, Antigua and Barbuda's High Commissioner H.E. Karen Mae-Hill set up ABYSO, a vibrant and inclusive youth orchestra with the mission to inspire and empower youth through excellence in music. So far, there are 45 members up to the age of 29, and a junior and beginner program has been created to encourage 30 talented younger players to aspire to be part of ABYSO one day.
Professional musical resources are limited on the Island, and therefore ABYSO has relied on visiting tutors to deliver musical instruction, with local teachers helping with the junior program. Funding has unlocked several successful partnerships with visiting teachers-in-residence; however, these short-term residencies have also resulted in transient and incongruent learning.
At the outset of my work with ABYSO, I asked myself the question of whether the absence of a professional orchestra or conservatory on the Island meant that local teachers couldn't deliver exceptional music education themselves. I believe there is much more to being a truly effective and inspiring music teacher than just instrumental mastery, and I saw an opportunity here to put my beliefs into practice. It has been particularly interesting to combine existing research and my own experience to explore the potential for local teachers to deliver a high-caliber music education, even when their own playing proficiency has not yet been developed to a professional level. To what extent would this be a barrier, and how could I surmount it…remotely?
Five local teachers who had done impressive work with the junior program were invited by ABYSO to join the remote course. I was immediately struck by their enthusiasm for teaching and openness to learn, to an extent that would have been remarkable even among the most experienced teachers and players. Two trainees were studying music in Trinidad; the others had different professional backgrounds, and this variance contributed to our lively 8:30 a.m. conversations over the following ten weeks. I designed the modules to empower the trainees to develop their own individual and effective teaching style, and importantly, to realize their own potential. I centered course content around three core principles: engaging creativity, inspiring imagination, and encouraging independence.
My focus throughout was to encourage creative, pupil-centered teaching and to push trainees to think constantly about how to develop core musical skills in a way that is relevant and responsive to their students. For example, a workshop titled "Making Rhythm Relevant" stimulated trainees' thinking about how to reframe this essential skill as a fun concept and bring it alive for the students. In both the interactive session and the supporting activities, new ideas were overflowing, from body percussion warm-ups to pupils putting their own words to tricky rhythmic passages. This transformed the arduous reading of black dots into a way for children to express themselves and to use their imaginations. Other workshops explored ways to encourage good intonation, ensure great posture, and introduce scales in a fresh and fun way.
The course culminated in individual lesson observations via Zoom, when trainees were able to bring their learning together while discovering their own personal teaching styles. A particular highlight was to see how one trainee took the tools we had built and used the metaphor of baking, asking her student to mix the ingredients of sound, intonation, and rhythm together for the perfect cake; the pupil is a keen baker, and we all lit up as we saw how her playing was transformed.
Subsequent impact reports indicate that the most significant areas of growth were creative, pupil-centered teaching skills and fulfillment and pride in their roles as teachers. This was supported by the sheer enthusiasm I saw in the lesson observations and throughout our time working together.
Said Mario Hill, violist and ABYSO string teacher trainee 2020: "[The] course encourages the teacher to seriously rethink [their] approach to teaching. It stimulates innovative thinking, advocates the use of proven methods resulting in a holistic teaching experience and a mutually beneficial experience between teacher and student where the musical advancement of the child is paramount."
I recognize that remote learning does encounter obstacles in terms of teaching technique, especially when teachers do not have a firm technical grounding themselves; however, this is not insurmountable. One solution would be for trainees to receive regular online instrumental lessons at the same time they are teaching, so they can develop their teaching practice and playing proficiency side by side.
A silver lining of COVID-19 has been this exciting opportunity to put my philosophy of teacher development into practice and to encourage talented teachers in Antigua to realize their own potential. I would like to thank the Global Leaders Program, H.E Karen-Mae Hill, Claudine Benjamin, and all the staff of ABYSO for welcoming my ideas.
It is my hope that my experience in remote teacher training not only opens doors for ABYSO but also provides a helpful model for organizations around the world.