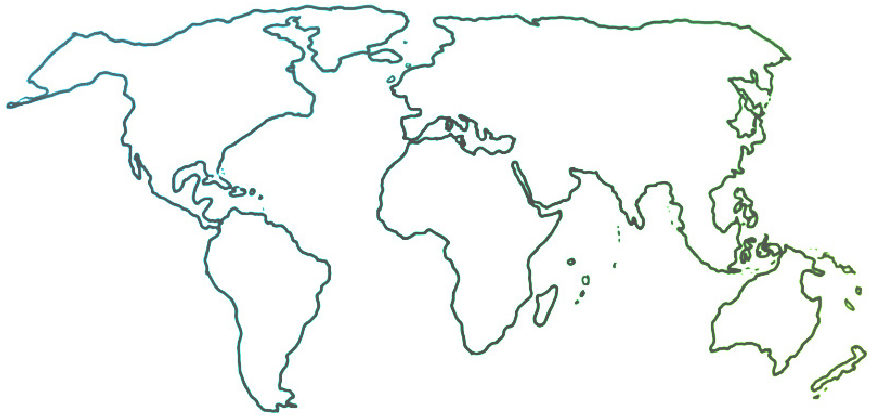 The Ensemble seeks to connect and inform all people who are committed to ensemble music education for youth empowerment and social change.
Guest Perspective
Amplifying Youth Voices during the Pandemic
04-06-2021
For over a year now, our team at Boston Music Project (BMP) has worked to develop new and creative ways of engaging with youth virtually, using music and art to offer a first step in social-emotional learning (SEL) and healing during the pandemic. Because we are a Social-Emotional and Wellness Portfolio Partner with Boston Public Schools, the district-wide pivot to remote learning provided an opportunity for us to expand our existing music programming to more students throughout the city. Through a new partnership, a group of 25 eighth-graders from Boston Public Schools worked alongside two BMP teaching artists (Minjin Chun and music technology specialist Josh Wareham), a collegiate intern (Brandon Volel), and me to compose original music aimed at capturing the creative spirit, diversity, and youth perspectives during remote learning. This three-month residency resulted in two multi-movement digital music compositions, Caged Bird and Reflections, released on BMP's SoundCloud channel on February 4, 2021.
"From the beginning, one of our main goals was to enable the students to develop the skills to voice their ideas through original music," said Mr. Wareham. "A large part of this involved helping the students learn to identify and reflect on their own inspirations. Throughout the project, we explored different musical ideas and compositional techniques to create music based on those conversations. This included working on rhythm, melody, harmony, form, instrumentation, and recorded vocals."
Still, it was difficult to jump right into music-making. Given that this was a new group of students with whom we were meeting and working completely virtually, we focused on building connections first. Said Ms. Chung, "Writing music can be such a vulnerable experience, and it's hard to open up to people through a screen. I enjoyed seeing glimpses of their personalities throughout the course and eventually getting to a place where we could create a brand-new song together!"
After a few sessions, two distinct groups emerged. Four students were invested in composing completely original music, while a group of 21 students was curious about composition but needed more support in generating creative inspiration. The group of four worked in a small crew led by Mr. Wareham to create four distinct student-composed tracks, Reflections. "Each student had assembled a collection of loops containing various sounds and instruments," Mr. Wareham explained. "When students began to see their original ideas take shape, they offered great input on what direction they wanted their music to go. That was a cool moment for all of us."
Input grew into fully realized musical concepts. Said BMP 8th-grader Xinyi about her piece, "Blue": "When I started, I was inspired by the melody of the first two piano and guitar loops. The drumbeat that I made mixed with the melody, and the bass harmony made the song more coordinated. This song reminds me of the color blue—it feels laid back and smooth. I hope people feel relaxed when they hear it."
Making progress led to intrinsic motivation. BMP 8th-grader Christina shared, "When trying to lift myself up, I would think of the outcome of what I'm doing now. That reminded me to use the time wisely and make the bad or sad thoughts go away faster."
With guidance from our BPS site coordinator, the remaining 21 students were divided into two creative crews. To help stoke their creative process, we introduced Maya Angelou's iconic poem "Caged Bird." Students were challenged to think critically and expressively about the meaning of freedom and how to persevere when feeling caged. Within a week of this pivot, we noticed a drastic increase in student engagement and an improvement in the quality of their responses.
My group focused on stanzas three and five, which portray the poem's "caged bird." Students first worked together to identify the most meaningful lines in both stanzas. From there, we created a list of adjectives that described the overall mood and themes. Using this list, we compiled musical loops and sound effects to create a musical soundscape as the foundation of each movement.
Ms. Chung worked with her crew on the fourth stanza of Angelou's poem, which tells the story of the "free bird." "We discussed the meaning of the poem and how it relates to our own lives," said Ms. Chung. "During our discussions, we talked about the moments when we feel the freest, and I was impressed with how mature and thoughtful their responses were."
BMP 8th-grader Nehemiah shared that "freedom is the emotional and spiritual freedom to be and express your highest, true self. It liberates you from regrets and fears; you let go of your possessions and surrender what is not under your control." You can hear the students' sound bites in Track 2, titled "Naming the Sky Our Own."
Three takeaways from this project continue to resonate with me. First, student-directed learning and creative self-expression are powerful tools for building intrinsic motivation. Despite our best efforts at building connections, students didn't truly begin to engage with the creative process until we built a safe space for their perspectives and input. The experience also reaffirmed the importance of partnerships between schools and similarly minded programs like BMP. Not only did the creative residency offer students authentic opportunities to collaborate with adults who brought outside expertise—a unique and critical experience in their self-actualization—but it also provided support to district teachers during the difficult transition to online learning. Perhaps my most important takeaway is the importance of being willing to adapt to student needs. Throughout the project, I was often reminded of the President Roosevelt quote: "People don't care how much you know, until they know how much you care." The same can be said for students. If we create opportunities to amplify our students' ideas and perspectives, they will lead us down creative pathways we would never have thought to follow.