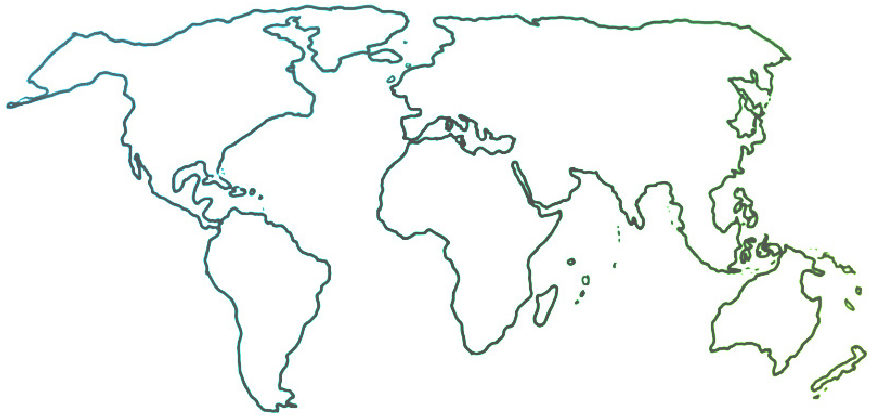 The Ensemble seeks to connect and inform all people who are committed to ensemble music education for youth empowerment and social change.

News & Resources
Ambassador Updates, June 2020
06-01-2020
Radomir Perišić, El Sistema Serbia
At the moment I started writing this, there were about 3 million cases of COVID-19 worldwide, nearly 1.5 million in Europe alone. Now, here in my home country of Serbia, the situation is settling, and everything is easier. The media is already back to discussing the economy, politics, and showbusiness. No one seems to mention how hard this is for the school system. Students are used to contact with their teachers—eye-to-eye conversations in real classrooms—and now everything is online.
March is a crucial month for my music school. Significant concerts were planned for the 11th and 14th of March to celebrate Dan škole, or "School's Days," an annual event. Everything was ready for the first concert—some students were even on their way to the concert hall—when the school called off the concerts.
But we're here now, in "corona time," when all lectures and classes are online. At first, there were challenges with teaching platforms, especially for our music school. Online teaching was new to everyone. However, we can all see the light at the end of the tunnel, and we're making it through. Teachers are getting used to teaching over Viber, WhatsApp, Skype, Google Classroom, and even the Zoom platform.
Instrumental teaching is going okay too. We send our teachers recordings of a piece for feedback, or play over audio or video calls. Chamber music and orchestra/choir teachers have the biggest problem. Until now, I haven't had any orchestra classes; we only send audio recordings of our chamber music parts.
Recently, the government recommended that teachers begin grading assignments and keeping attendance online in order to keep the last day of school near the end of May. Students will then have the first half of June to correct any grades they want to improve.
I was asked to help create a survey for teachers and students. It was meant to be only for our school, but teachers from other schools wanted to take part too. In short, the survey is about online teaching and learning. It was designed by our school psychologist and one solfeggio teacher. The survey asks teachers about which platforms they're using, technical issues they've experienced, and how they feel about the situation. The student survey asks if they have enough time to finish all their assignments; if teachers have higher or lower standards; if they miss their friends; and other questions. The results will be published by May 30 this year, and I will be excited to share some highlights in my next update.
Art will help us go through this more easily, and that's why we shouldn't stop creating it, even if it's harder to make together.
---
Pedro Ramos, Harmony Project, (California, U.S.A.)
Despite the ongoing coronavirus pandemic, the Harmony Project has maintained a connection with their students through social media. The staff sought ways to keep their students motivated, healthy, and practicing. After some brainstorming, the Harmony Project launched the "Hollywood Youth Orchestra Community Page" via Band, an online application. Band is a community organization tool that allows for discussions, uploads, polls, live streams, shared calendars, and more. The Harmony Project utilized the application to reward students for uploading daily practice videos. Additionally, live meetings like "Monday Night Scales," "Thursday Night Jam," and "HYO Tea Party" have kept the community close together.
The Harmony Project has also taken care to help the community. To aid their students, the staff has frequently set up stations near the office, providing masks and music essentials—things like rosin and valve oil. Additionally, we arranged a delivery service for those who couldn't pick up the materials at the station. This process was regulated with strict caution, and the staff made sure to clean the materials and practice social distancing properly. Furthermore, the Harmony Project Instagram page has been responsible for spreading information on essential services, such as rental assistance, free internet access, and free lunches. The Instagram page has also posted steps one can take to prepare for Zoom classes and practicing tips for various instruments. Lastly, the Harmony Project has kept in touch with their alumni class, continuing to send scholarship opportunities for scholarships and providing checks awarded to program graduates. The Harmony Project recently celebrated its 19th anniversary and will continue to grow with every obstacle that confronts them.
---
Mary Nakacwa, Architects of Music, (Kampala, Uganda)
My update is all about instrumental playing—specifically the a'dungu. We also played chords only but in different tunings, such as sol and terna. The a'dungu is special to us because it is a local instrument from northwestern Uganda and very few other people play it. It comes in a few sizes: solo, alto, tenor, and bass. The a'dungus seen in the video are made by my director of Architects of Music in Uganda, Mr. Ocen Joseph. He is a masterful player and he teaches us very well.
We have been rehearsing during this pandemic twice a month. I am lucky because I don't live far from the program site. Only four of us meet at a time; we had hoped the lockdown would ease, but it was extended another 21 days. We all hope to be together soon.
In the video, I'm making music with my colleagues from Architects of Music: Namuli Shamira and Nalumansi Joan.