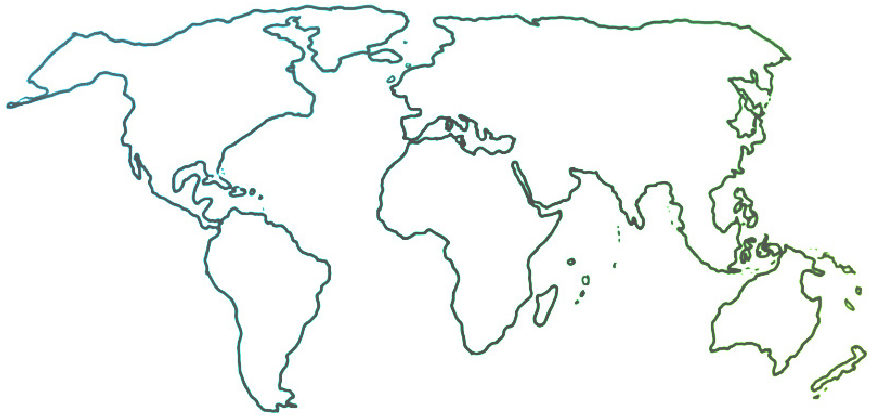 The Ensemble seeks to connect and inform all people who are committed to ensemble music education for youth empowerment and social change.

News & Resources
Integrating Music with Health, Law, and Social Services
10-02-2019
by Hélène (Sioui) Trudel, lawyer & certified mediator
Founder of Garage à musique
With the collaboration of
Patrick Coiteux, saxophonist, director and conductor of the Garage à musique;
Rachel Gagnon, responsible for School Access Centre;
and Evie Han, flutist and music therapist
The Garage à musique was born in April 2008, when I realized that more than 50% of children living in a disadvantaged neighborhood have some kind of developmental challenge (motricity, language, social, cognitive, emotional). Without proper resources, a large number of these children abandon school at a young age or are simply excluded. I strongly feel that society commits a crime when it fails to seriously address this issue. All that is required is to ensure that children are properly stimulated as early as possible.
In a just society, all children should have the same opportunities to develop their full potential. This is why I launched Garage à musique, to offer children and youth aged 2 to 22 and living in a poor neighborhood free access to collective music training. Studies based on neurosciences have demonstrated that children whose brains have not been stimulated from birth may have learning difficulties, behavioral disorders, lack of concentration and of inhibition. Yet, these studies have also demonstrated that the collective practice of music, including choral, is a powerful tool to stimulate the brain and to reduce the stress hormone level (cortisol).
And I designed Garage à musique to address not only music, but the many other needs of these children. Our program includes academic assistances, health care, legal education—all within a global health care context called "community social pediatrics" or CSP. CSP is a holistic approach to health, developed by pediatrician Gilles Julien, that integrates law and social work. It focuses on the complex developmental problems of children who experience complex traumas and live in difficult circumstances. It addresses all facets of their lives, including any breach of their rights, as enunciated in the UN Convention on the Rights of the Child and other related conventions.
There are currently some 40 other CSP in Quebec and a few across Canada, but the Garage à Musique leads the way in social innovations. It is considered the first and only "specialized" CSP centre. It offers three interrelated and indissociable axes of intervention: 1) community social pediatrics care, where each child and family, when required, can see a clinical team made out of a doctor, social worker and a lawyer, and have access to a whole range of specialized services to meet their needs and interests; 2) personalized remedial academic support through our School Access Centre, where children who have major learning difficulties and significant delays in their studies are helped by professional tutors, a special education teacher, and a speech therapist; and 3) collective music making, where all children and youth have access to ensemble music learning with a wide range of instruments, during the day and after class.
There are currently three orchestras and several other ensembles. We also have a youth leadership track that offers students music teaching apprenticeships; these young people serve as models of perseverance for younger children. All professionals participate in the subtle screening and evaluation of each child's needs and services, including the pediatrician, lawyer, social worker, educators, academic support team and music teachers. They welcome the child and work closely with the family, school stakeholders, and other clinicians at the Garage à musique. As a result, while it is true that children may sometimes need a doctor to prescribe them a medication for some health issues, Dr. Julien takes a great pleasure when he can prescribe access to collective music making and specialized academic support!
Music therapy, a clinical and evidence-based use of musical interventions, is another service that can be prescribed to children and youth who present with anxiety, attachment and relationship difficulties, a need for self-expression and self-development, challenges related to their personal lives, and a multitude of other related socio-affective needs. Sessions are adapted to match the clinical objectives of each child, and can include dyadic work with parents or even family therapy sessions. In addition, new co-intervention group programs, bringing together elements of music therapy and music education, have been created for a more academic context targeting the psychosocial needs of students in special needs classrooms in both primary and secondary schools within the neighbourhood. These weekly groups in partnership with the schools allow for additional screening opportunities and provide a non-confrontational approach to community outreach.
Garage à Musique is known as an innovative social development project and has attracted the interest and support of many partners, including Canada's National Crime Prevention Centre, which provided funding for five consecutive years. Each week, we welcome 750-1,000 children and youth aged 2-22 years old, and we must raise $1,200-1,500 per year per participant, to cover the costs of all the services we offer.
Our team's particular interest in this social project stems from their conviction that the practice of collective music and remedial academic support must be integrated into schools, as a child's right to development. We hope that Quebec and Canada will invest in children and youth, just as Venezuela has supported the El Sistema project over decades—the idea of the late Maestro José Antonio Abreu, whom I had the honour of meeting in 2010. Such social innovations foster a living environment rich in creativity and opportunities, so that children and youth living in a less privileged neighbourhood can flourish on all fronts.
At Garage à Musique, children and youth can find more than powerful developmental tools, assistance and care: they find joy! We promise the young people who come to us: "You'll have way more fun in a band than in a gang!"