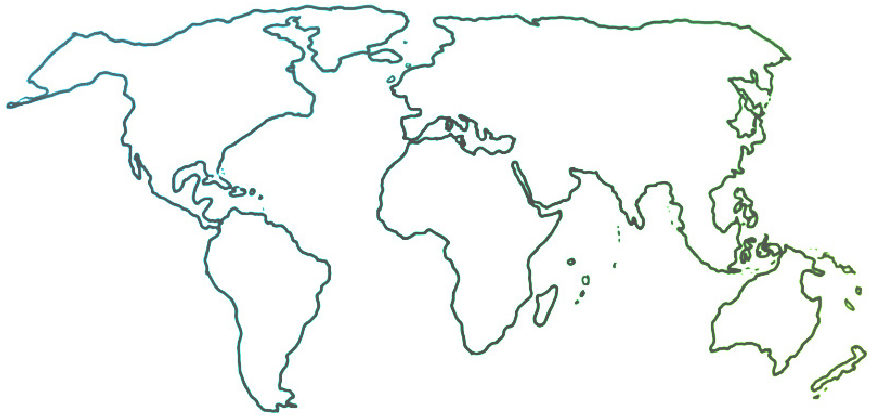 The Ensemble seeks to connect and inform all people who are committed to ensemble music education for youth empowerment and social change.

News & Resources
Creative Choice-Making for Change
10-02-2019
by Beata Moon, Teaching Artist, composer, pianist
The top El Sistema orchestra in Korea, the Orchestra Dream Seongbuk, launched a bold new inquiry this summer into how its teachers could better incorporate creative choice-making through teaching. I was honored to be a part of this experiment, traveling to Korea from the U.S. last August to collaborate with the orchestra and its team of dedicated teaching artists. I shared and modeled creative choice-making in warm-ups, improvisations, and composition. My work is about sparking curiosity in students that ultimately leads to new discoveries. My trip to Korea to work with the ODSB was made possible in part by a grant from the Seoul International Teaching Artist Conference (ITAC).
My collaborators were Jeehye Suh, founder of Socially Engaged Musicians Network (SEM) and teaching artist advocate, and conductor Jintak Moon. Together, we planned workshops for the ODSB and their teaching artists, while TA's from the SEM network observed and participated in reflective discussions.
Prior to my travels to Korea, I wanted to infuse my artistry and compose a short, orchestral piece for the ODSB, which would eventually include the orchestra students' input and creative-choice making. In preparation for my visit, I wanted to learn about the ODSB teaching artists' experiences and needs, and the children's ideas about music. With the assistance of Jeehye and Jintak, I sent questionnaires to the ODSB teaching artists and students, in hopes of obtaining a sense of their experiences and perspectives.
For example, I asked the students, "What change would you like to see in the world?" Their responses allowed me to learn about them as individuals and provided inspiration for my composition. They also chose rhythms and varied octave ranges, which became part of the improvisatory section. This section represented the children's perspective of the negative things they hoped would change for the better. Jintak would send photos and recordings of the students rehearsing the piece, and I felt like I was getting to know them better just through that communication.
When I arrived in Korea, to my surprise, as a "thank you" for their new piece, Jintak and the students composed a song using the pitches of my name, Beata, (with the solfege "ti" substituted for the letter "t") forming a melodic motif. Students also composed music through playing games and utilizing chance methods, which led to these pieces being formed at the culminating concert, ending my five-day visit.
The concert was interactive with the audience. Everyone clapped during a short piece composed by the Family Orchestra and me earlier in the day. Teaching artists performed Sibelius' Finlandia, along with works by Korean composers. We included lyrics to the Finlandia hymn, emphasizing the spirit of community. The audience members were invited to sing at the end.
Many lessons were learned as I reflect on my time with the ODSB, teaching artists, and staff. I learned that many Korean musicians feel they are still viewed mainly to be performers, while those who teach or dedicate their lives towards using music for the social good are viewed not as highly by some of Korea's musical institutions. It is positive to know that Jeehye and her SEM network are trying to change this viewpoint.
I also learned of the importance of communication. Connecting with the ODSB and teaching artists before my visit proved to be an integral part of this experience. Through Jintak's assistance with sending photos and recordings of rehearsals and obtaining questionnaire responses, I felt like I got to know everyone before traveling to Korea.
After learning about the teaching artists, particularly in regards to what they enjoyed and found challenging about their work, I learned that their feelings encompass many of the same challenges and rewarding experiences that are felt by teaching artists in the U.S. The ODSB teaching artists hope to continue finding effective ways to promote positive communication with students and build stronger connections. Funding and crowdsourcing can be challenging, and programs need the support of institutions for their work to be successful. The ODSB has support from the Seongbuk Cultural Foundation, (which also serves as home for rehearsals); however, with reduced funding from KACES (Korea Arts and Cultural Education Services), crowdsourcing has been challenging.
Finally, new teaching approaches and ideas can be exciting, while also taking time to adapt. As our time together came to a close, students shared their enjoyment for creative music making and these approaches. They liked making choices and having the freedom to create and compose, especially without having a teacher always telling them what to do. Also, I hope there is a shift in the perception of the teaching artist, so that this profession is considered just as worthy and important as that of a performer. I hope to visit the ODSB again and get to know more of their work, and look forward to more collaboration and communication in the future.
Personal composition written for Orchestra of Dream Seongbuk