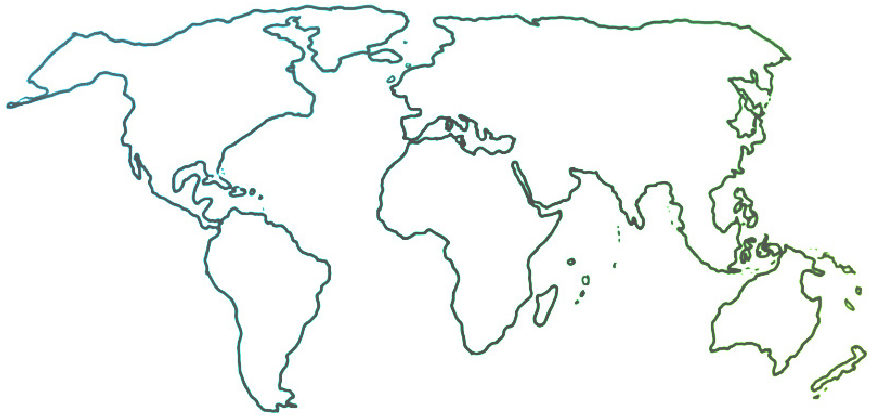 The Ensemble seeks to connect and inform all people who are committed to ensemble music education for youth empowerment and social change.

News & Resources
The Ambassadors' Exchange, September 2019
08-25-2019
My Summer with the NPO Seven Spirit Orchestra, by Axelle Miel (The Philippines)
For the second half of summer I interned at NPO Seven Spirit, a Cebu-based non-profit organization that provides free classical music lessons to underprivileged children around the Parian area. I was curious as to how they conducted their lessons because the children had recently performed on tour in Manila and Japan. 
At Seven Spirit, there is no steady violin teacher — students only take formal lessons if someone volunteers. Thus, instead of observing lessons and taking notes to improve my own teaching as I expected to do, I ended up teaching the students myself. It was a challenge at first, since we did not know each other and the students were rowdy. It was also difficult teaching ten kids with different skill levels at the same time, especially within a room that echoed the sounds from lessons taking place outside.  As weeks passed, the students started to warm up to me and I began to understand how to get them to listen and behave. I talked to my students about my own orchestral experiences and gave them something concrete to strive for. 
On my last day, the students planned a surprise for me (even getting the other staff to join in) and gave me letters, cupcakes, and a song-and-dance performance! During our last rehearsal, I saw my violin students play with the whole orchestra and felt a major sense of pride as a teacher. This was such an uplifting experience, as I had never seen a youth orchestra from my city play at such a level and with so much positive energy. I had never felt the El Sistema spirit so close to home, and I'm even more inspired to work with my own students now so that someday we could be like the students at NPO Seven Spirit!
---
My Roots, Our Routes, by Matthew Jones (United Kingdom)
On August 4th, young people from across the United Kingdom braved cancelled and delayed trains to meet in Leeds for the National Orchestra For All's (NOFA) summer course!
This year, the theme is "My Roots, Our Routes", with a focus on the relationship between human migrations and music, and the value of music for group or individual identities. 
For the summer course, NOFA rehearsed three pieces:
First, selections from George Gershwin's "Porgy and Bess", a self-proclaimed 'folk opera' which portrays the African American 'Gallah' culture of South Carolina. Second, a new arrangement of Jean Sibelius' 'Karelia Suite', which intended to capture contemporary Finnish folk tunes and, according to some, narrate the political conflict between Finland and Soviet Russia— with the area of Karelia being subject to much of the turmoil of the early 20th Century. Last, a new composition by Orchestras For All's Artistic Associate Emma Oliver-Trend, named 'SetSquare'. This piece compiles four different folk tunes from four corners of the UK in an epic orchestral setting, allowing simple melodies to be fragmented and expanded upon through individual, and often layered, experimentation with the different orchestral sections. 
In addition to the intense sectional and tutti rehearsals throughout each day, the young people engaged in a variety of activities, often led by this year's cohort of NOFA Ambassadors and 'Young Leaders'— this being a programme for some of the older members of NOFA which allows them to achieve an Arts Award certificate upon completion. One night, the NOFA Ambassadors hosted an evening of arts & crafts, sports, and a musical jam— the third of which I was present for. For a couple of hours, our small group had a whale of a time jamming on popular tunes such as 'Tequilla' and 'Take On Me', with opportunities to lead the direction of the music given to the members. 
In accordance with NOFA tradition, the penultimate night saw the annual recital evening, presented and organised in its entirety by the Young Leaders, with performances ranging from an accompanied saxophone rendition of Elvis Presley's 'Can't Help Falling In Love', to a performance of 'memes'— an original, comedic composition by two young NOFA members, which clashes quacking bassoon reeds with a collection of popular theme tunes and 'meme songs'.
Also led by the Ambassadors were a series of 'From Here' workshops, in which they took music they believe is characteristic of where they're from, or is important to them in a personal way, and worked with members to recompose the music in a new light. For example, I was present for a workshop led by NOFA Ambassador Harrison, where, using the chord progression from Astor Piazzola's 'Libertango', two melody groups and a rhythm group came up with seperate ideas, which were then brought together and a freestanding piece was created! 
All this combined to make a spectacular NOFA course, and everyone who took part should be very proud! From my role helping out in sectional rehearsals, I saw members go from struggling to read the sheet music, and isolating themselves as a result of their own limitations, to having a real connection and sense of belonging in the group… in just four days! The "no one left behind" attitude NOFA takes to essentially every aspect of its courses— from the replacement of auditions with nominations, to the meticulous treatment given to the arranging of music— really comes across in the special sense of community NOFA has always brought. No matter the young person's background, NOFA gives them opportunities to grow and develop in a space where everyone is treated with the utmost respect. 
"My Roots, Our Routes". 
The concert from this year's summer course can be seen in full on the Orchestras For All Facebook page.  To finish, I'm incredibly excited to say that the National Orchestra For All will be coming to Manchester for this year's winter course in November! See you all then! 
---
Ghetto Classics Celebrates Ten Years, by Linet Othieno and Stephen Ongoma (Kenya)
In August, Ghetto Classics performed at the Dusit Hotel's reopening, one year after a terrorist attack took the lives of many people. The celebration was held in memory of those who passed away.
On 20 August, to celebrate it's 10th anniversary, Ghetto Classics performed for Her Excellency the First Lady of Kenya, Margaret Kenyatta, and Cabinet Secretary of Sports, Art, and Culture, Dr. Amina Mohammed. A lot of planning went into this performance, and the musicians felt as if this was a dream come true. Mrs. Kenyatta had the opportunity to see what Ghetto Classics does in the smoky slum area of Korogocho, near the Dandora dump site, as well as the challenges faced by the community. The performance was made possible through the hard work of Ghetto Classics Director Elizabeth Njoroge, who never tires from realizing the dream of changing lives of children from unspeakable backgrounds through music.
As musicians, we are proud that despite the harsh environment, we have something that keeps us working hard… music as medicine to the soul. This performance demonstrated the importance of Art to society as a tool to make change, bring peace, and uplift the lives of the existing generation.
#Music that makes a difference.
---
Sistema Whangarei Updates, by Aurian White (New Zealand)
Times have been busy at Sistema Whangarei, with a performance at the local Matariki Festival at the end of June and a quartet performance at the local Chamber music competition. The group achieved the adjudicators' top award for the night! On 19 July, musicians took part in a performance with a professional strings group from Wellington. The next term will begin in August – another seven weeks of exciting events!