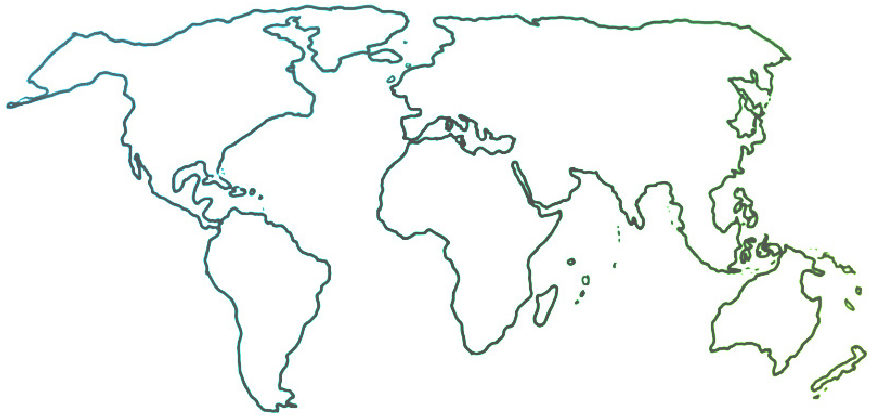 The Ensemble seeks to connect and inform all people who are committed to ensemble music education for youth empowerment and social change.
Youth-Driven Online Music-Making: Channeling innovation through the screen and into the global community
01-05-2021
For ensemble music learning programs, the onset of the COVID-19 pandemic seemed at first to mean a mandate to compromise music learning, by squeezing and narrowing curriculums to fit into a suddenly two-dimensional space. As time went on, however, the field blossomed with creative initiatives. For our programs, the crisis was a call to action not only to channel innovation through a screen, but also to blow it open into a far-reaching, multi-dimensional, and globally expansive experience. The key? Collaboration—the kind that stretches to every corner of the globe the Internet can touch. 
Seeds of this global mindset have often been found in Baltimore, long known as a hotbed of Creative Youth Development (CYD). Its innovative El Sistema-inspired programs are adept at using the universal language of music to transcend limiting thoughts and create lasting social change. One of the signature methods for developing and celebrating youth voice over the last decade has been collective composition, a process refined by a team of teaching artists and students led by Daniel Trahey, who helped establish BSO OrchKids and founded the Peabody Institute's Tuned-In Program. So it seems natural that when the pandemic hit, Dan, along with collaborator Pete Tashjian, gathered a team of musicians and students to reimagine collective composition for a new era, and the Collective Conservatory was born.  
Spring of 2020 was full of experiments to create a learning experience specifically curated for the virtual space, bringing Baltimore students into the process from the very beginning to ask questions like: What do you really need right now? What works for you about virtual learning? What are the new skills that need to be developed for this time? From that, the mission of the Collective Conservatory expanded to emphasize wellness, both individual and social. In a literal sense, music education became an emergency response to needs for social connectivity, health, creative expression, and independent learning.  
So how does the Collective Conservatory composition process work? Students gather online with teaching artists, wellness advisors, and cultural ambassadors to create something brand new, and every session includes elements of mindfulness and movement to help students feel grounded and connected. All the composition is based in recording, so all students learn to use their computers and other electronic devices as musical tools and eventually secondary instruments. What music do you already hear around you? What sounds can you capture with your phone recorder? Producers create basic musical tracks as structures for students to improvise and compose over with their voices and instruments. Sometimes it's rap or spoken word, or a recorded conversation with an elder. Sometimes it's complex musical phrases and melodies, or even one glimmering sustained note. The beauty of it is that all contributions, once recorded and emailed in, can be integrated into a final piece of music.  
For students and teachers alike, hearing phrases recorded at home join together in a dynamic, multi-genre, professional track is exciting! Because any sound can be layered into music, students at all levels have reported feeling more confident and adept at their instruments, more likely to practice and experiment, and more excited to contribute to the group. The privacy of their own rooms engages different kinds of learners and gives them the opportunity to take more chances, resulting in some truly exceptional recordings. Professional and student producers work with all the recorded material to produce one-of-a-kind records, and now many more students have developed new, immediately applicable 21st-century skills as studio artists and producers. Listen to the tracks here.  
After several months of composing online, the success of the model meant the ability to think even bigger, and leaders began looking for ways to add significant visual elements to students' compositions. Because collaboration is unbound by time and space when working virtually, the Internet gave everyone permission to reach outside of what was obvious. Two exciting projects evolved: QUEENS UNSEEN: ROYALS WITHOUT CROWNS, a Baltimore Symphony OrchKids multimedia exploration on women's suffrage, and VISCERAL HARMONIES, a video production with the American Ballet Theatre Studio Company. 
QUEENS UNSEEN was crafted as a way to commemorate and examine the passage of the 19th Amendment. As is typical in collective composition, musical exploration is often centered around a relevant topic that students can learn from and engage with in their communities. OrchKids partnered with Johns Hopkins University and Collective Conservatory teachers, as well as with guest speakers Dr. Martha Jones, Elaine Weiss, Marin Alsop, Senator Barbara Mikulski, and Dr. Carla Hayden, to explore the topic of suffrage—both its successes and its shortcomings surrounding the disenfranchisement of women of color. These women brought a wealth of knowledge that helped inform and inspire OrchKids students to compose an original composition centered around three distinct themes of the suffrage movement: representation, voting, and the future of democracy. While students were composing, a team of film students from Johns Hopkins University, under the direction of Annette Porter of Nylon Films, worked to overlay imagery to help tell the story of the composition. 
The project was composed by OrchKids in two movements—the first produced by frequent collaborators Chelsey Green and Alvin Spratley, and the second produced by Aja Black from the renowned hip-hop duo The Reminders. Student voice was essential to the whole process, from guiding their teachers in the use of technology to making artistic decisions to serving as moderators and panelists in the virtual presentation, hosted by the Parkway Theatre in Baltimore. This project can be viewed as a part of the Library of Congress Rosa Parks virtual exhibit in late January 2021. 
VISCERAL HARMONIES tested the reach of collaboration when the Collective Conservatory brought students from Tuned In and the Harmony Project programs of Los Angeles, Tulsa, and Phoenix together with members of the American Ballet Theatre Studio Company, who recorded in their homes across the globe, from the Philippines to South Korea. The themes for the ten-minute composition were born from movement, joy, and dance, inspiring musical variety and lilting vocal lines from the students. The ballet was choreographed by Amy Hall Garner and recorded individually by 15 studio dancers, with a final video presentation edited by ABT studio alumna Hanna Bass. Cultural Ambassador Steve Hackman co-composed and produced the track from its working session version to its final form; he noted that "it was a process which kept at its core the mission of exploring the creative voice of the many young musicians involved." Watch the video here to hear and see how all the creative voices came together into something cohesive and truly beautiful.  
As the new year emerges, this process is no longer about adapting to the pandemic, but about harnessing technology to its best advantage in our music programs. New projects are in the works for OrchKids, Tuned In, and many other programs around the world. When society opens up to traditional learning again, skill sets and methods developed virtually will be used in tandem with in-person group work to streamline the process and keep collaboration as expansive as possible. We can expect to see more incredible student-produced collective compositions and explosive live performances for years to come.  
These projects highlight the thrilling potential of our times, a welcome antidote to the often-negative outlook on our current limitations. In every online composition session, students break new ground with their creativity, and it is no secret that they are better with technology than their teachers are. As leaders today and in the future, students have shown that all they need is space to express and permission to collaborate, and they will expand themselves and connect our world one piece of music at a time.