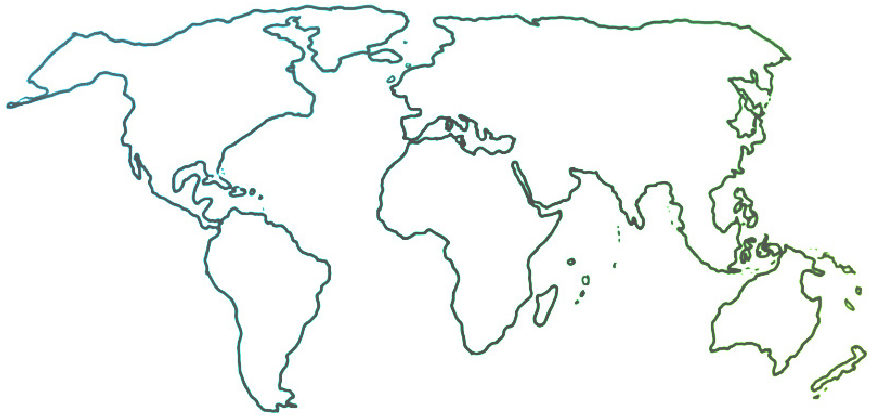 The Ensemble seeks to connect and inform all people who are committed to ensemble music education for youth empowerment and social change.
Road Tripping through Mexico with Linda and the Mockingbirds
12-02-2020
"Hey, Verenice! We are taking a bus with Linda to Sonora—we'd like you to join us with your fiddle." I was in my third year at UC San Diego when Eugene Rodriguez, Founder and Director of Los Cenzontles, called me with an invitation to take a very special trip. Just a few months later, I was on a bus to Sonora, Mexico with Linda Ronstadt, Jackson Browne, several Cenzontles, and many more family and friends, embarking on a musical journey that was filmed to create Linda and the Mockingbirds.
Los Cenzontles began in 1989 as a project for local youth to learn traditional Mexican music and dance styles, many of which were being lost in their place of origin. Five years later, Eugene incorporated Los Cenzontles Mexican Arts Center as a non-profit organization in San Pablo, California. The group has learned from various master artists and continues to work with them today, cultivating a community of artists with wide expertise and experience. In addition to being a cultural arts academy, Los Cenzontles is a band, a production studio, and a community space. The organization has engaged in cross-cultural collaborations around the world, wherein rhythms are blended and cultural connections revived. Throughout its 30-plus years of existence, Los Cenzontles has nurtured local youth by welcoming us into an artistic community that reinforces a person's confidence, tenacity, self-awareness, sense of belonging, strength, and ability. With various local- and large-scale social issues front of mind, these qualities undoubtedly enhance our ability to navigate our world.
For me, Los Cenzontles has truly been a second home. My mom enrolled me in my first dance class as a very shy seven-year-old—and the next thing I knew, I was tapping away everywhere. After enrolling in more dance classes, I started to transfer the rhythms to percussion instruments, and then string instruments, bravely taking on the challenges my teachers encouraged. Participating in different types of projects with Los Cenzontles has certainly contributed to my development into a confident, adventurous, and mindful person. And our most recent trip to Sonora was among the most meaningful, impactful trips I've ever taken.
Soon after receiving the invitation for the trip, I was practicing my violin and preparing to reunite with the group. I was excited to play with the Los Cenzontles band, who held the heavy responsibility of overseeing a group of students ranging from ages 8–23. Seventeen students, including myself, went on the trip; I was particularly happy to share this experience with both of my younger brothers. Hearing that Jackson Browne was joining in was a special thrill, and I even got a chance to interview him in Mexico. Many of Linda's family and friends were also present, including her great-niece Anabelle, with whom all of us wanted to play throughout the trip. Lastly, film director James Keach and his camera crew were there too. They were great to work with and even gave us mini lessons on filmmaking. It was a bus full of musicians, artists, and good people, making the experience even more heartwarming.
Many of us who went on the trip have direct ties to Mexico; Linda's line of ancestry is certainly one example. Part of the trip's mission was to reconnect with our roots, share different styles of music, and continue learning from each other. Live music was present all around us—a natural invitation for musicians to groove with one another. One of the first stops we made in Sonora was to enjoy a delicious home-cooked meal. We were sitting around the yard of the house, shaded by the trees, when Petie Ronstadt, Linda's nephew, and Bobby Ronstadt, her cousin, grabbed their guitars and began to play and sing in duet. Members of Los Cenzontles then took out a few instruments and began to play a son huasteco. Dancers made dirt fly around as everyone swayed to the music. We also had the lovely opportunity to interact with a local ballet folklórico, in both artistic and casual settings. The teens of the folklórico group, close in age to many of the Cenzontles students, visited us at our lodging location to eat tacos! We spent time talking around the tables and played tag afterwards. During our last performance, they danced in for a few of our songs. These experiences formed the foundation for our trip.
Linda Ronstadt, like the team at Los Cenzontles, knows how powerful music and musical education can be for an individual and communities at large, especially in a political climate that feels more divisive than ever. For years, Linda has widely supported the program and been a friend, role model, and source of inspiration to many of us. After further learning and exploring during my undergraduate years, I believe I better understand the impact made by organizations like Los Cenzontles and the reasons for Linda's support.
Music is one way for us to dive into the many histories of the world, including our own. For a student growing up in the program, learning about the resilience of our communities through music can boost our courage to carry that strength with us today. As students, we are all on our journeys of self-discovery; and we all use music as a way to stay grounded and to maintain our relationship to our family history. In that way, I think that Linda sees herself in each student at Los Cenzontles. She knows the value musical education can provide as we face challenges still to come in our lives. As we continue to play and share music, we engage firsthand in the cultural connections that make us who we are—that unite us. Sharing our musical roots with our communities amplifies our strength as a people and continues to open the minds and hearts of many. Through their commitment to local youth, the revival of roots music, and the expansion of interpersonal relationships, Los Cenzontles is exercising the superpower of music to create a long-lasting positive impact.