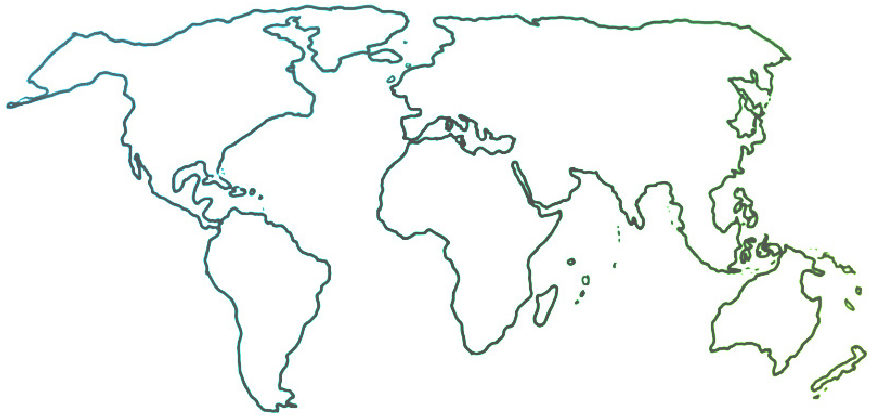 The Ensemble seeks to connect and inform all people who are committed to ensemble music education for youth empowerment and social change.
The Ambassadors' Exchange: May Happenings
05-03-2023
This month, the Ambassadors were asked to explore their daily lives in their programs. Our most recent entry explores ideas such as: 1) their daily routines outside of rehearsal; 2) what their rehearsal settings look and feel like; and 3) their relationships with their colleagues/instructors. We hope to share different slices of life from different corners of the world.
---
Brianna Herrera (U.S.A.)
The El Sistema Lehigh Valley program runs Monday through Friday, 3:30-5:30 p.m. (or 4:30-6 for the advanced group). This El Sistema-inspired program has around 120 students and is mainly focused on string instruments.
We are lucky to have a good home where students can access our facilities—Roosevelt Elementary has been home to our program for over 10 years!
A regular day at ESLV is very busy but also very fun. Here's how my days went, back when I had orchestra during the school year: I attend school from 7 a.m. to 2:45 p.m., and then go with friends to eat and make our way to Roosevelt—only about 15 minutes away from my school. By the time I arrive at the school, the younger students are taken to their first-period classes, leaving the older kids (the advanced group) to arrive at a later time. While we wait, I talk and hang out with friends whom I've met and formed strong connections with over the last decade.
Our program is grateful to all of the teachers who allow us to use their space. On a regular day, ESLV uses five or six classrooms, all different sizes for differently sized groups. If the school is ever closed, our second facility is Miller Symphony Hall in downtown Allentown. It is a beautiful hall where professional musicians perform!
Our program days are separated into two periods, during which students do half a day each of choir and orchestra. I feel extremely lucky to share insight into the daily lives of our students!
---
Jacobo Mayo Espina and Esteban Molina (Colombia)
We each wake up around 5:30 a.m. to get ready, have breakfast, and go to college. We arrive at university around 7:00 a.m. and start practicing, which includes working on technique exercises and studying repertoire and the orchestra's works. Students have a little break at 9:30 a.m., during which most of us hang with friends and have coffee. Another class takes us to noon, when we finish up and go have lunch. After independently rehearsing from 1:30 to 3 p.m., we head to our rehearsal space. It only takes 30 minutes to get there, but it is important to go early so we have enough time to warm up and get ready. At 4:00 p.m., the rehearsal begins. It lasts about three hours—the day ends at 7 p.m.
The program's orchestra does not work actively every week—only the weeks before the concerts, during which we attend every day. During the weeks that we don't rehearse, we attend masterclasses, play chamber music, and participate in other activities. In our program there are people between the ages of 15 and 26; we generally rehearse in the Iberacademy Room, but we also do sectional rehearsals in smaller rooms at EAFIT University. The relationship with the teachers is quite nice, since they share their ideas and acknowledgments with us, and we usually play together.
---
Melis Erselcan (Turkey)
Even though it was quite a long time ago, I really enjoyed participating in rehearsals. Our rehearsals were thrice a week, and participating in rehearsals was significant. Every section had their own workshop day—strings, brass, or percussion day—before we all had tutti rehearsals. Nearly every rehearsal would take two hours without any break. When we had an approaching concert, we used to hold extra rehearsals on Saturdays, which were pretty long and surprisingly enjoyable.
I used to go to Barış İçin Müzik after school. When I arrived at the foundation, I would either eat in our dining hall or practice in our colorful little practice rooms before workshops. Sometimes, especially on Saturdays, there would be cake in the oven. When we took a break, we used to eat our lunch and then our cake with great appetite. I still remember its scent.
We took our rehearsals really seriously and concert weeks were really tense. With our maestros, we all wanted to make pieces perfect.
Because of that, it could make us exhausted and even cause muscle problems. But you know what they say: "Take the bitter with the sweet."
---
Molly Thet Htarr (Myanmar)
Our college recently held a Culture Day! Being an international student, it is sometimes hard to feel a sense of belonging, regardless of how long you've been present. With Culture Day, I proudly represented Myanmar alongside my sister! The Culture Day Concert was a blast. Everyone performed traditional pieces from different parts of the world and represented their culture.
My sister Kaith and I performed a Burmese song called "ေအာင်ေစပိုင်ေစ" (Aung Zay Paing Zay). It is usually played at the beginning of a concert—and that was exactly what we did! This song hopes for great success on any occasion, and I am certain in saying that our concert was a success!
Kaith played the Burmese traditional harp and I was on the vocals. Our instrument has 16 strings and is in the pentatonic scale. It was extra interesting because, during Culture Day, our Chinese friends performed on their Chinese string instruments, and it awes me how different instruments from different parts of the world are so unique yet so similar! To be honest, Kaith and I only practiced the song the day before the concert. We spent around one hour focusing on our cohesion, and I believe it paid off. Kaith practiced her runs and timings. I have performed this song quite often myself on the Burmese harp, but this was my first time playing this song with Kaith.
I believe we have good chemistry because we have performed together on several occasions on the piano and violin duet recitals! We practice our piano and violin duet pieces regularly every week and sometimes we do improvisation for about thirty minutes. It is sometimes crazy because sometimes we blend in so well that I am sure she's been reading my mind! We have been playing together for several years, so this is no surprise, but the music we create with each improvisation session is worth praising ourselves for!
Here are some pictures from our Culture Day!
---
Gracie Lewis (Canada)
With the New Brunswick Youth Orchestra (NBYO), we only rehearse one or two times a month because many members need to drive two to three hours to get to the main center. Usually, a couple of weekends before we are scheduled to play in a concert, we will rehearse wherever the venue is located (even if just to get a sense of the town). During these weekends, I usually wake up at 6:30 a.m. and get on the road at 7:00 to head to wherever the rehearsal is (unless the concert is in my city, of course).
The rehearsal typically starts at 10:00, but it's not uncommon to have people come in a little bit late because they had to drive several hours. If I have time before the rehearsal is scheduled to start, I will stop at Tim Horton's to get myself a coffee.
We typically rehearse for one to one-and-a-half hours, with a 30-minute break in between. At around 12:00, we take lunch, where we are free to find a spot in the building and relax. Sometimes, people walk or drive to local stores to get some food or to go shopping. After that, we will rehearse until 5 or 6 p.m., and then everyone goes their separate ways. Many of us carpool because we live in the same area, which is always an enjoyable experience.
Overall, the environment during rehearsals is great. There is a great connection between the musicians that makes rehearsals even better. During our breaks and lunches, we break off into our own little groups—talking, eating, practicing together. Our orchestra ranges from 11-year-olds all the way up to university students, so the groups are structured mostly around the musicians' ages. I usually hang out with some of the other flutes and woodwinds. The faculty, the musicians, and the environment make being part of the New Brunswick Youth Orchestra even better.