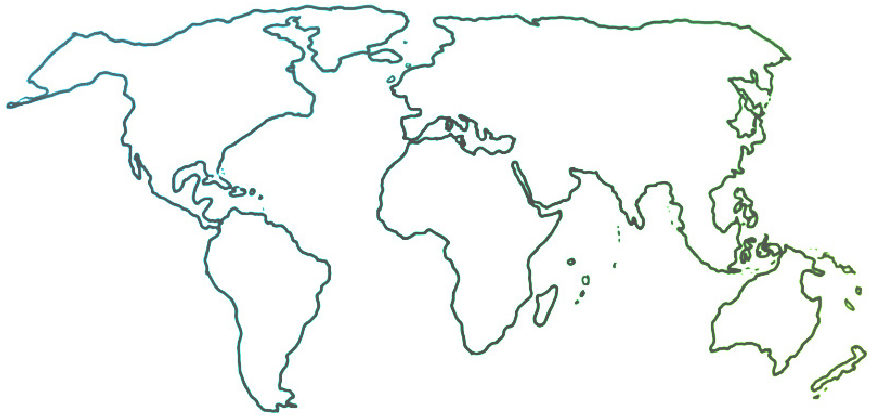 The Ensemble seeks to connect and inform all people who are committed to ensemble music education for youth empowerment and social change.
Technical Magic: 11-Year-Old Grace Moore Debuts Composition with the New York Philharmonic
01-06-2021
On October 9, 2020, Brooklyn 7th-grader Grace Moore stood in front of an audience of New Yorkers. At 11 years of age, she was debuting her first composition, "Summer." Grace is a participant in the Very Young Composers (VYC) program, a now-international program initiated by the New York Philharmonic over two decades ago. In the VYC, students are empowered to compose and notate their own original works while guided and supported by Philharmonic Teaching Artists. In this alone, the VYC already echoes the spirit of El Sistema, but that is not what made Grace's debut remarkable. It was momentous because her work was performed, in its debut, by musicians in the New York Philharmonic. This is the standout element of the Very Young Composers program: young participants get to see and hear their work performed by Philharmonic musicians—and sometimes, the full orchestra. 
Grace is now 12. She may be tired of interviews by the time we speak—in fact, I have read or listened to several in preparing for our conversation—but she doesn't show it. In fact, Grace doesn't appear to tire much. She composed "Summer" in only two weeks. She explains, "I didn't do it every single day—sometimes three hours one day, and then an hour the next, and then not at all on others." Says Grace's mother Clara Stewart-Moore, "[VYC Program Manager] Jessica Mays sent me an email. She knew how quickly [Grace] had the ability to create the music. And so she contacted me in September, saying that she would like Grace to create a piece for the New York Philharmonic's Bandwagon concerts. And it needed to be done in two weeks." 
The result was "Summer," roughly 90 seconds long and played across the city by members of the NY Phil as part of their traveling Bandwagon concert series. And as a Black girl living in New York, Grace experienced a uniquely demanding summer; in discussing the piece on stage, Grace said that the Black Lives Matter movement and coronavirus difficulties were in her mind while she composed the piece. The piece is not merely a product of the times, though. During an interview with NPR, Philharmonic Director of Education and Community Engagement Gary Padmore described "Summer" as "structured in a way that sort of brought people back to the purity of summer, in the midst of all the craziness happening in the world." The debut made Grace one of the youngest-ever composers featured by the New York Philharmonic. For the U.S.'s oldest symphony orchestra, operating within a predominantly white, male space, this was no small thing. 
Grace has been in the Very Young Composers program since 5th grade, but that's not when her love of music began. "Well, I started playing the piano when I was two. I just played it for fun. I started taking piano lessons when I was five." When I ask how long she has been capital-C composing, the answer is more complicated. "I used to just do it for fun—short stuff. But I started composing in fifth grade."  
In other words, always. For Grace, music has always been a form of play—the "play" that teaching artists must always balance against the rigors of collective music-making. Of course, it's more than that—expression, execution, refinement—but it's clear that, for Grace, the playing part came earliest. In that light, it is interesting to hear her date her first compositional acts back to her start with the Very Young Composers. It doesn't feel technically true, but Grace's mom Clara explains how the program helped Grace put a name to what she had already been doing. 
"I think that there have been changes from when she was creating on her own. The program gave her an opportunity to fine-tune her gifts, to know which directions she could go in. It helped her to understand more technically what she was channeling. How to create that feeling, how to merge different instruments. And when to merge them. You know, if there was a mathematical equation for music, it helped her to rethink her problem-solving methods and merge her critical thinking processes into her pieces." 
So often, we run to describe young artists as "prodigies," and in Grace's example, the word seems to fit. But the Very Young Composers is not just for prodigies. It functions as a gymnasium for young people who carry with them that sense of play—for whom music is not strictly a retreat but also a form of inquiry. So what, then, can we take from it? A music program installed by the NY Phil will strengthen any young musician. But stronger still is the platform it provides—the spaces it leaves for its participants. It rewards "play" with an audience; it shuts up and listens. As VYC founder John Deak said in a past World Ensemble piece, the VYC affirms in young people the belief that they "can affect and refresh the repertoire of the symphony orchestra and beyond." 
Since the debut of "Summer," Grace has been busy fielding interviews, composing, and focusing on her schoolwork. As for the program, things cooled off in the midst of a busy season and second wave of coronavirus cases. "We were doing YouTube live streams for a while. And we used to meet every Wednesday. But we don't meet anymore. We're starting back in February, though." When asked about her future, Grace answers, "I don't know what I want to do. I guess I just want to do music." Whether she sticks with classical is another matter, but at least Grace has a pathway into classical spaces, should she want to follow it. It is refreshing to see that it is her decision to make. Her imaginative inquiry is only just beginning. 
I ask Grace, "Did it ever feel like homework? Was it always fun?" Her response is a credit to good teaching artistry. 
"Both, actually."