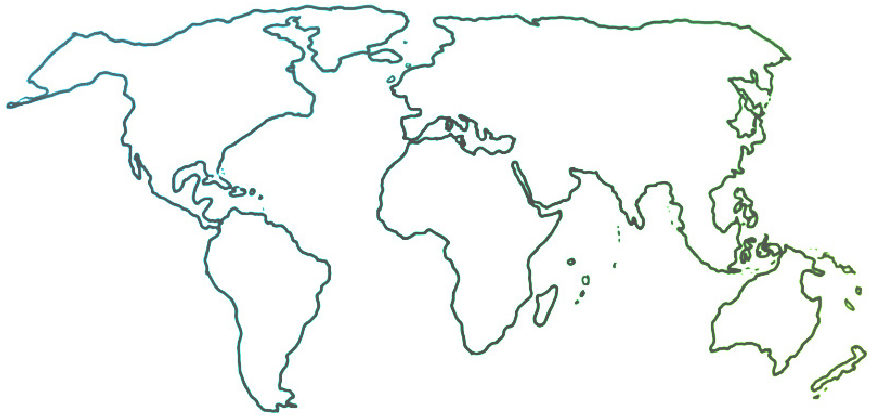 The Ensemble seeks to connect and inform all people who are committed to ensemble music education for youth empowerment and social change.
Sparking Curiosity and Innovation through Community Outreach
04-07-2021
Editors' Note: Have you and your colleagues ever allowed yourselves the luxury of imagining a community-building event or concert that's much more ambitious than anything you've ever done before? If so, wouldn't you have welcomed help from advisors who could bring broader perspectives from the fields of social science, education, and civic policy?
The Global Leaders Program (GLP) is an international non-profit organization based in Washington, DC that aspires to provide exactly this kind of support for programs around the world that pursue music for social impact goals. The following article is the second in a series of articles by members of its 2021 cohort. (The first appeared in our March issue; the final one will be in our May issue.) All three articles describe how current cohort members have been working alongside social impact-oriented music programs to imagine and design bigger, broader, and more impactful community events. We hope this series affords you food for your own thought experiments and inspires you to think even larger about such events for your own programs!
Economist John Maynard Keynes once wrote, "The difficulty lies not so much in developing new ideas as in escaping from old ones." Often, in new program development, cultural innovators must look past ideas that become too comfortable and too safe in order to create a "wow" idea. In working with the Global Leaders' Program (GLP) 2021 cohort, our group of changemakers has been challenged to push through old stereotypes and ideas to pioneer new ways of thinking. Through these creative pathways, arts organizations will be able to curate and implement thoughtful programming for their communities.
The GLP participants were divided into small groups, each group partnering with social impact arts organizations from across the globe. For the purposes of this article, I will be focusing on three organizations in the United States: Community MusicWorks, Buffalo String Works, and My Voice Music.
Community MusicWorks in Providence, RI was founded by MacArthur Foundation Fellowship (Genius Grant) awardee Sebastian Ruth. Their mission is "to create cohesive urban community through music education and performance that transforms the lives of children, families, and musicians." This community program connects professional musicians and mentors with children and teens, mostly from underserved communities in Providence. Students are able to receive free instruments for individual lessons, workshops, and more.
In upstate New York, Buffalo String Works started from a simple idea: having professional musicians play for kids. Elise (Golove) Alaimo invited future cofounders Virginia Barrows and Yuki Numata Resnick to perform for her elementary school students. In response, the students asked, "When can we play?" So Alaimo, Barrows, and Resnick decided to do something about it. Now, after just seven years, they have expanded from 17 to 74 students and an ever-growing roster of teachers and staff.
My Voice Music is based in Portland, OR and has a quite different focus than our other two organizations: rock and hip hop music. Founder Ian Mouser hatched the idea for My Voice Music after he saw firsthand how his guitar playing soothed an unruly teen in a residential treatment center. Using a trauma-informed approach to music-making, My Voice Music allows participants (mostly teens) to explore their emotions through writing, performing, and recording their own songs.
Envisioning New Concepts
In the Global Leaders Program's core module, titled "Teaching Artistry for Communities," we were asked to create plans for innovative concert experiences for these social impact arts organizations. The projects presented us with the challenge of finding achievable ways to connect with their communities. Our completed project plans were gifted to the organizations.
The GLP group working with Community MusicWorks suggested the "IDEA" to bring history and diversity into the community-building event. ("IDEA" is an acronym for "Inclusion, Diversity, Equity, and Access.) They offered an experiential plan for the day: Providence, having been the center of the Rhode Island Slave Trade, has many historical sites that could be used in a walking tour and paired with a musical concert, workshop, and community picnic. Since there is a "general lack of diversity in classical music" and a great need to invest in the diverse communities of the city, Community MusicWorks would partner with The Center for Reconciliation and professional musicians in the Providence area to highlight the diversity of the area. The day would end with a reflective activity of creating a sign of hand prints to signify the coming together of a diverse group of people. The added bonus is that the sign could be used for future concerts and activities that support their "IDEA."
While the Community MusicWorks project focused on experiential and historical learning, the GLP group working with Buffalo String Works focused on a sensorial experience. Also with diversity and inclusion in mind, the GLP group created a plan for a concert all about "Home." Preparatory activities would include reflection from immigrant and refugee communities about how their homes look, sound, smell, taste, and feel. These reflections would then be used in conjunction with compositions matching the five senses, as well as original texts sung to Antonín Dvořák's Largo from the 9th Symphony ("Goin' Home"). An impressive group of preparatory activities was curated to match with each sense. These activities, divided by ages, would range from drawing (for the younger children) to writing verses that would eventually be sung to Dvořák's melody (for the older children).
Lastly, the GLP group working with My Voice Music imagined something completely different than the other two. The staff had expressed an interest in partnering with local organizations, to create more awareness of their own programs. So this group designed a series of workshops that would partner with other organizations in the Portland area, entitled "PDX-change for Artists" (after the Portland airport code of PDX). The workshops would be divided into five partner genres, including Orchestral Music, Classical Voice, Theater, Dance, and Visual Arts/Lighting. Each genre would have a partner organization, a three to five–day workshop plan, and local venue suggestions.
The Reason Why
One may ask, "Do these projects really make a difference?" My answer would be an enthusiastic "Yes!" The projects put together for the social impact arts organizations are focused on bringing communities together, no matter what the size of the audience. Here are some of the factors our GLP groups concentrated on, when creating the projects; we offer them to all community arts organizations in the hope that you will find them useful!
Use varied entry points: how will you get the audience interested? For example, Community MusicWorks might reach a history buff who is interested in the walking tour; My Voice Music might sway a classical musician to try out songwriting.
Be sensitive: how can we create engaging and inclusive concerts? Buffalo String Works might be able to help showcase the home countries of recent immigrants in an effort to build empathy and awareness of difficult living circumstances around the world.
Have fun! Create activities that really engage your audience, whether it's in building a drum to take home, setting verse to a melody, or gathering for a picnic in a local park.
As arts changemakers, we may not be able to change the world's social problems in one fell swoop, but we can impact our communities with inclusive and thoughtful programming—even if one person at a time.
To learn more about Schmidt Vocal Arts, visit their website.