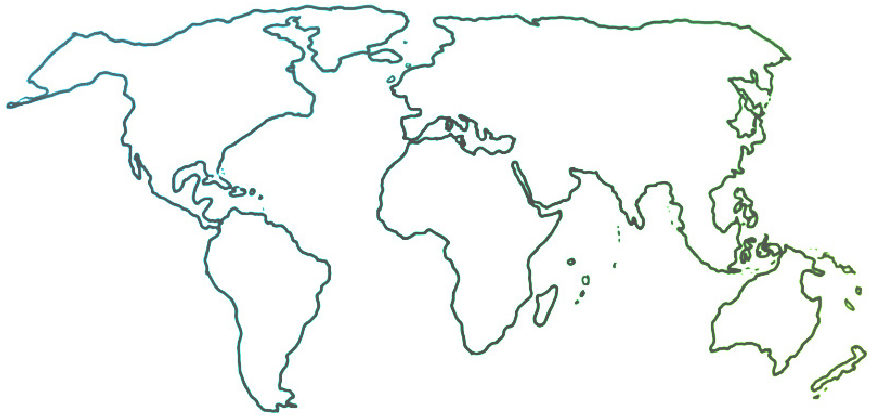 The Ensemble seeks to connect and inform all people who are committed to ensemble music education for youth empowerment and social change.
Instilling Cultural Pride and Self-Belief in Cape Town's Youth
04-07-2021
Predominately Black townships surrounding Cape Town, South Africa are still recovering and rebuilding after the devastating effects of Apartheid. Segregated communities, limited economic opportunities, and poor educational resources compound each other and block youth from determining their own futures. It was in this context that Playing For Change Foundation (PFCF) established its first music program at a secondary school in the township of Gugulethu, which comprises a mainly Black population in the Western Cape district, in 2010. Six years later, we officially established the Imvula Music Program, operating free of charge at different elementary and secondary schools across the Gugulethu, Philippi, and Nyanga townships outside of Cape Town.
At PFCF and Imvula, we use music as a tool for education and social change. Responding to racial discrimination, high crime rates, homelessness, drugs and the AIDS crisis, food security, and an overall lack of opportunity for community members, PFCF and Imvula program leaders target and engage the most at-risk youth across these communities, providing safe spaces for music education, creative exploration, social-emotional development, and the strengthening of the local social fabric.
Across all school locations, Imvula offers classes in vocals, drums, saxophone, keyboard piano, marimba, and dance, reaching over 300 youth throughout the Western Cape district through after-school programming prior to COVID-19 closures. During COVID-19, Imvula leaders have been at the forefront of distributing health supplies like masks and hand sanitizer, working with local food banks to distribute food to unhoused and impoverished youth and engaging youth through music activities that followed health protocols. The Imvula Music Program is about true community development—using music as the key to unlocking young people's potential—and about realizing the potential of local musicians and cultural actors to be community leaders.
Though arts education is a nationally mandated component of South African schooling, in reality it is not offered in many of the communities where we operate. That may be due to the Apartheid-era Group Areas Act, which assigned racial groups to different residential and business sections in urban areas. This led to inferior services being offered to Black people and the exclusion of non-whites from the most developed residential areas. Despite the major inequalities still very much alive since Apartheid ended, PFCF and Imvula leaders leverage the great cultural wealth found in our communities to celebrate local identity and engage youth through the vibrancy of music.
Popular among our students is the African xylophone—the marimba—which evolved from the West African balafon, dating back to the 13th century. The marimba is now one of the main instruments associated with South African culture. Students learn the three different marimbas—bass, medium, and high—while simultaneously learning ensemble performance, teamwork, and listening skills as the three marimbas are played simultaneously by three performers. The marimba may be taught at music academies and conservatories for aspiring professional musicians, but very few public-school children across the country receive access to marimba lessons.
We felt it was important to include the marimba as a focal point in our programming because of its high status as a symbol of national, and Black, music. Our teachers frequently use the marimba to teach traditional songs unique to the Xhosa people native to Southern Africa, to which many of our community members and students belong. Recognizing, highlighting, and celebrating Xhosa identity, as well as all identities in the diverse communities we serve, is the primary function of the Imvula Music Program. We are working to raise a young generation in environments of pride and inclusivity, standing in opposition to the discrimination Black people have faced for decades.
Since being provided with real opportunities for creative engagement during their free time, youth at our partner schools have grown into attentive and dedicated music students who thrive in the creative spaces we provide. One story from early 2020 illustrates this transformation. Upon being informed of the absence of their teacher one afternoon, choir students as young as nine insisted they still hold class, asking our Program Administrator Sibu Nyamakazi to lead activities so they could finish their day's practice before heading home. In years prior, these students would have had no one to organize any activities for them after school. Our students also take opportunities to showcase their talents and creativity, performing at school events in front of hundreds of other students. They particularly love performing at their schools during National Heritage Month each September.
Like the rest of the world, the Imvula Music Program is currently battling coronavirus variants and spikes, public closures and openings, and general uncertainty. The program is working with local authorities to safely engage local youth through music programming. There have been some stand-alone music activities in recent weeks and months, and moving past the health and economic crisis to reopen schools and community centers will have a hugely positive impact on the children and the families we serve. We are readying ourselves for a new normal post-COVID, and are already working on new initiatives. We have begun a nutrition program to address food security needs many of our students face, have partnered with a community center in the Nyanga township that can serve as a centralized location for community events, and are identifying musicians and cultural actors to employ as new teachers in order to increase our reach. PFCF and Imvula share the belief that access to music and to one's culture should be available without obstacles. Together, we will expand this access across Cape Town and use music as a tool to heal, unite, and empower the next generation of leaders.
Playing For Change Foundation is a 501(c)3 organization that strives to create positive change through music education and the arts. PFCF operates 15 music programs engaging marginalized youth across 11 countries and has positively impacted more than 40,000 lives since 2007. Find out more at www.playingforchange.org.