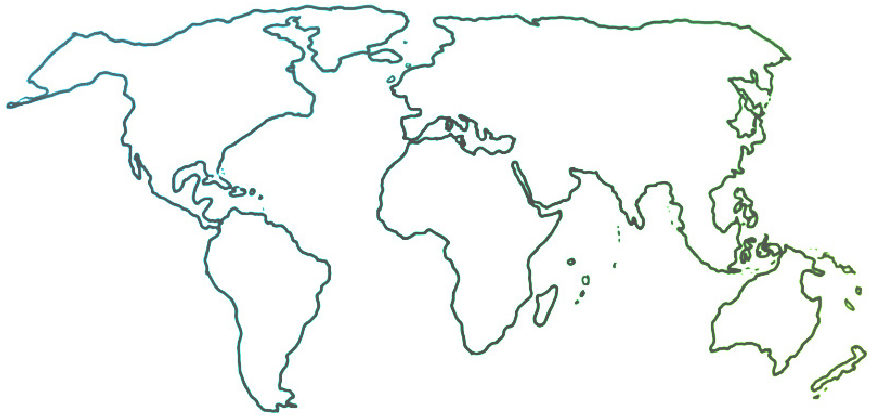 The Ensemble seeks to connect and inform all people who are committed to ensemble music education for youth empowerment and social change.
Share Your Time & Talent: Sistema Connect
01-08-2020
Looking for a meaningful New Year's Resolution that will benefit children and your own musical journey? Sign up to become a Sistema Connect Volunteer and help an emerging El Sistema program, whether through travel or from the comfort of your home. Sistema Connect is a new initiative founded in the U.S.; its mission is to connect people who want to share their skills with programs who need those skills.
The first time an El Sistema colleague asked me for advice, I was unsure of whether I had anything worthwhile to share. Nevertheless, we met one afternoon over coffee and spent hours describing our experiences and struggles with fundraising, managing staff and building a board of directors. We found the conversation mutually beneficial, thinking through challenges and problem-solving together. A few months later, an El Sistema program in Kenya asked if I would spend a month of my summer helping them launch a strings program. The following year, a program in the Philippines asked if I would facilitate a week-long training for teachers.
All these volunteer opportunities came about through random meetings and conversations, and each time I jumped at the chance to help a fellow program, knowing that the experience would not only benefit others, but also help me define my career goals. Once I started working with The World Ensemble, I heard of other programs in need of advice and assistance. That is how the idea for Sistema Connect was born: to serve as the "volunteer extension" of The World Ensemble, providing mutually beneficial connections between individuals and programs within the far-flung reaches of the El Sistema movement.
What is a Sistema Connect Volunteer? It's anyone who wants to share skills, knowledge and energy with another program that could benefit from the sharing. Over my years of involvement with El Sistema, I have met countless music teachers, musicians, college and graduate students and El Sistema enthusiasts who are eager to get involved with our work, or who have already had meaningful experiences volunteering for El Sistema-inspired programs. One such individual, Sarah Harris, is a violin tutor in the United Kingdom who recently volunteered during her summer vacation for Youth Orchestra of Namibia (YONA).
She wrote of her experience:
"Volunteering for YONA was a wonderful experience on many levels, both personally and professionally. Being immersed in YONA's vibrant musical community, swapping knowledge with other YONA teachers, and having great fun with the children gave me fresh inspiration and motivation for my own teaching practice on my return home.
"As an advocate of using music as a vehicle for social change, I also learned about what goes on behind the scenes in terms of staff dedication, funding, resources, and pastoral care—all essential knowledge for my future aspiration to become fully involved in a like-minded programme. On a personal level, volunteering gave me a unique opportunity to bond with people from many different Namibian cultures, and I feel privileged in being able to learn about the lives of others that are very different from my own."
We need more of these stories. We need more connections, cross-cultural exchanges, emails, and Skype calls in which we share ideas, challenges, wisdom, and moral support. Every person who works in the El Sistema field has something to offer. And now there is an easy way that all of them can share their time and talents: by signing up as a Sistema Connect Volunteer.
Here's how it works: When you sign up, you describe your skills and knowledge. Sistema Connect responds by suggesting possible matches with programs that need those skills and knowledge. Volunteer opportunities can take place on-site (travel!) or remotely (from home!), and volunteer-program matches can last a week, month, or even a year, based on availability.
Even those who are new to the field have skills to share. Remember the El Sistema principle: A child who knows three notes can teach a child who only knows two. The same applies for this work: whether you've been teaching for years or you're still in school, there is so much that you can offer to others in this field.
So far, 18 programs have requested volunteer help. These volunteer opportunities range from short-term guidance on fundraising plans to year-long teacher placements. We asked programs how a volunteer would benefit their students, and here are some of their responses.
[We need help] training music teaching artists because we have a lot of teachers who didn't go to college and are teaching three or more instruments.
We need urgent help with fundraising, since we offer our program, including healthy meals and transportation, completely free.
The best volunteers are professionals or advanced amateurs who assist our local teachers. This helps our teachers by lowering their work pressure, teaching them new skills, and creating interesting exchanges.
We believe Remote Lessons will be a great help. Since most volunteers [in our program] are high school students, we would like them to receive some training from professionals. There are so many students without access to music education here, so any support via Skype or other remote platform would be greatly appreciated.
We need help with curriculum development. [Our program] has launched and we want to be confident in what we do with our curriculum, to be a role model to other programs.
We need teaching artists desperately, so that we can offer uninterrupted services to our students.
As we begin a new year, consider adding such an experience to your list of goals. Signing up does not obligate volunteers or programs to do anything, but it opens the possibility to begin an experience that will impact your life and work for years to come. Also, signing up is free, and there are no fees involved for volunteers or programs. Funding for travel is not guaranteed, but we will do our best to make it work. Check out our site to learn more and read our Frequently Asked Questions. Then sign up to volunteer here.