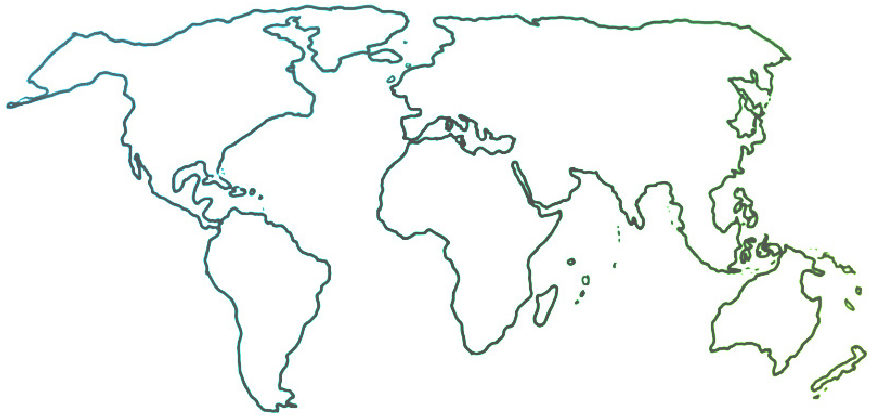 The Ensemble seeks to connect and inform all people who are committed to ensemble music education for youth empowerment and social change.
Africa
Safaricom Youth Orchestra
06-25-2019
The Safaricom Youth Orchestra (SYO) is a flagship project of Safaricom Company Ltd., Kenya's leading mobile phone company, and managed by the Art of Music Ltd. on behalf of the company. The orchestra is committed to its mission of 'establishing a youth ensemble that presents the best in personal and collective discipline and development through orchestral music performance'.
The Safaricom Youth Orchestra was established in March 2014 and officially launched in April 2014 by Safaricom CEO and SYO Founder Mr. Bob Collymore, who was inspired by hearing a leading youth orchestra in Europe.
To be a member of the orchestra, players go through an audition held once a year – usually in March/April. The audition process covers prepared works, aurals, sight-reading, and a general Q&A, done by the tutors. The audition focuses not only on playing ability, but also on the potential of the players, their ability to learn, and their general character. After passing the auditions, incoming members and their parents are taken through an orientation program about expectations of the orchestra on the part of both parents and players.
The members of the orchestra range in age from 10 to 17 years, and come from varied social, economic, cultural, racial, and educational backgrounds. The orchestra is therefore an equal opportunity group, where all are respected as equals. They rehearse in sectionals and tutti for three hours every Saturday (for 12 weeks a term) at the company's headquarters. Members of the orchestra are trained by the best of instrumental tutors in Kenya, with Dr. Duncan Wambugu and Mr. Levi Wataka as Music Directors.
The orchestra strives to hold concerts at the end of every term, to showcase the repertoire they have learnt through the term, and there is always a big End of Year & Graduation Concert at the end of the orchestral year. Since its founding, the orchestra has graduated over 40 members, some of whom have gone on to pursue further education in music at various universities locally and internationally. Others have enrolled in other disciplines apart from music, but have successfully joined various orchestras in their universities.
Apart from its regular concerts, the orchestra has performed at various national celebrations, awards ceremonies, and Safaricom functions. It was also honored to perform at the annual Safaricom International Jazz Festival for the past four years, sharing the stage with award winning artists like Kirk Whalum, Jimek, Winton Marsalis, and many more. The orchestra is also involved in various community activities—for example, performing for children at the cancer wing of the national hospital, and performing and engaging with members of Ghetto Classics.
The orchestra provides an opportunity of a lifetime for members to play in a world class ensemble, play world class repertoire, and learn firsthand the value of respect, tolerance, hard work, and discipline. This experience enables them to approach their future studies and careers with passion, drive, and discipline.
Author: Duncan M. Wambugu, Music Director, Safaricom Youth Orchestra
Date Published: 25 June 2019
---
Orquesta Juvenil Safaricom
Por Duncan M. Wambugu, Director Musical, Orquesta Juvenil Safaricom 
La Orquesta Juvenil Safaricom (SYO) es un proyecto emblemático de la Empresa Safaricom Ltd., la compañía de telefonía celular líder en Kenya, y manejada por el Art ofi Music Ltd. en nombre de la compañía. La Orquesta está comprometida con su misión de "establecer un ensamble Juvenil que presenta lo mejor en disciplina personal y colectiva, y desarrollo a través de la interpretación de música orquestal."

La Orquesta Juvenil Safaricom se estableció en Marzo de 2014 y se lanzó oficialmente en abril de 2014 por el CEO de Safaricom y el fundador de la SYO el señor Bob Collymore, quién se inspiró al escuchar una orquesta juvenil líder en Europa.

Para ser un miembro de la Orquesta, los músicos pasan por una audición que se realiza una vez al año – usualmente en Marzo/Abril. El proceso de audición incluye obras preparadas, examen auditivo, primera vista, y sesiones de preguntas y respuestas hechas por los tutores. La audición se enfoca no solo en la habilidad para tocar un instrumento, sino también en el potencial, su capacidad de aprender y su carácter general. Después de pasar las audiciones, los miembros entrantes y sus padres pasan por un programa de orientación sobre las expectativas de la orquesta por parte de los padres y los músicos.

La edad de los miembros de la Orquesta está entre los 10 y los 17 años, y vienen de una variedad de entornos sociales, económicos, culturales, raciales, y educacionales. La Orquesta es, entonces, un grupo de igualdad de oportunidades, donde todos son respetados como iguales. Ellos ensayan en seccionales y tutti por tres horas cada sábado (durante un término de 12 semanas) en el epicentro de la compañía. Los miembros de la Orquesta están entrenados por los mejores tutores instrumentales en Kenia, con el Dr. Duncan Wambugu y el señor Levi Wataka como Directores Musicales.

La Orquesta se esfuerza por presentar conciertos al final de cada término, para mostrar el repertorio que han aprendido durante el periodo, y siempre hay un gran Concierto de Fin de Año y Graduación al final del año orquestal. Desde su fundación, la Orquesta ha graduado más de 40 miembros, algunos de los cuales han continuado su educación superior en música en varias universidades locales e internacionales. Otros se han matriculado en otras disciplinas diferentes a la música, pero se han unido exitosamente a varias orquestas en sus universidades.

Además de sus conciertos regulares, la Orquesta ha interpretado en varias celebraciones nacionales, ceremonias de premios, y funciones de Safaricom. También tuvieron el honor de tocar en el Festival Anual Internacional de Jazz Safaricom los últimos cuatro años, compartiendo escenario con artistas galardonados como Kirk Whalum, Jimek, Winton Marsalis, y otros más. La Orquesta también está involucrada en varias actividades comunitarias – por ejemplo, tocar para los niños en el ala de cáncer del hospital nacional, y tocando y participando con miembros de Ghetto Classics.

La Orquesta proporciona una oportunidad única en la vida para los estudiantes para tocar en un ensamble de talla mundial, tocar repertorio de talla mundial, y aprender de primera mano el valor del respeto, la tolerancia, el trabajo duro, y la disciplina. Esta experiencia les permite abordar sus futuros estudios y carreras con pasión, unidad, y disciplina.