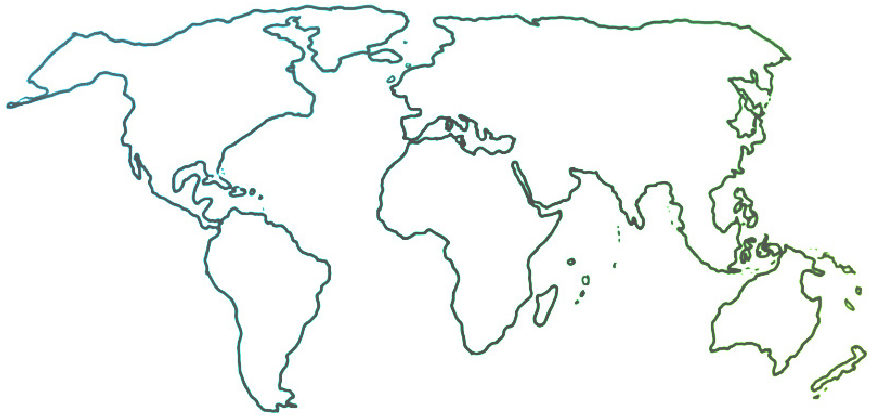 The Ensemble seeks to connect and inform all people who are committed to ensemble music education for youth empowerment and social change.
Uncategorized
A Space of Our Own: The Atlanta Music Project's New Headquarters
06-25-2019
Nine years ago, 19 elementary schoolchildren gathered at the Gilbert House, an old house in southwest Atlanta, to begin their journey towards becoming musical artists. Over the course of the following decade, these children were joined by hundreds of others; together, they all practiced, performed, and evolved into dedicated young artists. Some students played string instruments and wind instruments, while others sang. Across the city of Atlanta, Atlanta Music Project (AMP) students have performed at both small community centers and large venues like the Mercedes-Benz Stadium. It was only a matter a time for local philanthropists to take notice of AMP and want to get behind our dedicated and talented young artists, and our mission: to empower underserved youth to realize their possibilities through music.
As our organization grew, a dream emerged of having our own headquarters space for AMP concerts, classes, and community events. After much deliberation and many fundraising efforts, thanks to our board of directors and Executive Director Dantes Rameau, the Atlanta Music Project Center for Performance and Education held its grand opening on May 22, 2019. Since the founding of AMP in fall 2010, we have served the Capitol View neighborhood in southwest Atlanta. The majority of our sites (both previous and current) have resided in the 30310 and 30315 zip codes, which surround the new AMP Center. Many students who are in our programs already live in these communities. Although we had many opportunities to establish a headquarters space in other areas of Atlanta, we knew we wanted to stay close to our students. So it's fitting that our first headquarters is in Capitol View.
Our new space will alleviate some of the challenges our staff has faced with the logistics of scheduling lessons and concerts.  In previous years, our programs staff struggled to find space and schedule lessons for the 75 students in our AMP Academy, our private weekly training program for advanced musicians and vocalists. Though auspicious, our partnership with the City of Atlanta Department of Parks and Recreation only allots us limited time in their spaces, with conditions attached. With our new headquarters, we can better accommodate teaching artists and students for AMP Academy lessons, and the best part is that our staff has more control over the schedule and the space we use.
The new Center will also allow us to streamline our operations for AMP Youth Orchestras and Choirs, our premier training program for 100 musicians and vocalists in middle and high schools. Our partnership with Atlanta Public Schools gives us access to a local middle school for rehearsals, music lessons and performances. To effectively run this program at the school, AMP not only rents space, but also has to bring teaching artist materials (e.g. sheet music and scores) as well as administrative materials (e.g. printers, paper, pens, pencils, etc). Our new headquarters will reduce costs on renting space and we will not have to transport our equipment and program materials back and forth.
Notably, the journey to our new headquarters could not have come at a better time for AMP. Our new headquarters is a former grocery storefront that was vacant for ten years.  With the signing of our lease in January and renovations coming to an end in May, Co-Founders Dantes Rameau and Aisha Moody were conscious of how AMP's physical presence would impact not only our musicians, families, and staff, but also the residents of the neighborhood.
For Cello Teaching Artist Ismail Akbar, the AMP Center represents a full circle moment. Ismail grew up near our new headquarters, and he is a living example of how music education impacts people at an early age. He benefited from the Atlanta Symphony Orchestra's Talent Development Program, and continues to perform professionally across the country. When Ismail first saw the new facility, his excitement was infectious. He was giddy about our four rehearsal rooms and six individual practice rooms with Wenger Soundlok walls and doors. His personal favorite feature is the Metronome, which is featured in each rehearsal and practice room. Ismail is one of a handful of teaching artists who gives AMP Academy weekly lessons and teaches students in our AMP Youth Orchestra ensembles.
The location of our headquarters is important to both our students and their families. We at AMP believe that talent doesn't have a zip code; therefore, easy access to our building is a priority. The AMP Center is within walking distance for our musicians and families who already live in the neighborhood. Our center is also accessible via public transportation, and we are a ten-minute walk from the Atlanta BeltLine. Brent Brewer, one of our AMP parents, lives on the BeltLine; he walks his daughter Solé, a member of AMP Academy and AMP Youth Choir, to and from her lessons, rehearsals, and performances. Ultimately, we want AMP parents and guardians to feel that their children have a safe space to go. We also want AMP parents to have more access to our staff and teaching artists during the traditional 9am to 5pm workday.
Another feature of our building is the "The Flight of the Fireflies" mural, which we commissioned from local painter Ashley D. Thomas. In this mural, larger-than-life AMP musicians are shown playing their instruments and singing for the Capitol View neighborhood. Local heroes and residents of the neighborhood are also portrayed engaging with our students. One local hero who will be in the mural is Ms. Stacey Hopkins, who is lovingly called the unofficial mayor of Erin Street (a street not too far from our headquarters). While our building was in renovation, she played a key role in making sure it wasn't vandalized and/or broken into. Ultimately, the "Flight of the Fireflies" mural symbolizes AMP's presence in the community, while visually connecting AMP to the people of the neighborhood.
Last but not least, one of the most exciting aspects of the AMP Center is our state-of-the-art performance hall. The hall seats up to 175 people and has a black box feel with beautiful acoustics and lighting, making performances like our AMP Summer Series Cafe deliciously intimate. We are now able to host more masterclasses with guest artists like Imani Winds for both AMP students and community members. For our students, this performance space will not only help give them confidence because of the intimate feel, but also give them opportunities to experiment with their artistry.
The past nine years of AMP's growth have been inspiring and sometimes breathtaking. We still have a long way to go to increase access to music education in our community.  But as we embark on our tenth anniversary, it is heartwarming to know that the staff, musicians, and families of the Atlanta Music Project have a new space to call home.
Author: Adewunmi R. Oke, Development Associate, Atlanta Music Project
Date Published: 25 June 2019
---
Nuestro propio espacio: La nueva sede del Atlanta Music Project
Por Adewunmi R. Oke, Asociado de Desarrollo, Atlanta Music Project
Hace nueve años, 19 estudiantes de escuelas primarias se reunieron en la casa Gilbert, una casa antigua en el suroeste de Atlanta, para iniciar sus caminos para convertirse en artistas musicales. En el transcurso de la siguiente década a estos niños se les unieron cientos de otros más. Juntos estudiaron, tocaron y evolucionaron hasta convertirse en jóvenes artistas. Algunos estudiantes tocaban instrumentos de cuerda y de viento, mientras otros cantaban. En la ciudad de Atlanta, los estudiantes del Atlanta Music Project (AMP) han tocado en pequeños centros comunitarios y en grandes lugares como el estadio Mercedes-Benz. Solo fue cuestión de tiempo para que filántropos locales notaran a AMP y quisieran respaldar nuestros dedicados y talentosos jóvenes artistas y nuestra misión: empoderar jóvenes de bajos recursos para reconocer sus posibilidades a través de la música.
A medida que nuestra organización creció, surgió el sueño de tener nuestra propia sede para los conciertos, clases y eventos comunitarios del AMP. Después de mucha deliberación y muchos esfuerzos de recaudación de fondos, y gracias a nuestra junta de directores y director ejecutivo Dantes Rameau, el Centro para Espectáculos y Educación del Atlanta Music Project tuvo su gran inauguración el 22 de Mayo del 2019. Desde la fundación del AMP en el otoño del 2010, hemos servido al barrio Capitol View en el Suroeste de Atlanta. La mayoría de nuestros sitios (antiguos y actuales), han residido en los códigos postales 30310 y 30315, los cuales están alrededor del nuevo centro AMP. Muchos estudiantes que están en nuestro programa ya vivían en estas comunidades. Aunque tuvimos muchas oportunidades de establecer una sede en otras áreas de Atlanta, sabíamos que queríamos estar cerca a nuestros estudiantes. Así que es apropiado que nuestra primera sede esté en Capitol View.
Nuestro nuevo espacio aliviará algunos de los desafíos que nuestro equipo ha tenido que enfrentar con las logísticas organizando clases y conciertos. En años anteriores, el equipo de nuestros programas, pasaron trabajos buscando espacios y organizando clases para 75 estudiantes para nuestra academia AMP, nuestro programa semanal de capacitación privada para músicos y vocalistas avanzados. Aunque auspiciado, nuestra asociación con el Departamento de Parques y Recreación de la Ciudad de Atlanta solo nos otorga tiempo limitado en sus espacios, con las condiciones adjuntas. Con nuestra nueva sede podemos acomodar mejor a artistas formadores y estudiantes para las clases de la academia AMP, y la mejor parte es que nuestro equipo de trabajo tiene más control sobre los horarios y los espacios que usamos.
El nuevo Centro también nos permitirá seguir nuestra línea de operaciones para las orquestas y coros del AMP, nuestro programa principal de capacitación para 100 músicos y vocalistas de escuelas media y secundaria. Nuestra alianza con las escuelas públicas de Atlanta nos da acceso a la escuela media local para ensayos, clases de música y presentaciones. Para ejecutar este programa apropiadamente en la escuela, AMP no solo renta el espacio sino que también tiene que traer los materiales para los artistas formadores (ej. Partituras y scores) así como también material administrativo (ej. Impresoras, papel, lapiceros, lápices, etc.). Nuestra nueva sede reducirá costos en renta de espacios y no tendremos que transportar nuestro equipamiento y materiales de ida y vuelta.
Notablemente, el camino hacia nuestra nueva sede no podría llegar en un mejor momento para AMP. Nuestra nueva sede solía ser una tienda de comestibles que estuvo vacante durante 10 años. Firmando nuestro contrato en enero y culminando remodelaciones en mayo, los co-fundadores Dantes Rameau y Aisha Moody fueron conscientes de cómo la presencia física de AMP impactaría no solo nuestros músicos, familias, y equipo de trabajo, sino que también a los residentes del vecindario.
Para el artista formador de cello Ismail Akbar, el Centro AMP representa un momento de círculo completo. Ismail creció cerca de nuestra nueva sede, y él es un ejemplo vivo de cómo la educación musical afecta a las personas desde una edad temprana. Él se benefició del programa de desarrollo del talento de la orquesta sinfónica de Atlanta, y continuó tocando profesionalmente alrededor del país. Cuando Ismail vio la sede por primera vez, su emoción fue contagiosa. Él estaba mareado por nuestras cuatro salas de ensayo y seis salas de estudio individual con paredes y puertas Wenger Soundlok. Su elemento favorito fue el metrónomo, que se encuentra en cada sala de ensayo y de estudio individual. Ismail es uno del puñado de artistas formadores que dan clases semanales en la academia AMP y enseñan a estudiantes de nuestros ensambles de la Orquesta Juvenil AMP.
La ubicación de nuestra nueva sede es importante para nuestros estudiantes y sus familias. Nosotros en AMP creemos que el talento no tiene un código postal; sin embargo, el fácil acceso a nuestro edificio es una prioridad. El centro AMP está a una distancia caminable para nuestros músicos y las familias quienes ya viven en el vecindario. Nuestro Centro también es accesible vía transporte público, y estamos a diez minutos caminando desde la Atlanta BeltLine. Brent Brewer, uno de nuestros padres en AMP vive en BeltLine; el camina con su hija Solé, una integrante de la academia AMP y el coro juvenil AMP, desde y hacia sus clases, ensayos, y presentaciones. Últimamente, queremos que los padres de AMP y guardianes sientan que sus hijos tienen un espacio seguro donde ir. También queremos que los padres de AMP tengan más acceso a nuestro equipo de trabajo y artistas formadores durante la jornada de trabajo tradicional de 9am a 5pm.
Otra característica de nuestro edificio es el mural "El vuelo de las luciérnagas", el cual comisionamos a la pintora local Ashley D. Thomas. En este mural, más grande que la vida, los músicos de AMP se muestran tocando sus instrumentos y cantando en el barrio de Capitol View. Héroes locales y residentes del barrio también están retratados junto con nuestros estudiantes. Un héroe local que estará en el mural es la señora Stacey Hopkins, quien es amorosamente llamada la alcaldesa no oficial de la Calle Erin (una calle no muy lejos de nuestra sede). Mientras nuestra sede estaba en remodelación, ella jugó un papel clave asegurándose que no fuera vandalizada y/o dañada. Últimamente, el mural "El vuelo de las luciérnagas" simboliza la presencia de AMP en la comunidad, mientras conecta visualmente AMP con la gente del barrio.
Por último, pero no menos importante, uno de los más emocionantes aspectos del Centro AMP es nuestra sala de espectáculos de última generación. La sala tiene capacidad para 175 personas y tiene una sensación de caja negra con una hermosa acústica e iluminación, haciendo las presentaciones como nuestra Serie de Verana de Café AMP deliciosamente íntima. Ahora estamos en la capacidad de tener más clases maestras con artistas invitados como Imani Winds para los estudiantes y miembros de la comunidad de AMP. Para nuestros estudiantes, este espacio de presentaciones no solo ayudará a darles confianza debido a la sensación de intimidad, sino que también les dará la oportunidad de experimentar con su arte.
Los pasados nueve años del crecimiento de AMP han sido inspiradores y a veces impresionantes. Aún tenemos un largo camino que recorrer para aumentar el acceso a la educación musical en nuestra comunidad. Pero mientras nos embarcamos en nuestro décimo aniversario, es reconfortante saber que nuestro equipo, músicos, y familias del Atlanta Music Project tienen un nuevo espacio el cual pueden llamar hogar.