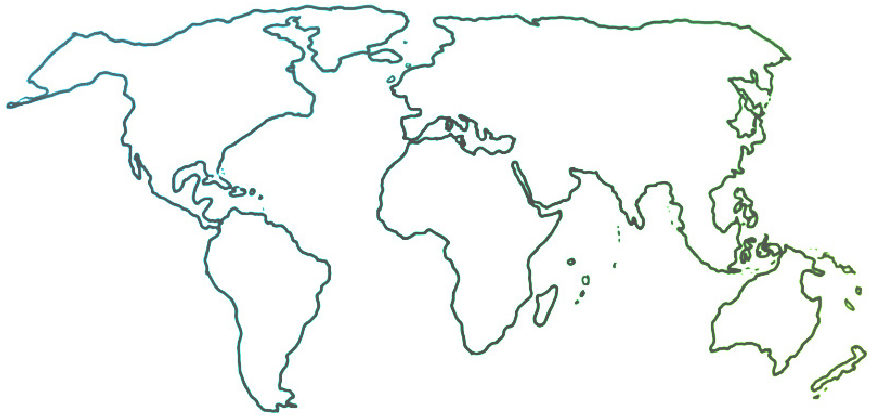 The Ensemble seeks to connect and inform all people who are committed to ensemble music education for youth empowerment and social change.
Asia, Asia/Oceania, Featured, Student Voice & Leadership, the world ensemble
Radical Inclusion and Friendship in Arohanui Strings
Alison Eldredge, Director, Arohanui Strings, (Sistema Hutt Valley/ Wellington, New Zealand)
04-02-2020
"Exclusion lies at the root of all social ills."
~ José Antonio Abreu
"He aha te mea nui o te ao? He tangata, he tangata, he tangata."
"What is the most important thing? It is the people, the people, the people"
~ Maori saying
"Start small, be inclusive, get together!"
~ Gustavo Dudamel, speaking at Take a Stand Symposium, Los Angeles, CA 2017
I moved to New Zealand in 2010, when my husband began a job with the NZ Symphony Orchestra. After years of playing violin professionally, Suzuki and Waldorf/Steiner teaching, and raising our two daughters, I found myself for the first time in decades with time and space to contemplate going in a new direction.
I was moved and inspired by a DVD of the El Sistema movie "Tocar y Luchar," given to me by a colleague who grew up through El Sistema in Venezuela. It immediately inspired curiosity—and then it was just a matter of waiting for the right time and place. I have always had a fascination with how children learn, and so, burning with enthusiasm, I set out to start a Sistema experiment in my new backyard: the northern suburbs of Wellington, NZ!
Without instruments or funding, I started teaching music to an entire first grade class at a nearby school in Taita, a mixed neighbourhood of Maori, Pacific Island, and immigrant refugee families. When we finally got a few instruments, the children were delighted by the new sounds. Congo refugee Natali said: "It sounds like a bird is inside!"
Soon older siblings wanted to try as well, and we started after-school classes. Donated instruments began streaming in, thanks to the generosity of Wellington's music community. Arohanui Strings is now in our tenth year, and we have expanded to four núcleos, two in Wellington and two in the Hutt Valley, north of the city. We have eight paid teachers and many volunteers of all ages.
Each music center has its own character, built around the teachers and children who participate. The original núcleo has 90 students, and there are around 35 students in each of the other three núcleos, totalling 195 in after-school orchestra programs. We reach an additional 250-plus through in-school music classes, and another 50-60 in Holiday Courses, which run twice a year and give new students a chance to start with an intensive week of music-making.
It is reassuring to know that the el Sistema mantra includes the idea of struggle/striving, as we find it applies not only to the individual struggle/striving of learning an instrument but also to the day-to-day operation of our programs. We have outgrown our venues three times in two years, and we struggle to find adequate funding, buy and maintain instruments, and meet the needs of our students. Overcoming these obstacles is a creative process in which our whole team participates. Here are a few examples.
After school, our students are hungry! We are able to offer a healthy "afternoon tea" thanks to a partnership with local organization Kaibosh Food Rescue. Volunteers and teachers prepare this offering. It is one way of expressing joy and abundance in a world of chronic stress!
Inspired by a Facebook post from Sistema Toronto, we've held two "painted violin" art auction galas. Longtime volunteer and Board Chair Stephanie McLean spearheaded and hosted the first gala at her own house. It was a memorable event, with donations from some great Kiwi artists and a hilarious auctioneer driving prices ever higher. Our dear friends in the NZ String Quartet provided live music, as they have on many occasions since, lending their artistry for the Sistema kaupapa (purpose) of making music available to all, not just the privileged few.
Since 2013, one of our most consistent and generous funders has been Orchestra Wellington. Our partnership with O.W. has been of huge importance to us. They sponsor our Holiday and in-school programs and offer our tamariki (children) a chance to play side-by-side with them twice a year on professional stages.
We also have a partnership with a new-music organization, SOUNZ, which supports emerging composers. Every year, a young New Zealand composer is chosen to write a piece for our side-by-side concert with Orchestra Wellington. The students are open to new musical language, and they enjoy the chance to meet with composers and learn about their work.
Our growth as an organization means that we have had to develop systems for data collection, attendance, communication with families, etc. This information-gathering requires patience, tech savvy, and overcoming resistance to things like risk assessment management…we are getting there!
Since 2015, we have had a national consortium, Sistema NZ, consisting of three of the first Sistema-inspired programs in New Zealand: Arohanui Strings, Sistema Aotearoa and Sistema Whangarei. It is a loose-knit but determined group of like-minded organizations, supporting each other with big and small questions alike.
More and more, I am discovering that the answer to questions like "How do you avoid burn-out?" and "Why do children want to come to class?" is one and the same: friendships. Friendships with colleagues; friendships with fellow students/musicians. I have not been to Venezuela, but I intuit that friendships underly the incredible energy of the music-making in orchestras like the Simon Bolívar and the Teresa Carreño orchestras. I cannot give thanks enough for my music friends and colleagues here in Wellington and throughout the country.
We have also worked hard to build up a dedicated group of teachers, a core group who have stayed committed to the program for years. They have built long, sustaining relationships with students, and the sense of momentum is very rewarding. I have heard, more than once, the comment "I find this kind of teaching more interesting than my regular private lessons!" The motivation is different, and the learning process, being social, is unique and fascinating.
Over the past few days we have had to make the hard decision to pause our programs, because of the coronavirus, but we are working on a series of two-minute videos for our students, from "Twinkle" to shifting and vibrato exercises.  We're confident that music and friendships will see us through. Radical inclusion is just the beginning of changing lives—but it's a great beginning!
Nga mihi nui from Aotearoa!