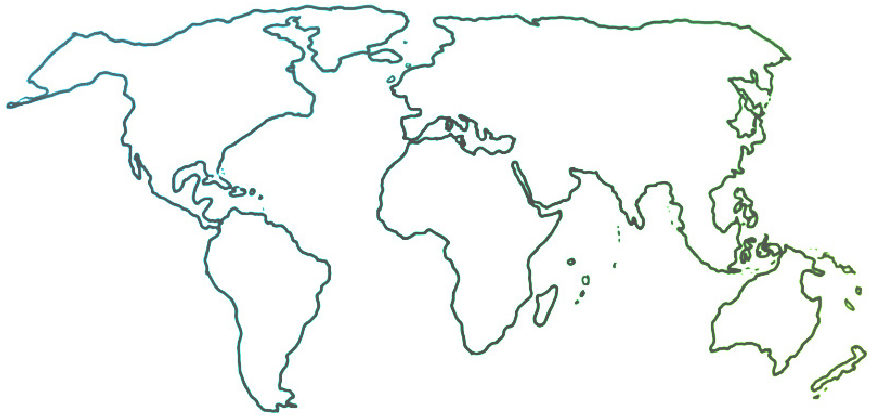 The Ensemble seeks to connect and inform all people who are committed to ensemble music education for youth empowerment and social change.
Latin America, Perspectives & Collective Action, the world ensemble
Nurturing the Artistry in Leadership: Wind Conductor Development In Chile
04-02-2020
"How hard could it be?"
This was my initial mindset in December of 2019, when I received news that I was to lead a Wind Conductor Intensive in Santiago as part of my work with the Global Leaders Program. I was delighted to learn that one of my most important early mentors, Maestro Carl Hammond, would also be in Santiago working with me as a co-clinician on this course. After 30 years, this professional reconnection promised a wonderful collaborative experience. But the thought of going to Chile to work with a group of conductors I had never met, in a language I don't speak, with a band I had never heard and in a country facing significant societal challenges soon gave me pause. Despite my excitement, this assignment was sure to present special challenges for us to overcome.
First, a bit of context on conductor intensives. The training of young conductors is well developed in some countries. Many universities and colleges in the U.S.A., the U.K., and Europe offer programs tailored for conductors with interests in orchestra, choir, and band direction at the graduate level. Elsewhere, the situation is surprisingly fluid, relying on individuals working within institutions to establish programs themselves. These programs often serve as adjuncts to pre-existing teaching and ensemble programs. In this way, it can be difficult for conductors to get the help they need to address problems, share knowledge, and receive feedback. This is especially true once they already hold positions, when professional reputation can be so important. As conductors, we should model lifelong learning for our students and constantly reflect on how we can more effectively infuse this philosophy into our ensembles; we must "walk the talk." But it is difficult to find opportunities to actively and safely foster peer mentorship. The lack of viable conductor development opportunities is a serious problem that threatens the development of ensembles everywhere, especially those in schools and in the wider community.
From the outset, this project faced some hurdles. This was the very first conductor intensive offered for wind conductors in Chile, so we had to construct a course based on what we guessed participants would value. We also needed to activate networks in order to reach prospective participants. A key aspect of any conductor intensive is the capacity and quality of the clinic ensemble, and initially we were delighted that the PDI Banda Sinfónica in Santiago was proposed. However, we became aware of the potential negative impact of collaborating with a government-supported ensemble; we were unsure if the project would attract conducting participants because of the political situation in Chile, where recent events may have undermined the public's trust in government institutions.
Ultimately, we were delighted to see that the project was fully booked within hours of the first advertisement. The PDI Banda Sinfónica, a truly wonderful group of very accomplished professional musicians, represented the highest standards of their organization in both their musicianship and collegiality. It was a joy for all of us to make music with this ensemble, and we built many bridges over the week through the medium of music.
The class of ten active podium participants and five auditors came to us from a wide variety of organizations, including professional bands, community groups, and the education sector. Though the cohort was highly experienced, there was still a palpable thirst for knowledge and shared growth. Each morning, we met and completed modules on topics of vital interest to conductors—including a review of basic technique, rehearsal techniques, score study, repertoire selection, programming, leadership, the importance of positive psychology in rehearsals, and secrets of great conducting. Each afternoon, our participants conducted the PDI Banda Sinfónica across a diverse repertoire of works that posed significant technical and stylistic challenges.
So what did we achieve? First, the creation of a positive collegial environment, where we recognized and celebrated conducting as the best job in the world. This environment provided a safe space for extraordinary growth through speculation, risk taking, experimentation, and collaboration. All the conductors worked extremely hard, and with humility, to improve their technique—placing artistry at the center of their musical collaborations. One conductor was initially very guarded and reluctant to accept suggestions, but it was wonderful to celebrate his transformation through the week; he began to trust our feedback and felt safe to try new approaches to substantially improve his technique and engagement with the ensemble. My fellow clinician and I hope that the attending conductors continue to explore these new learnings and philosophical outlooks further in their own musical communities.
In a world of increased uncertainty, it is time for the artists to step forward and innovate solutions. We need to create every opportunity for people's innate artistry to shine brighter. As an international music community, we must continue to work to develop and encourage the ongoing capacity of conductors in the areas of artistry, technical skill, musical capacity, and working positively with people. We need strong musical leaders to inspire others, to help fan the artistic flame, and to make the world less grey.