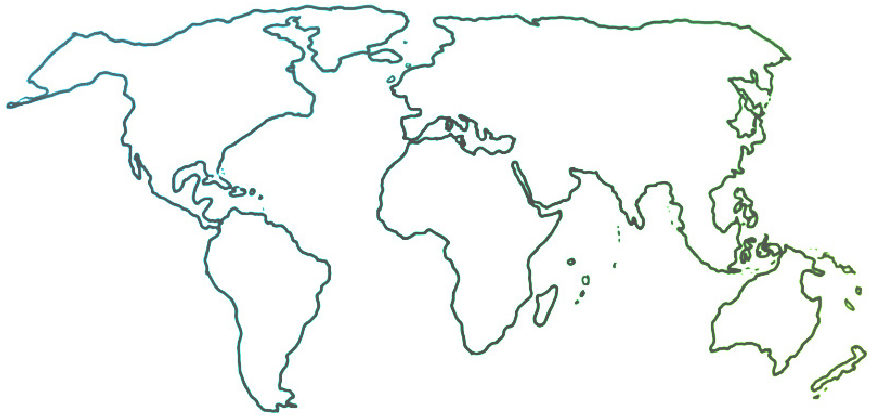 The Ensemble seeks to connect and inform all people who are committed to ensemble music education for youth empowerment and social change.
Musicaustral Nurtures a Modern Latin Folk Music Community
08-05-2020
The story of Latin American folk music in 20th century Chile illustrates how artists reflect and impact societies. One of the most important figures of this period was Violeta Parra (1917-67), a visionary artist and activist known as the "Mother of Latin American Folk." Parra led the Nueva Canción Chilena, a revival of Chilean folk music and traditions. Her life and work inspired generations of musicians who gave voice to social and political movements throughout Latin America.
Parra's passion gave renewed prominence to Chilean-centered music learning, inspiring many Chilean composers to bring their folk heritage into the foreground of their teaching. One of these was Chilean composer and percussionist Daniel Emden, founder of Camp Musicaustral in Frutillar, Chile.
Before he established Musicaustral, Emden founded the musical group Color Violeta, which reimagines Latin American folk music traditions in the present day. Formerly based in Montreal before relocating to Chile, the group spent years touring and presenting masterclasses and workshops. After working with student musicians throughout Canada, Emden was "amazed by the quality of their academic training and their experiences in recognized musical camps and residences." Comparable programs did not exist for young musicians in Chile. Emden decided to further the legacy of Parra by creating such a program for Latin American students to study their musical heritage. Thus, Musicaustral was born in January 2016.
Musicaustral started with a simple mission: "to connect young musicians with a passion for Latin American roots music and deepen their musical knowledge in an immersion program." Designed for students between the ages of 18 and 27, the program is made accessible to young people of "all social classes and cultural backgrounds." Musicaustral began with ten students in its first year. Since its inception, it has reached a total of 44 students, 20 educational staff, and 15 volunteers and coordinators. Many participants return and remain involved in the program.
The program is held in the idyllic 19th century German farmhouse where Emden and his partner Fabi Peña live. Their home overlooks Lake Llanquihue, and multiple volcanoes can be seen on the horizon on a clear day. Students enjoy a full schedule of instrumental lessons, group classes, workshops, ensemble rehearsals, masterclasses, and concerts. Musical instruction focuses on the study of rhythms and their cultural origins, such as the cueca, festejo, candombe, huayno, chacarera, and others. These styles are taught by an international faculty of experts and provide students with a deep understanding of Latin cultural and musical traditions.
Although there are many programs that teach western classical music, few utilize repertoire and practices that are responsive to the cultures of South America. By focusing on Latin folk traditions, Musicaustral centers its musicians' experiences around their shared musical heritage. This reflects and reinforces Musicaustral's mission, empowering students to connect with and reinvent Latin music through authentic expression.
Musicaustral is distinctive not only as an intensive program in Latin folkloric music, but also because of the practices through which it carries out its mission. The curriculum is oriented around practices that cultivate presence of mind and creativity. Each day begins with yoga, breathing, and meditation practice, often held in the surrounding natural environment. Students and faculty eat healthily and abstain from drugs and alcohol for the entirety of the program, which Emden believes is essential to developing the "consciousness" necessary for creative and inspired artistry. By emphasizing consciousness as an integral part of music-making, students connect more deeply to their work, their cultural heritage, their fellow musicians, and themselves.
These practices enable Musicaustral to develop a unique and profound sense of community. The passion and presence all participants bring to the program form deep social bonds that nurture collaboration beyond the program. Alumnus Osvaldo González Palma describes how attending the program after studying classical composition at a Chilean university was an "eye-opening experience," renewing his passion for music and connecting him with lifelong friends and artistic collaborators. "The mix of all personalities and backgrounds is important to make new sounds," he says. "And each year [of the program] develops a sound of its own." Osvaldo continues to perform and record with groups initially formed at the camp.
Participants at Musicaustral are defined not only by their musical ability, but also by their social engagement and belief in the importance of the arts and culture. Alumna musician and climate activist Loïca describes how attending the program was a "powerful experience reconnecting with her Chilean roots after living abroad for seven years." She credits this in part to the program curating a community of musicians who are "all in a similar search for change." Loïca explains that Musicaustral cultivates musicianship and fosters dialogue that explores "how we can use our cultural identity and background to contribute to creating a more equitable society."
Experiences like Osvaldo and Loïca's support Violeta Parra's vision of creating an enduring community of Latin folk artists. Recognition of this kind of grassroots artistic development made Musicaustral an integral part of Frutillar becoming the first Creative City of Music in Chile designated by UNESCO, the United Nations Educational, Scientific and Cultural Organization. Musicaustral has grown through international partnerships like this. The program began with support from Canadian cultural funding for the first two years. Since 2018, it has partnered with the Global Leaders Program, which provides cohort members to serve as teaching artists. The remainder of the program is funded through tuition fees, non-Chilean cultural grants, sponsorships, and in-kind donations from local institutions. In 2017, Emden created Fundación Vision Violeta to manage grants and donations. However, as for many arts organizations, fundraising remains an ongoing challenge.
Political upheaval in Chile over the past year and the global COVID-19 pandemic, which has been particularly severe throughout Chile and Latin America, have posed significant challenges for Musicaustral. However, Fabi and Daniel remained determined to fulfill their mission to "support artistic creativity and empower young minds." Throughout May, they presented Musicaustral Fest, which curated live-streamed performances and workshops by student and faculty alumni. (Archived videos of the performances can be found on their Instagram page.) Currently, they are developing an online version of the program intended to recreate the personal and community impact of the in-person experience and expand the reach of the program to those unable to travel to Frutillar. Through such projects, Musicaustral seeks to connect and cultivate during the time of physical distancing and beyond.
Musicaustral's unique focus on the repertoire and practices of Latin American folk music—as well as its emphasis on physical and mental wellness as a necessary part of musicianship—enables students to connect deeply with their art and its broader social context. In doing so, it honors the vision of Violeta Parra by supporting the continued reimagination of Chilean and Latin folk traditions into the present and future.
.